Toni Barstis
Faculty Profiles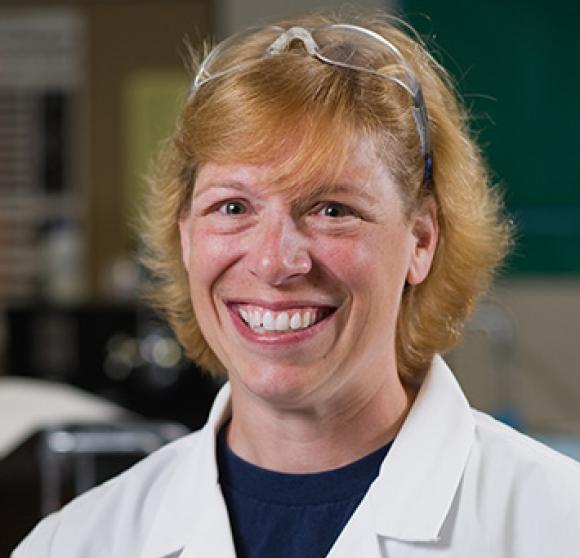 Toni Barstis
Denise DeBartolo York Endowed Chair in the Sciences
Engineering
Chemistry Physics
Phone
Email
One injustice that is central to my research is the increased prevalence of low-quality medicines and contaminated food/water/cosmetics in less developed countries. For the past twelve years, I have dedicated my scholarly efforts toward the development of paper-based analytical devices (PADs) for the rapid and reliable screening of medicines and food/water. My team of chemistry researchers at Saint Mary's College has worked closely with Dr. Basant Giri's team of student researchers at Kathmandu Institute of Applied Sciences (KIAS) to collect and analyze select medicines from different regions of Nepal. As a Fulbright Global Scholar, I am expanding the PADs technology for the screening of low-quality ayurvedic medicines in Nepal and assessing the lead content of various cosmetics collected in Nepal, Ghana, and Uganda.
Education
PhD, University of Michigan
MS, University of Michigan
BS, Aquinas College
Areas of Expertise
Physical-Analytical Chemistry
Research Interests
Paper-based Analytical Devices (PADs)
Courses Recently Taught
​CHEM 121, Principles of Chemistry I
CHEM 122, Principles of Chemistry II
CHEM 311 Thermodynamics
CHEM 312 Quantum Chemistry
CHEM 361, Advanced Lab I
CHEM 362, Advanced Lab II
Professional Experience
From 2006 to August 2022, I served as the Program Director for the 4+1 Dual Degree Engineering Program of Saint Mary's College and the University of Notre Dame. Upon completion of this program, students earn two bachelor's degrees, one from Saint Mary's College and the other in engineering from Notre Dame.
Creative and Scholarly Work
Barstis, T. and M. Bevilacqua. "Analytical Devices for Detection of Low-Quality Pharmaceuticals." U.S. Patent 15/254186, December 22, 2016.
Barstis, T., P. Flynn, and M. Lieberman. "Analytical Devices for Detection of Low-Quality Pharmaceuticals." U.S. Patent 13/566,915, May 31, 2016.
Weaver, A., H. Reiser, T. Barstis, M. Benvenuti, D. Ghosh, M. Hunckler, B. Joy, L. Koenig, K. Raddell, and M. Lieberman.  "Paper analytical devices for fast field screening of betalactam antibiotics and anti-tuberculosis pharmaceuticals." Anal. Chem. (2013): 85: 6453-6460. DOI: 10.1021/ac400989p.
Lapicki, A., T.L.O. Barstis, T. Engstrom, E. Reichart, and D.C. Jacobs. "Cold-Cathode Electron Emission from Nanostructured Metal-Insulator-Metal Devices." American Institute of Aeronautics and Astronautics, AIAA Paper (2003): 1050: 1-6. DOI: 10.2514/6.2003-1050.
Maazouz, M., C.L. Quinteros, T. Tzvetkov, P.L. Maazouz, X. Qin, T.L.O. Barstis, and D.C. Jacobs. "Reactive Collisions of Hyperthermal Ions with Oxide Surfaces."  Applications of Accelerators in Research and Industry, edited by J.L. Duggan and I. L. Morgan, American Institute of Physics (2001): 576: 122-125. DOI: 10.1063/1.1395265.
Professional Memberships
Council on Undergraduate Research, Chemistry division counselor
Member of the American Chemical Society