The Learning Tree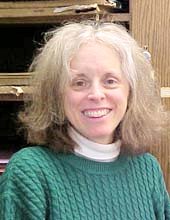 The Learning Tree at Saint Mary's College serves as a resource education center for students, staff, and faculty in the Saint Mary's community as well as teachers and parents in the Michiana and surrounding area. Under the direction of Jayne Fogle, The Learning Tree provides a variety of learning materials and supplies at reasonable prices.
Hours:
Monday 12:00 - 5:00
Tuesday 12:00 - 5:00
Wednesday 12:00 - 5:00
Thursday 12:00 - 5:00
Note: The Learning Tree follows the Saint Mary's College academic year.
Call for details at (574)-284-4464
Location:
Room 251
in Madeleva Hall.
Maling Address:
The Learning Tree
Saint Mary's College
47 Madeleva Hall
Notre Dame, IN 46556