Chinese Language Courses
Where do people speak Mandarin Chinese?
People's Republic of China
Hong Kong
Macau
Malaysia
Singapore
Taiwan
---
Chinese Study Abroad Programs
Saint Mary's offers courses at the introductory and intermediate levels to fulfill the Sophia requirement in modern languages. To further enhance our program, language clubs and foreign study opportunities are available as well. Qualified students are encouraged to study abroad in Innsbruck, Austria. Learn more about the Innsbruck program below.
---
Courses
MLCH 101-102: Introductory Chinese I & II: Introductory Mandarin Chinese I (4 credits). This two-semester sequence is an introducation to Mandarin Chinese. The focus is on developing language proficiency in all four skills: speaking, listening, reading, and writing. The sequence also introduces students to Chinese cultures. 
MLCH 103-104:  Mandarin Chinese Conversation and Reading I & II:  Designed to develop the ability to hold everyday conversation in Mandarin Chinese and to introduce the student to Chinese culture. Recommended for prospective students of Saint Mary's China Summer Program and China Semester Program.
MLCH 208:  Modern and Contemporary Chinese Society and Culture: This course offers an introduction to the modern history of China and its contemporary society. It will help students gain knowledge about the historical facts, cultural changes, diverse ethnicities, women/gender issues, as well as its unique cultural heritage. It covers race, gender, and class issues in China as well as concerns for social justice.

This course is designed for Saint Mary's China Summer Program. It offers students the opportunity to experience the diverse culture in China. There will be five lecture sessions after the Spring Break and before departure. Lectures, discussions, guest speakers, documentaries, films, an interview project, comparative study, and Blackboard technology are the major teaching methods. Travel logistics, Chinese language, and intercultural sensitivity training components will be integrated into the lectures and reflection meetings. The study abroad program agenda also includes travel, exchange activites, reflections, community service, and presentations.
---
Meet the faculty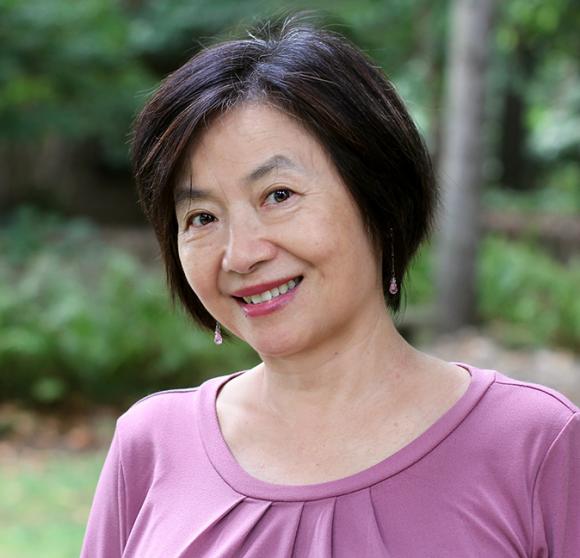 Beverly Wu
lecturer
---
希望了解更多信息吗?
Would you like more information? Ask a professor questions about how to apply, what to expect, or even what you can do with Chinese language skills. We're here and happy to help get you started!