Matthew Becker
Faculty Profiles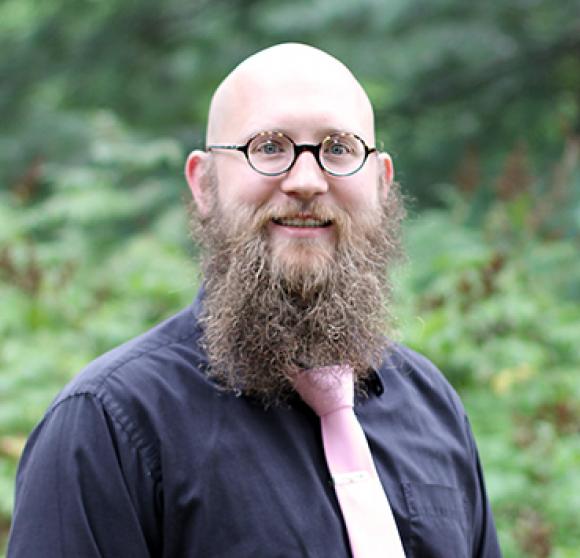 Matthew Becker
Chemistry
Chemistry Physics
Phone
Email
Education
PhD, University of Notre Dame
MS, University of Notre Dame
BS, Emporia State University
Research Interests
Quantum dot solar cells
Solid state pervoskite solar cells
Materials mechanical properties testing
X-ray absorption spectroscopy
Courses Recently Taught
PHYS 111/112: College Physics I & II
PHYS 253: General Physics III (Modern Physics)
PHYS 215: Materials Science
PHYS 360: Advanced Physics Lab
PHYS 444: Electricity & Magnetism
Professional Experience
Rochester Institute of Technology, Rochester, NY, two years as a lecturer in all levels of physics
Creative and Scholarly Work
"Exploring the Effect of Conduction Band Matching on Output Voltage and Efficiency for CdSe-Metal Oxide Quantum Dot Solar Cells". (in preparation)
"How Does a SILAR CdSe Film Grow? Tuning the Deposition Steps to Suppress Interfacial Charge Recombination in Solar Cells." J. Phys. Chem. Lett., 5 (9) (2014): pp 1575–1582.
"Photoinduced Surface Oxidation and Its Effect on the Exciton Dynamics of CdSe Quantum Dots." J. Phys. Chem. C., 116 (24) (2012): 13452–13457.
"In Situ X-ray Absorption Near-Edge Structure Spectroscopy of ZnO Nanowire Growth During Chemical Bath Deposition." Chem. Mater., 22 (22) (2010): pp 6162–6170.
Professional Memberships
Sigma Pi Sigma, Physics Honors Society Member
American Physical Society (APS) Member
Sigma Xi, The Scientific Research Honor Society, Full Member and Treasurer of Chapter 111