Kathryn Haas
Faculty Profiles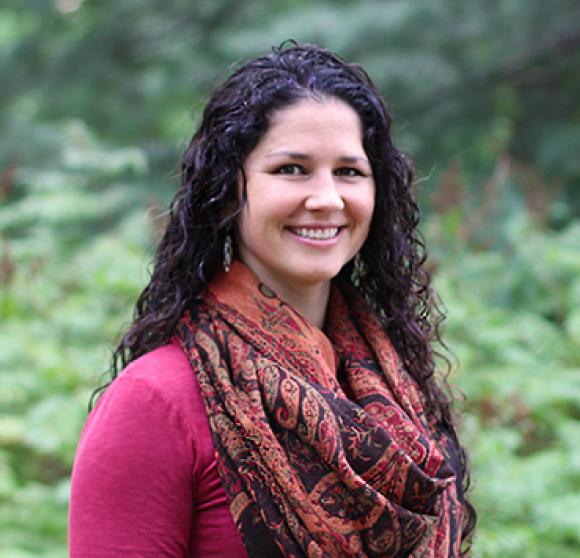 Education
PhD, Duke University
BS, Gettysburg College
 
Research Interests
Bioinorganic chemistry
Copper homeostasis
Peptides as models for metal-protein interactions
Courses Recently Taught
CHEM 118: General, organic, and biochemistry
CHEM 221: Organic chemistry I
CHEM 342: Bio-inorganic chemistry and materials
CHEM 431: Advanced inorganic chemistry
CHEM 485: Research
Professional Experience
Indiana University South Bend, Visiting Assistant Professor, Department of Chemistry & Biochemistry, Spring 2012
Creative and Scholarly Work
Pushie, M. Jake, Katharine Shaw, Katherine J. Franz, Jason Shearer, K. L Haas. "Model Peptide Studies Reveal a Mixed Histidine Methionine Cu(I) Binding Site at the N-Terminus of Human Copper Transporter 1." Inorganic Chemistry (2015): DOI 10.1021/acs.inorgchem.5b01162.
Hall, Julie, Kathryn L. Haas, Jonathan Freedman. "Role of MTL-1, MTL-2 and CDR-1 in Mediating Cadmium Sensitivity in C. elegans." Toxicological Sciences (2012): DOI 10.1093/toxsci/kfs166.
Haas, Kathryn L., Allison B. Putterman, Daniel R. White, Dennis J. Thiele, Katherine J. Franz. "New Insights into hCtr1 function and the role of Histidine in Human Cellular Copper Acquisition." J. Am. Chem. Soc. (2011): 133 (12), 4427-4437.
Haas, Kathryn L., Katherine J. Franz. "Application of metal coordination chemistry to explore and manipulate cell biology." Chemical Reviews (2009): 109 (10), 4921-4960.
Ciesienski, Katie L., Kathryn L. Haas, Marina G. Dickens, Yohannes T. Tesema, Katherine J. Franz. "A photolabile ligand for light-activated release of caged copper." Journal of the American Chemical Society (2008): 130 (37), 12246.
Charkoudian, Louise K., Jared J. Heymann, Marc J. Alder, Kathryn L. Haas, Kassy A. Mies, James F. Bonk. "Forensics as a gateway: Promoting undergraduate interest in science and graduate student professional development through a first-year seminar course." Journal of Chemical Education (2008): 85 (6), 807.
Professional Memberships
The American Chemical Society, 2004-present
Council for Undergraduate Research, 2013-present
Chemistry Women Mentorship Network, 2014-present
Society of Toxicology, 2011-2012