Linda S. Paskiewicz
Faculty Profiles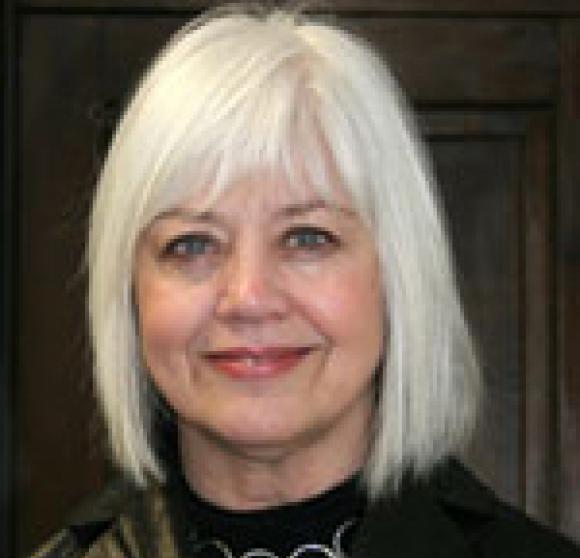 Linda S. Paskiewicz
Marjorie A. Neuhoff Endowed Chair in Nursing
Phone
Email
With decades of experience as a midwife and nurse, Linda Paskiewicz transitioned into administration and finally to educating the nurses of the future.
Education
PhD, University of Illinois
MS, University of Illinois
BSN, Lewis University
Areas of Expertise
Certification in nurse midwifery
Women, children, and family health
Urban health
Health systems management
Research Interests
Gynecologic care for overweight and obese women
Perinatal loss
Maternal child nursing
Perinatal obstetrics and gynecology
Courses Recently Taught
NURS 310: Nutrition for health and healing
NURS 385: Nursing research
NURS 415L: Nursing leadership clinical
Professional Experience
Saint Mary's College, Marjorie Neuhoff Endowed Professor (2011) and Director, Department of Nursing, 2009-present
Saint Mary's College Doctorate of Nursing Practice (DNP) program director, 2015-present
Loyola University Chicago, Director of Women's Health Nurse Practitioner Program, 2006-2009
Loyola University Chicago, Associate Dean of Faculty, 2003-2006
Loyola University Chicago, Chairperson, Department of Primary Care, Health Promotion, Health Systems Management, and Dietetics, 2000-2003
Loyola University Chicago, Chairperson, Department of Maternal Child Nursing, 1998-2000
Professional Nursing Experience
Nurse Midwife, Edward Medical Group, Naperville, IL, 1998-2003
Nurse Midwife, Mid-America Health Partners, Naperville, IL, 1996-1998
Loyola Perinatal Network Administrator, Loyola University Medical Center, 1994-1996
Creative and Scholarly Work
"Angel of Mercy or Master of Data:  The Nurse of the Future." Naples, FL, 2014.
"Nursing:  The Time is Now."  Notre Dame, IN, 2012.
CCEN accreditation document (2012).
Received grant funding from Saint Joseph Regional Medical Center to support two positions in the Department of Nursing Science (2012).
Juretschke, LJ, Penckofer, S, Paskiewicz, L, Velsor-friedrich, B. "Predictors of parent satisfaction with neonatal nurse practitioners." Advances in Neonatal Care, 8, no. 2, (2008):133.
Paskiewicz, L.S. "Clinical practice: A link between research and patient outcomes." Chart, Journal of Illinois Nursing, 103, (July 2006):10.
Professional Memberships
Board of Directors, Indiana Center for Nursing
​Indiana Deans/Directors Association
National Association of Women's Health Nurse Practitioners
Northern Indiana Research Consortium
​Sigma Theta Tau, Alpha Beta Chapter
Awards and Honors
Serve as an appointed to Board of Directors, Holy Cross Village, 2012–present
Marjorie Neuhoff Endowed Chair in Nursing, Saint Mary's College Department of Nursing, 2011
Faculty Member of the Year, Niehoff School of Nursing, Loyola University, 2001
Perinatal Service Award, Perinatal Association of Illinois, 1995