Vanessa Young
Faculty Profiles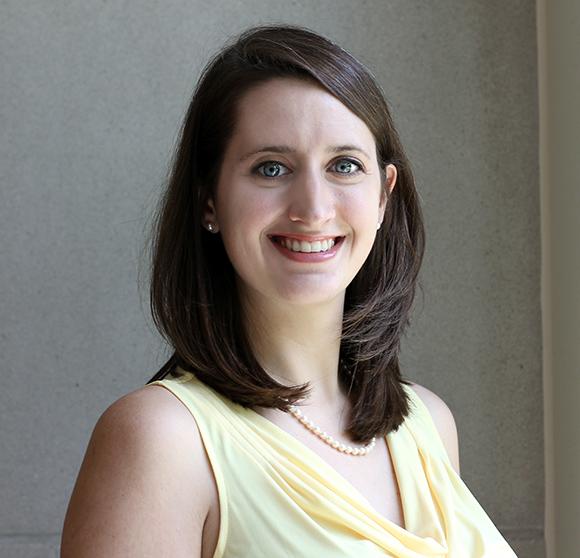 Education
PhD, Clemson University
MS, University of Arkansas at Little Rock
BS, Erskine College
Research Interests
Biomechanics
Functional Morphology
Physiology
Herpetology
Creative and Scholarly Work
2017
Young, V. K. H., K. G. Vest, A. R. V. Rivera, N. R. Espinoza, & R. W. Blob. One foot out the door: limb function during swimming in terrestrial versus aquatic turtles. Biology Letters 13: 20160732.
2016
Blob, R. W., C. Mayerl, A. R. V.  Rivera, G. Rivera, & V. K. H. Young. "On the fence" versus "all in": insights from turtles for the evolution of aquatic locomotor specializations and habitat transitions in tetrapod vertebrates. Integrative and Comparative Biology. doi: 10.1093/icb/icw121.
2015
Young, V. K. H. & R. W. Blob. 2015. Limb bone loading in swimming turtles: changes in loading facilitate transitions from tubular to flipper-shaped limbs during aquatic invasions. Biology Letters 11: 20150110.
2013
Young, V. K. H. & M. E. Gifford. 2013. Limited capacity for acclimation of thermal physiology in a salamander, Desmognathus brimleyorum. Journal of Comparative Physiology, B. 183:409-418.
Professional Memberships
Society for Integrative and Comparative Biology
Sigma Xi: The Scientific Research Society
Phi Kappa Phi: Multidisciplinary Honor Society
American Society of Ichthyologists and Herpetologists
More on Professor Young
I came to Saint Mary's College in summer 2017 to begin an appointment as an Assistant Professor of Biology. Previously, I was a member of the Evolutionary Morphology and Biomechanics Laboratory of Dr. Richard W. Blob at Clemson University.
My research investigates the relationship between limb bone loading during locomotion and bone morphology. My aim is to understand the mechanism(s) that drive morphological change in skeletal elements of secondarily aquatic vertebrates.
Clemson followed on the heels of two years in the Gifford Lab for Ecology, Evolution, and Physiology at the University of Arkansas-Little Rock (now relocated to the University of Central Arkansas). Before turning my attention to more morphology-oriented questions, my research focused on thermal acclimation responses of metabolism and swimming performance in the Ouachita dusky salamander, Desmognathus brimleyorum (Family: Plethodontidae).
Outside of academia, I enjoy spending my days with my husband and sons. My hobbies include hiking, herping, gardening, canoeing, baking, making wine, and fellowship with good friends.