Alumnae & Friends
Welcome Alumnae!
To all Saint Mary's College alumnae and friends, welcome home! Our alumnae are a group of women with a wealth of talent, experience, know-how, access to innumerable resources, and they can do much to perpetuate the legacy of Saint Mary's College.
From this page you can learn more about:
Saint Mary's College honors the rich tradition that has established her as a nationally recognized Catholic women's college dedicated to empowering women to make a difference in the world. All alumnae are called to support and advance the mission of Saint Mary's College.
---
2014 Lenten Reflections
This Lenten season, the Alumnae Association Board of Directors and Division of Mission invites you, the Saint Mary's community, in prayer. As part of the Alumnae Association Board's mission to support our rich spiritual tradition, we invited members of the Saint Mary's community to write a prayerful reflection on each of the Lenten gospels. We are grateful to those who have given their time and talent for this project.
Please join us here for a a peace-filled and blessed Lent and Easter season.
---
The 2013-14 One Book One Saint Mary's is...


Mrs. Dalloway, by Virginia Woolf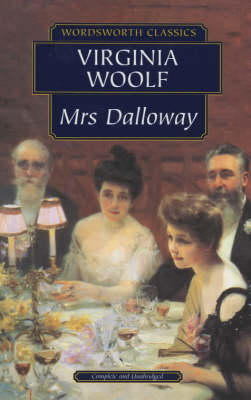 For a detailed description of Mrs. Dalloway and to keep up to date about One Book One Saint Mary's event, click here.
2014 Online Chat
Tuesday, April 29, 9:00pm EST
To participate, visit www.friendfeed.com set up a free account or log in to your exisiting account and search for the group "OneBookOneSaintMarys". Alumna Lisa Maxbauer Price '99, will moderate the discussion, posting questions related to "Mrs. Dalloway." Participants may talk to one another and the moderator in real time. If you happen to miss this time slot, you will be able to read the discussion transcript at your convenience by visiting the Friend Feed website.
---
Find us on Facebook to discover more about Saint Mary's College Alumnae.
Follow us on Twitter.
Link with us on LinkedIn.