Second Sunday of Lent: February 24, 2013
Reflections for the Lenten Season
Second Sunday of Lent: February 24, 2013
Witnessing Glory
Luke 9:28b-36 (pdf)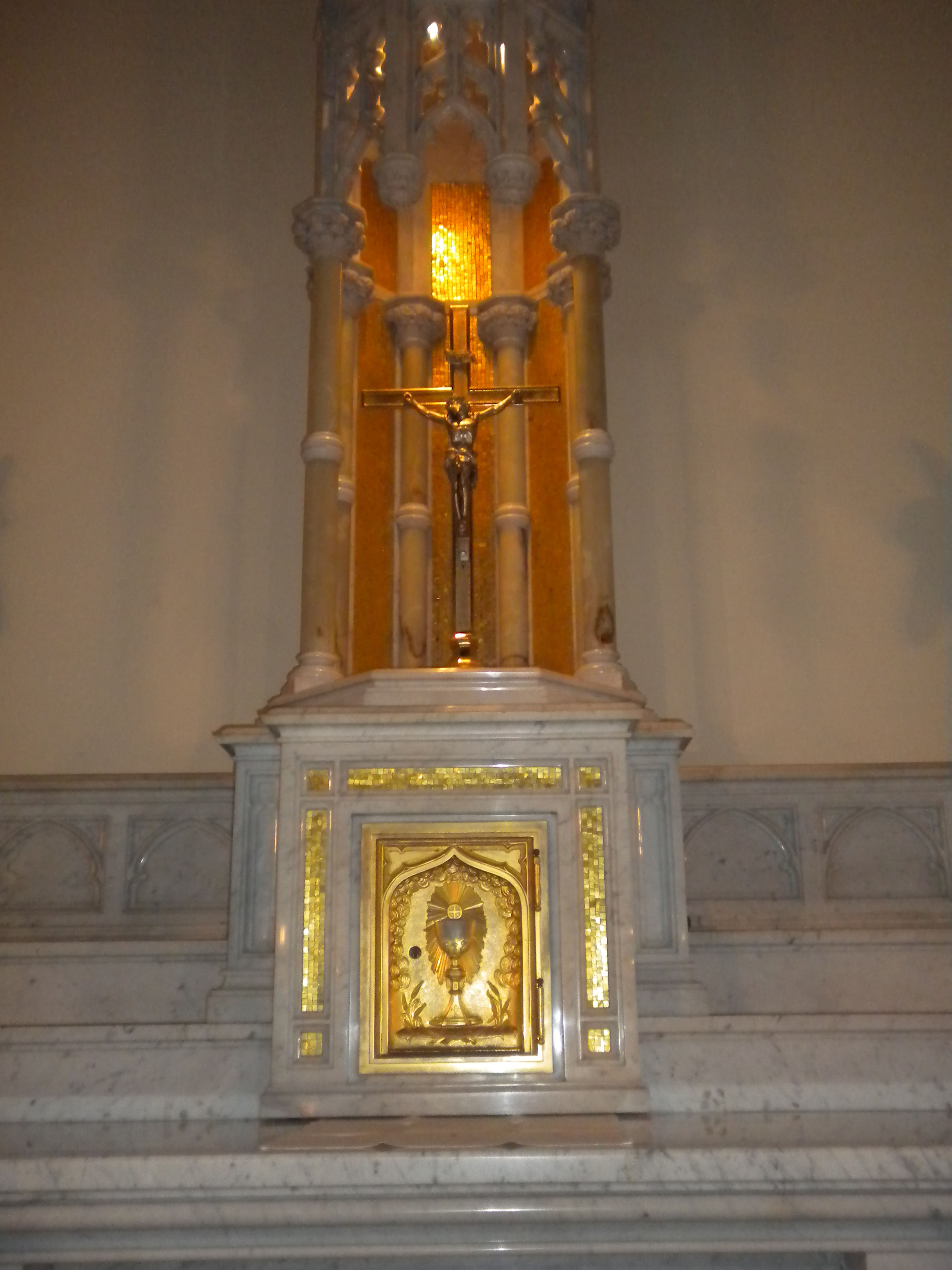 Have you ever experienced a moment so great that you never wanted it to end?
Have you ever been so moved by the beauty surrounding you that you were left standing in awe?
Have you ever witnessed something so powerful that you wanted to hold on to that feeling forever?
In today's gospel reading, Peter, James, and John witness Jesus' Transfiguration in which He is transformed into radiating brilliance with bright flashing light. After witnessing this glory, Peter suggests to Jesus that they put up shelter, implying that the moment is so great they should stay on the mountain forever. Luke explains that Peter did not know what he was saying, as if the miracle witnessed was too great to comprehend.
There are extraordinary moments in life in which we do not comprehend what is really happening. Like Peter, sometimes a specific occurrence can be hard to understand and our outlooks can be limited. It's as if we want to keep the present as long as we can because it is something we can control. We try to hold on to moments of transfiguration, ignorant that such moments transition to something new. We fear the future yet manage to move on from the past. We forget to take into account that endings can be new beginnings just as Jesus' suffering led to many miracles. Ultimately as humans, we trust what we know, and we fear what we do not.
As a second semester senior, this message resonates with me. Saint Mary's College has become my "mountain" at which I long to stay forever. I believe most of my classmates would agree that we want to draw out our happiness here. We wish that sadness and goodbyes never had to come. We want to hold on, cherish the present, and remain in a constant state of transfiguration. . . ignoring the fact that once we have been transformed here we must leave to transform the world.
While moving on from the present seems tough, and I am as reluctant to move on as most, it is important to recognize that if Jesus remained on the mountain forever we would not have been granted eternal life. Through His suffering, death, and resurrection, Jesus brought the extraordinary to the ordinary. Jesus is an example of moving forward with faith to make a difference. As we approach Holy Week, let us remember to climb down our own mountain and share our faith with others as Jesus calls us to transform the world.

-Liz Palmer '13
Weekly Gospel Readings for the Week of February 24th