Third Sunday of Lent, March 11, 2012
Reflections for the Lenten Season
Third Sunday of Lent, March 11, 2012
Trust His Word
John 2:13-25 (pdf)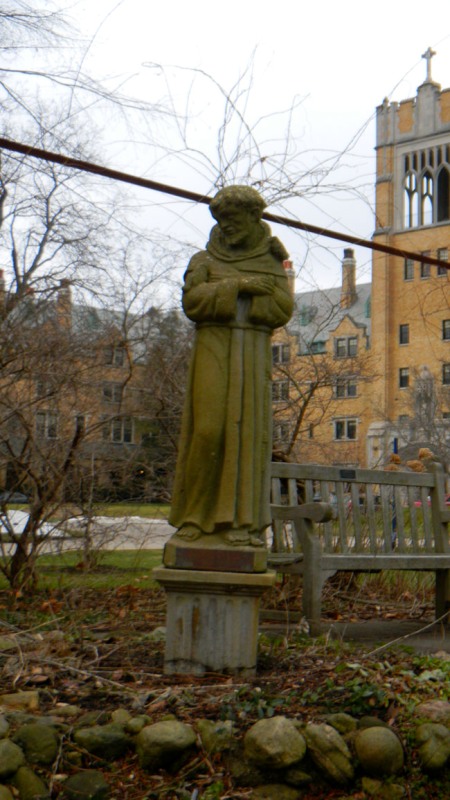 Last semester, I asked my students in "Catholic Social Thought" to reflect on competing images of Jesus. One was a traditional holy card with a very gentle Jesus softly cradling a lamb (http://tinyurl.com/7a445ex). Another was the much starker, more threatening image of Jesus shown below.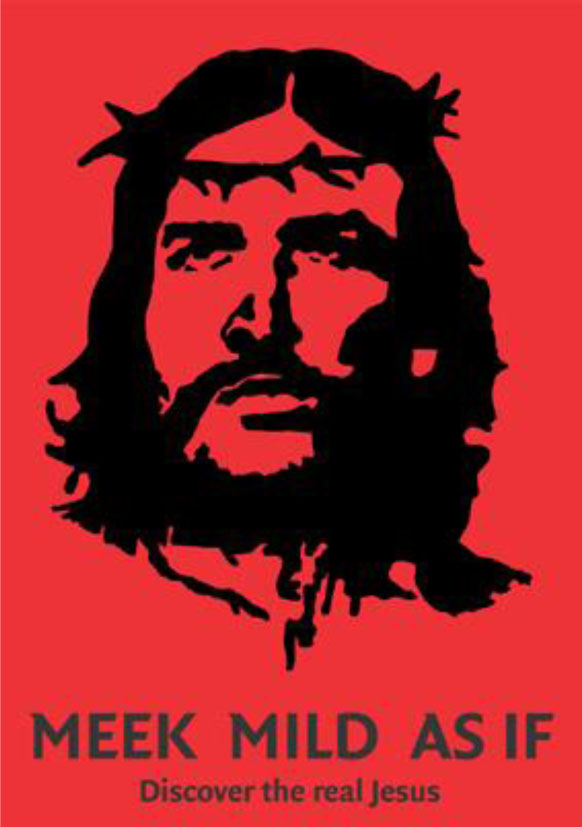 (http://tinyurl.com/7t4djme). One of our class readings for that day referenced the episode, narrated in John's Gospel for today, of Jesus acting forcefully in the temple to disrupt trade, overturn tables, chase moneychangers, and raise questions about how much he really enjoyed the company of lambs.
In Matthew, Mark, and Luke, the temple cleansing occurs in the final week of Jesus's life after he arrives in Jerusalem. In Mark and Luke, this event is explicitly linked to the plans of the priests and scribes to "destroy" Jesus (Mark 11:18; Luke 19:47). John's Gospel, on the other hand, has this story at the very beginning of Jesus's ministry. It has, for that reason, no imminent link to the final shadow of the crucifixion, and therefore becomes much less clear what we're to make of it as a Lenten reading—unless its point is to introduce who the Jesus is who will later die and rise.
In Chapter 1 of John's Gospel, we are told that the Word became flesh. In Chapter 2, that flesh became very, very angry. My students commented that the deep red background of the Jesus pictured above indicates either rage or blood. Similarly, in classic artistic representations of the temple cleansing, Jesus is most often clothed in red robes to signify anger (see http://tinyurl.com/c4xbe9). So what exactly is John saying about Word become flesh? It may help in answering this question to remember that the temple structure imposed significant burdens on the poor who were required to buy animals to sacrifice at Passover and who needed to exchange their money for special temple currency (hence the need for money changers) to purchase their offering. Everyone, as you might imagine, was in for a cut of the action; and each cut wounded those most vulnerable in the community. Perhaps the temple cleansing in John should be taken as a sign of what it means for Jesus to be the Word of God who is on the side of the poor. This Jesus is himself the new temple wherein God dwells and from which none is excluded. We who may strive to be his disciples are reminded that the work for justice overturns entrenched order and upsets privileged structures. And in the very doing of that, it often provokes destructive reaction and the banality of small, evil people who covet nothing more than perpetuating their own privilege and power. What Jesus shows us in John's account of the temple cleansing is that the divine Word is not above the human struggle, and that the one through whom all things were made and who is Life and Light (John 1:3) leads his followers to fight against the darkness that blinds the mighty and stoops the vulnerable. Justice fights. Justice fights. Lent draws life out of that fight … and remembers its cost.

--Joseph M. Incandela
Joseph Incandela is a professor of religious studies at Saint Mary's College. Professor Incandela serves as the Associate Dean of Faculty and the Joyce McMahon Hank Aquinas Chair of Catholic Theology. He completed a bachelor's degree summa cum laude in philosophy and theology at the University of Notre Dame and a master's of arts and a doctor of philosophy from Princeton University's Department of Religion. Professor Incandela is listed in Who's Who Among America's Teachers. He has authored articles on medieval theology, Christian ethics, and contemporary philosophy of religion. In 1995, he received the Maria Pieta Award for Excellence in Teaching.
Weekly Gospel Readings for the Week of March 11th