Second Sunday of Lent, March 16th, 2014
Reflections for the Lenten Season
Second Sunday of Lent, March 16th, 2014
"Mountains of Encounter"
Matthew 17:1-9 (pdf)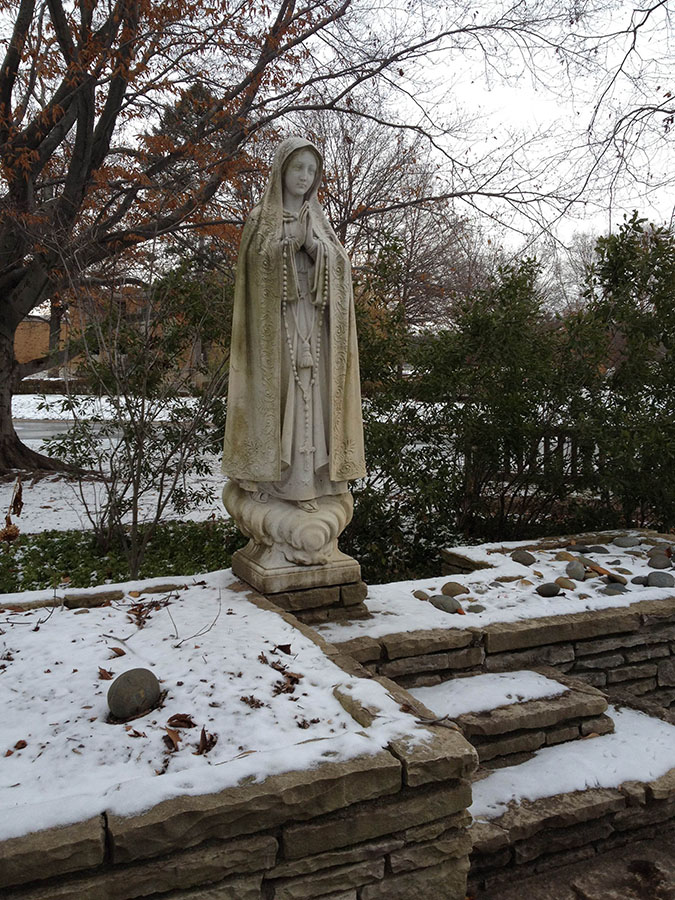 Just about any time someone climbs a mountain in the Scriptures, you can count on something big happening. It is on the tops of mountains where encounters with God take place. This was so for Moses and Elijah on Mt. Sinai and in today's gospel, for Jesus and his friends. On this mountaintop, before his friends John, James, and Peter, Jesus is transfigured, literally, changed in appearance. His disciples look on in awe, entranced by the sight of their friend and the voice of God. God distinguishes Jesus from Moses, who brought the Law to Israel, and Elijah, the greatest of all the Prophets, saying of Jesus, "This is my beloved Son…." Jesus is the fulfillment of the Law and the Prophets. There is no longer any question that Jesus is the One for whom they have been waiting, the Son of God, the Messiah, the Christ. Jesus goes on to comfort the disciples with his touch, quelling their fear. As they descend the mountain, he tells them not to share what they have seen. Jesus knows that the disciples cannot yet fully understand what has been revealed to them.
What have been the "mountains of encounter" in your life? How have you responded?
While most of us are probably not fortunate enough to have an encounter like the disciples' in today's gospel, certainly we encounter Jesus every day in new and brilliant ways. Our mountains of encounter could be in our studies, in our service to the poor, in our family life, in our conversations with friends, in our celebrations of the Eucharist, and the list goes on. From these encounters, these glimpses of God, we garner the strength and tools that are necessary to descend the mountain and live life.
I have been blessed with several "mountaintop" experiences throughout my own faith journey. The most recent of these was the birth of my first niece on February 10. My brother and sister-in-law have revealed God's love to me through their marriage, and now that love is even more powerfully manifested in the gift of their little girl. I simply cannot gaze upon those chubby cheeks and that sweet smile without becoming overwhelmed with the love of Christ. I encounter God in my niece. And through this encounter, I am reminded of God's mysterious presence in every place and every person… even the tiniest.
In a few weeks, we will hear about another encounter with God, on a smaller "mountaintop," Calvary. And it will be then and there, in Jesus' suffering, death, and later resurrection, that His glory will be fully revealed once and for all.
One advantage that we have over the disciples in this reading is that we know the resurrection story, and because of that, Jesus does not have to ask us to be silent about our encounters. Jesus, the Son of Man, has indeed risen, and we must tell the world.
We don't have to wait until Easter Sunday to tell the story. Even in this time of Lenten recollection, we live as a resurrection people. As disciples who experience the glory of God in everyday living, we are called to make disciples. So, we must get down off this mountain and tell the story that we know. Together as we have been called, we will bring others to glory through our own experience of and witness to the Risen Lord.
—Kristina Schliesman '06
Weekly Gospel Readings for the Week of March 16th