Fifth Sunday of Lent, March 25, 2012
Reflections for the Lenten Season
Fifth Sunday of Lent, March 25, 2012
Believe in the Power of Prayer
John 12:20-33 (pdf)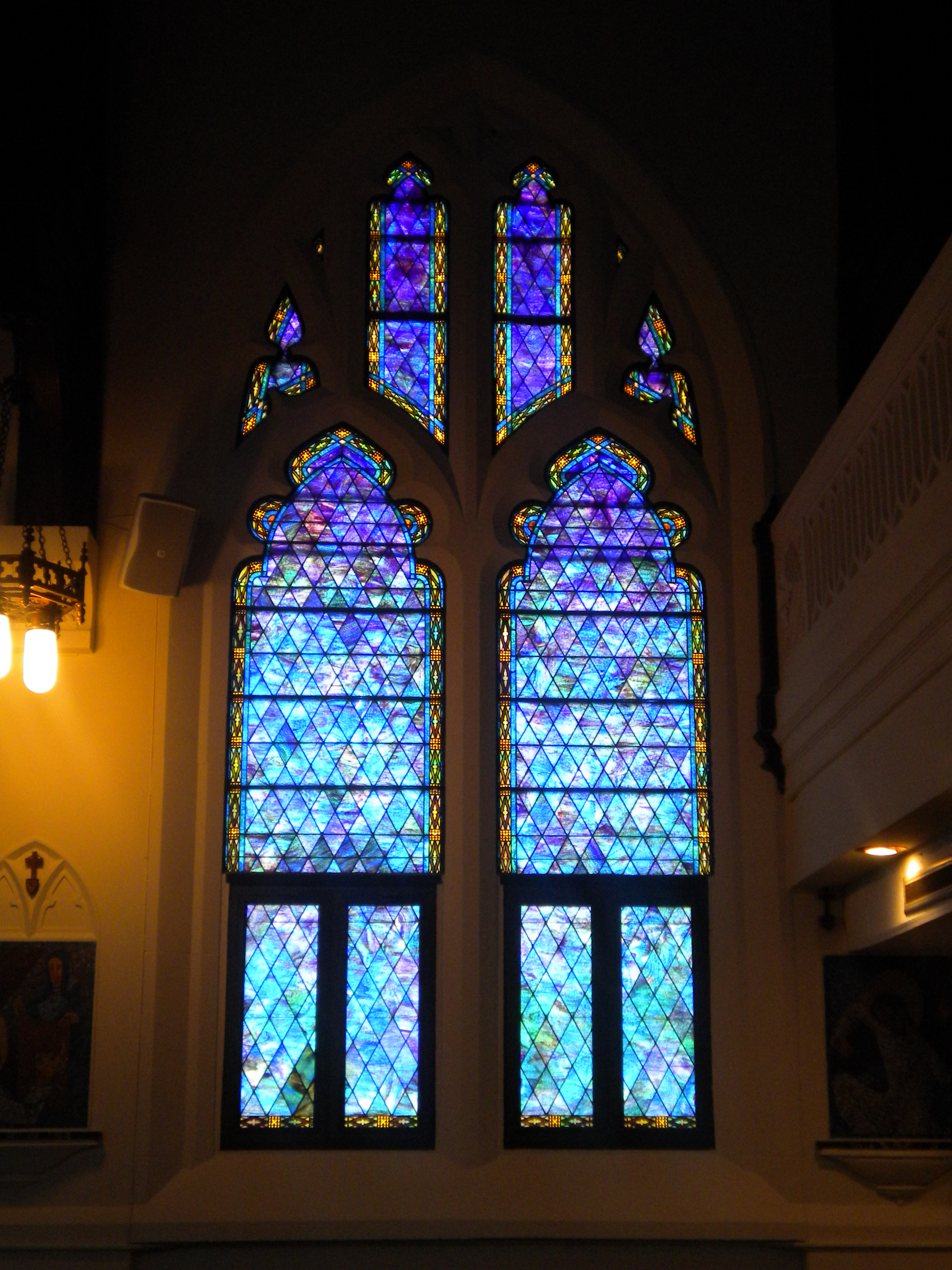 This gospel starts with the ancient equivalent of going through a Facebook friend twice removed in order to be introduced to someone you are eager to meet. This is the case with the Greeks who asked Phillip to meet Jesus who in turn chooses to tell them of his pending death and resurrection in one of the most memorable lines:
unless a grain of wheat falls to the ground and dies,
it remains just a grain of wheat;
but if it dies, it produces much fruit.
This line has been such a great comfort to those who have lost loved ones and helps us all to reflect on the amazing gifts of those who have gone before us and how we feel their presence still. But, must we die to be of service to others and make a contribution to the world? Death also means re-birth and I choose to think of this in terms of our Lenten sacrifices and our efforts to work towards decreasing our selfishness and increasing our engagement in the world.
This can happen in small and subtle ways and doesn't necessarily have to be a grand gesture. It reminds me of my work with a client at Catholic Charities. The client was a 12-year-old girl who I saw weekly in therapy for about a year. She had been the victim of abuse and neglect and suffered from depressive symptoms that caused her to try to harm herself. When she first came to therapy she wouldn't look up at all and often would completely turn her back on me in the sessions. She gradually got much better and ended up to be a very bright and engaging little girl who was talking, singing and dancing by the time we finished. When I was trying to debrief with her about what helped her in therapy I hypothesized that it might have been some of the cognitive behavioral psycho-educational workbook activities we used, the therapeutic use of silence or perhaps the feeling identification work we did and she simply said, "you were here every week and played Uno with me and you told me you liked my hair".
In the gospel, Jesus admits to feeling troubled and is re-assured that his sacrifice will draw others to God. We can all remember, honor and celebrate the gifts of others who have gone before us. But we don't have to physically die in order to be of service to others; all we really need to do is to be truly present for each other, let people know the things we enjoy about them and if a game of Uno can be squeezed in then all the better!
--Margaret Monahan '87
Margaret Monahan is a 1987 graduate of Saint Mary's where she studied psychology and communications. She received her Master's degree in social work from The University of Illinois-Chicago in 1995 and is a licensed clinical social worker. She has been employed at The Catholic Charities of the Archdiocese of Chicago since 1989 working in various capacities in the child welfare arena and is currently the clinical director of the Youth and Family Therapeutic Services Department. She is an earnest, well-meaning but mostly delinquent member of the Chicago East Alumnae Club.
Weekly Gospel Readings for the Week of March 25th