Fourth Sunday of Lent, March 30th, 2014
Reflections for the Lenten Season
Fourth Sunday of Lent, March 30th, 2014
Lent: A Time of Self-Examination
John 9:1-41 (pdf)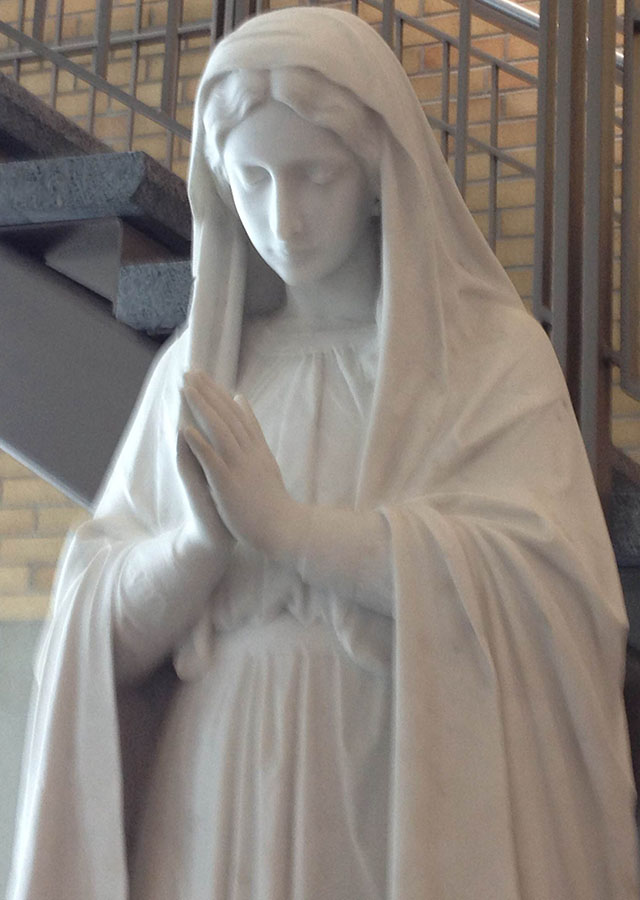 As a Hebrew Bible scholar, I try to avoid the gospel of John, with its historically inaccurate and theologically problematic portrayal of "the Jews." But when I accepted the invitation to write a reflection, someone gave me this Sunday, proof that I have terrible luck and/or that heaven has a sense of humor.

Today's gospel reading, however, has no humor, in part because everyone seems to have the wrong idea. The disciples assume that either the parents' or the blind man's sins caused his blindness. Neither proves to be the case. Some of the Pharisees claim that Jesus "is not from God" (John 9.16) for healing on the Sabbath, even though no consensus existed about whether such activity was prohibited. And then, after a circular argument between the now-healed man and (apparently) these same Pharisees, the leaders conclude that the formerly blind man was (and probably still is) a sinner. By the end of the passage, Jesus gets in on the finger pointing, stating that the Pharisees who think they can see actually remain in sin.

It's too bad that the author of the text doesn't put all of the characters in some form of time-out, because it would have been useful. All the name-calling and arguing buries what could have been a headline-making, feel-good story (formerly blind beggar can now see and seeks gainful employment!). Fortunately, the story still has much to teach. During Lent, we have 40 days to look at ourselves, to be willing to see what we would rather not, and to trust that if we search for the truth, we will find it (Matthew 7.7-8).
Perhaps it is fitting that the man's healing comes through washing off saliva and dirt (John 9. 6-7). What seems incredibly mundane and unclean becomes the source of a new beginning. Lent's call for self-examination may also be a call to see others not as sinners, nuisances, or less than ideal gospel writers, but as travelers on the same road. And if we watch our steps and watch our mouths, we just might learn a thing or two from those we assume have nothing to teach us.

—Stacy Davis, Associate Professor, Religious Studies and Gender & Women's Studies Coordinator
Weekly Gospel Readings for the Week of March 30th