Second Sunday of Lent, March 4, 2012
Reflections for the Lenten Season
Second Sunday of Lent, March 4, 2012
Listen
Mark 9:2-10 (pdf)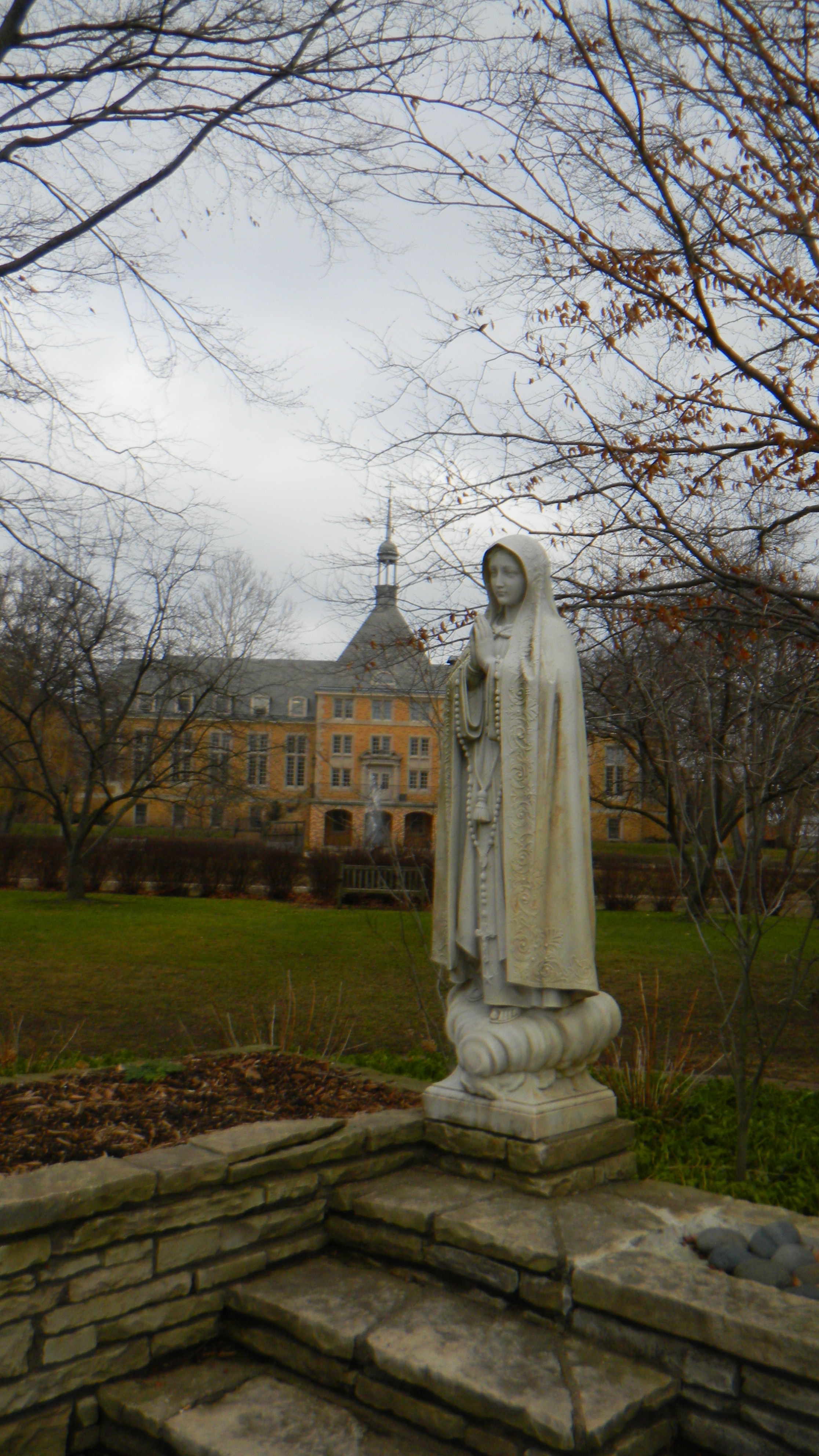 I quickly saw how much the Saint Mary's and Notre Dame faith community had an influence on my faith when I moved back home after graduation. No longer was I surrounded by people my age, passionate about their faith and willing to discuss it freely. In a real sense, that experience was similar to what the apostles encountered on the mountainside- Peter, Paul and James were witnesses to one of the great mysteries of our faith- the Transfiguration. They saw prophets appear and heard God's voice speak from heaven with a clear, concise message of advice and encouragement.
There are several times throughout our faith lives when we have great moments of clarity, wonderful "aha" moments or a glance into a deeper understanding of the mysteries of our faith. We want to stay at retreat, surround ourselves with the faith-based people that encourage us to live a better life and we want to experience those "spiritual highs" every chance we get.
"This is my beloved Son. Listen to Him."
But, after God speaks to the disciples in this gospel story, the passage goes on to talk about the journey back to their daily lives. "As they were going down from the mountain…" What is an experience if we don't relate or apply it to our everyday walk of faith? What if the disciples camped out on the mountainside and didn't return to their daily lives? What if we stayed at retreat and only talked to the friends we have grown close to because of a shared faith? Just as the disciples had to return to a life apart from this experience, we too must continue with our daily lives and take these high moments and apply them to our faith.
Lent is a more serious time of reflection, bringing to focus the trials and suffering of Christ. I think we were given this reading at the beginning of Lent to remind us that the miracles of Christ can be found even in our everyday lives, amidst the sufferings and shortcomings. We must find a way to remember the wonderful faith-forming experiences, but move forward and bring those experiences with us as we walk through life. Just as the disciples left the mountainside after this incredible experience, we are told to go forth and come down from the mountainside to share our faith with others.
--Rachel Eisterhold '10
Rachel Eisterhold graduated Saint Mary's in 2010. While at Saint Mary's she majored in Communication Studies. After graduation, Rachel moved to Tulsa where she works as a Regulatory Compliance Manager for Foundation Energy Management, an independent oil and gas company. Rachel is active in the Tulsa Catholic Young Adults Club and the Tulsa Notre Dame Alumni Club. In 2010, the Alumnae Association Board of Directors awarded Rachel with the Outstanding Senior Award.
Weekly Gospel Readings for the Week of March 4th