First Sunday of Lent, March 9th, 2014
Reflections for the Lenten Season
First Sunday of Lent, March 9th, 2014
A Spritual Journey
Matthew 4:1-11 (pdf)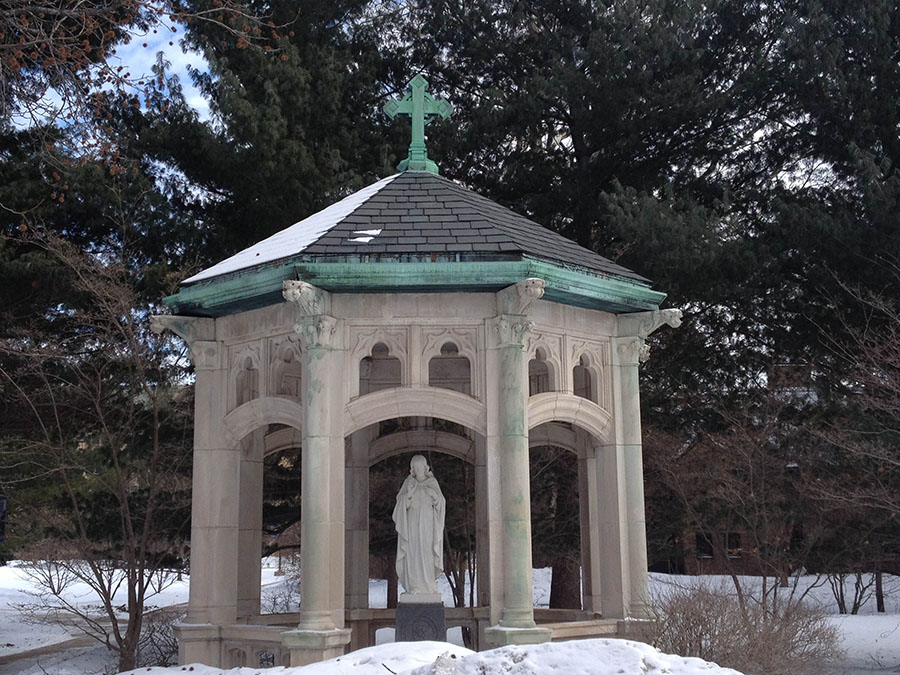 "Then Jesus was led up by the Spirit into the wilderness to be tempted by the devil. He fasted for forty days and forty nights, and afterwards he was famished."
My mom's death in 2007 brought a whole new meaning to this time of Lent we enter into this week. Shortly after her passing I began reading Rick Warren's book, The Purpose Driven Life. In part, I was reading it because it was one of the books my mother had by her bedside during the time she was sick. I presume someone had given it to her because of the message of hope and purpose and meaning of life of which Rick Warren writes. While I'm fairly certain my mom did not read the book, she undoubtedly experienced the 40-day journey the book challenges one to take. Here's the parallel to my mom, which I discovered when reading the book: My mother was diagnosed with lung cancer and for months did everything the doctors asked in the hopes of beating it. For a woman who lived a healthy life, never smoked a day in her life, how could this be? When all treatments were exhausted and oxygen was needed 24/7, my mom was not able to return home and so she agreed that a nursing home was her best option. My dad was there daily and my sisters and I visited often. I think my mother's time there was her spiritual journey…and she was there for 40 days! Unbelievable! At that point, her condition worsened and she was admitted to the hospital where she passed days later.
Warren refers to a poem by Russell Kelfer, which captures what I feel was my mom's acceptance of her final days:
No, that trauma you faced was not easy.
And God wept that it hurt you so;
But it was allowed to shape your heart
So that into his likeness you'd grow.
I find peace in those words knowing that my mom died with God's purpose for her life as her focus - not the cancer. She battled self-pity and other temptations much like Christ did in the desert. But Matthew's account of Christ's final days in the desert ends much like my mom's, her family at her side in her final moments:

'Then the devil left him, and suddenly angels came and waited on him". Matthew 4:11
And so lies before us our challenge this Lent, and every day, to grow in the likeness of God, amidst all the temptations, frustrations, and daily trials and trepidations of life. What is it God created me to be? Let's open our hearts to God's word. There is so much available to us during this time of Lent to challenge and guide us—Lenten prayer books, missions offered at local churches, retreats, stations of the cross on Fridays, and, of course, the sacrament of reconciliation. May we follow the Holy Spirit as Christ did, as my mother did, and leave the desert hungry for God's word and purpose as we prepare ourselves for eternal life with Christ. Amen.
—Rosemary Calandra Sterr '80
Weekly Gospel Readings for the Week of March 9th