Alumnae Success Stories

Catholic Charities USA presents Centennial Medal to Alumna
October 13, 2010— According to a press release, Catholic Charities USA (CCUSA), the 100-year-old social service network working to reduce poverty in America, has presented its Centennial Medal to Kathleen Flynn Fox '74. Her volunteer service at local Catholic Charities agencies and on the Catholic Charities USA Board of Trustees exemplifies her commitment to the vision and mission of Catholic Charities USA.
Kathleen Flynn Fox's medal is a testament to over 30 years of dedicated service and advocacy on behalf of those most in need. Since 1980, she has been an avid volunteer working directly with children, promoting children's literacy, and supporting programs that help those with special needs. Since 2005, she has volunteered weekly at a literacy program for Head Start Children in Collier County, FL, working with families who do not speak English.
A graduate of St. Mary's College of Notre Dame, Fox has shared her business, marketing and communications expertise on the boards of numerous organizations including Catholic Charities USA, the Christ Child Society, Naples, FL, Catholic Charities of Minneapolis/St. Paul, MN, the Minnesota Women's Golf Association Foundation, and St. Joseph's Home for Children. For the past 3 years she has served as the chair of Catholic Charities USA's Centennial Steering Committee, guiding the planning and implementation of the historic Centennial Celebration.
Click here to read the full press release.
Alumna's roles as company VP expand
July 12, 2010—EraGen Biosciences Inc. announced that Maria L. (Serieno) Foster '82, vice president of commercial operations, has assumed responsibility for the company's sales organization. She had been responsible for marketing, customer service and technical support. According to the press release posted on Forbes.com, when she joined the company in 2008, Foster brought more than 25 years of sales, marketing and operations experience to EraGen, including senior-level leadership positions at two leading U.S. diagnostics companies. Foster was regional vice president of sales at Johnson & Johnson's Ortho-Clinical Diagnostics. She was subsequently named worldwide director of ValuMetrix Services at Ortho-Clinical Diagnostics.
Foster earned a bachelor's of business administration degree in marketing and accounting from Saint Mary's College and a master's of business administration degree from Northwestern University's Kellogg School of Management.
Alumna promoted to director of communications
July 8, 2010—The International Dairy Foods Association (IDFA) announced several promotions, including that Marti (Hogan) Pupillo '78 was promoted to director of communications. According to the IDFA press release, she brings more than 20 years of corporate and member communications experience to IDFA. She joined IDFA in 2006 as content editor of News Update, IDFA's weekly e-newsletter, and its website. In 2009, she managed a project team that revamped the site's design, navigation and functionality, making it easier to use and more relevant for members.

Before joining IDFA, Pupillo served as communications director for the Wholesale Florist and Florist Supplier Association in Annapolis, Md., and led national communications efforts for the management consulting division of (then) Coopers & Lybrand and the Association of Management Consulting Firms in New York.
Pupillo earned a Bachelor of Arts in English from Saint Mary's College and attended graduate school at Fairfield University, Fairfield, Conn.
Alumna accomplishes dream of writing novels
May 19, 2010—While Louise (Enyedy) Bergin '80 majored in accounting at Saint Mary's, her dream while still in school was to write historical novels. She's written three now: The Spinster and the Wastrel; A Worthy Opponent; and The Winter Duke. Read more about the books and this author on the National American Library's Web site. You'll find her interests include fencing, which she studied while in college. Next month, she will be attending Reunion 2010, June 3-6.
Alumna/Texas Tech professor receives award
May 12, 2010—According to a story on the Texas Tech University's Web site, Deborah Laverie '85 was selected as a 2010 Piper Professor for exceptional dedication to teaching. She is a professor of marketing, the Rawls Professor of Business and the senior associate dean of the Rawls College of Business at Texas Tech University. The Piper Foundation honors effective and dedicated teachers.

Laverie also has been awarded the Chancellor's Distinguished Teaching Award, the Academy of Marketing Science Outstanding Teacher Award and the President's Excellence in Teaching Award.

After completing the doctorate program at Arizona State University, Laverie joined the Texas Tech marketing faculty in 1995. She received her master's from the University of Notre Dame and her undergraduate from Saint Mary's College (in humanistic studies).
Alumna is a 2010 Woodrow Wilson Indiana Teaching Fellow
May 6, 2010—Kristen Bildhauser '09 is one of Ball State University's Woodrow Wilson Indiana Teaching Fellows. Bildhauser, who majored in mathematics and minored in music at Saint Mary's College, was awarded the Presidential Scholarship for Academic Excellence and the Milko Jeglic Award for Achievement in Mathematics, according to a Ball State press release. In addition, she also participated in the Valparaiso Experience for Research by Undergraduates in Mathematics (VERUM); co-authoring a paper published in Involve: A Journal of Mathematics.
Alumna wins nomination for county assessor
May 4, 2010—With more than 55 percent of the vote, Rosemary (Rappelli) Mandrici '78 upset incumbent David Wesolowski to earn the Democratic nomination for St. Joseph County (Indiana) assessor. According to an article in the South Bend Tribune, Mandrici received 7,017 votes to Wesolowski's 5,701, a difference of 1,316. The victory marks the end of a long run for Wesolowski, who has served six consecutive terms as county assessor dating back to 1987. Mandrici now faces Randy Clark, who earned the Republican nomination today by defeating James O'Donnell. Mandrici majored in history and humanistic studies at Saint Mary's College.
Alumna appointed to director position at global company
February 26, 2010—Amy (Marget) Nimmer '76 was appointed director of human resources regional deployment and operations at Global Human Resources, effective April 1. In this role, she is responsible for regional human resources deployment and operations activities.

She joins Global Human Resources following a highly successful assignment as president of the John Deere Foundation. Nimmer joined John Deere in 1977 in the Information Systems area, first as a programmer and later as a systems analyst. In 1995, she shifted her focus to human resources and in 1977 was promoted to manager of Diversity Training Services. She was later appointed to manager of recruiting and in 2005 was promoted to manager of John Deere Learning where she was responsible for the development and implementation of the virtual campus, introduced in 2007. S

Nimmer received her bachelor's degree from Saint Mary's College in 1976.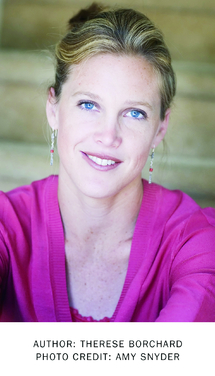 Alumna Publishes Memoir and Therapy Notes

March 22, 2010—Therese Johnson Borchard '93 just published her memoir "Beyond Blue: Surviving Depression & Anxiety and Making the Most of Bad Genes" and a book of therapy notes called "The Pocket Therapist: An Emotional Survival Kit." Borchard is the author of the daily blog "Beyond Blue," which is featured weekly on The Huffington Post and was voted by PsychCentral.com as one of the top 10 depression blogs.

Borchard's work has been cited in The Wall Street Journal, the Atlantic, USA Today, Guideposts, and on Time.com, CNN.com, and Yahoo! She has been featured in O magazine, Psychology Today, Parenting, More, Redbook, Ladies' Home Journal, and the Washington Post. Therese is the editor of "The Imperfect Mom: Candid Confessions of Mothers Living in the Real World," and "I Love Being a Mom: Treasured Stories, Memories, and Milestones." With Michael Leach, she is co-editor of "A Celebration of a Married Life" and the national bestseller "I Like Being Catholic."

Borchard moderates the popular depression support group, "Beyond Blue," on Beliefnet's social networking site and writes a syndicated column, "Our Turn," for Catholic News Service. She received a bachelor's degree in religious studies from Saint Mary's College and a master's degree in theology/ religious vocations from the University of Notre Dame.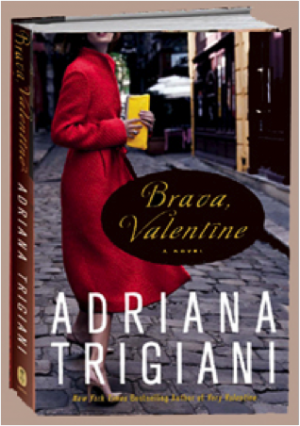 Alumna writes another Best Selling Novel, Brava Valentine

March 19, 2010—Adriana Trigiani '81 has another best-selling book, "Brava Valentine." Released on February 10, the novel is sequel to "Very Valentine," which debuted in February 2009 and was also a best seller.

Trigiani chose her hometown for the setting and title of her debut novel, the critically acclaimed and bestselling "Big Stone Gap," followed by the sequels "Big Cherry Holler," "Milk Glass Moon," and "Home to Big Stone Gap." "Lucia, Lucia," "The Queen of the Big Time," "Rococo" and "Very Valentine." Adriana's novels have been translated and sold in over 30 countries around the world.

Fans everywhere will soon see Trigiani's work on the big and small screens. She wrote the screenplay for and will direct the big screen version of her novel "Big Stone Gap." which will go into production this summer. Adriana has also written the film adaptation of "Lucia, Lucia" and " Very Valentine" which will be made into a Lifetime Original movie. Click here to get to her official Web site.
Alumna recognized for Literacy Research
March 6, 2010—Former Wood County Texas schoolteacher Loretta "Lettie" Albright '83 is receiving attention for her research on the benefits of reading aloud to teenagers. Albright, Ph.D., is an associate professor of literacy in the department of reading at Texas Woman's University in Denton. Her work was profiled in Education Week, a national newspaper, and on a Madison, Wisconsin television station. Albright presents information on education issues several times a year at national conferences. Most of her read-aloud research involves middle school students, especially eighth-graders. Albright said studies have found students better understand text in novels and information books when it is read to them.
Albright, who taught in Wood County elementary and junior high schools, received a bachelor's degree in elementary education from Saint Mary's College, a master's in special education from the University of North Carolina and a doctorate in reading and language arts from Ohio University.
Alumna appointed Vice President of Mission Integration and Ministry
February 21, 2010- Sister Mary Elizabeth Imler '75 was appointed as vice president of mission integration and ministry at the University of St. Francis. Imler recently completed her second term as general superior of her congregation and served three years as president of the Spirit and Life and the Transformation Task Force for the Franciscan Federation of North America. She recently served congregations in the Far East and Africa. Well known within the International Franciscan Federation, Imler is frequently asked to assist Franciscan congregations' formation and leadership efforts throughout the world. Imler graduated from Saint Mary's College with a degree in chemistry and holds a master's degree in physical sciences from Indiana University-Purdue University Fort Wayne.
Alumna joins the CONTACT Crisis Line
January 6, 2010—While growing up, Gina Martine Wood '88 was involved in calming and caring for her mentally ill "Uncle Johnnie." This experience taught her empathy, patience, and compassion and inspired her to sign up to help others in need by serving as a CONTACT We Care crisis hotline volunteer.
Wood, who substitute teaches in New Jersey schools, told The Alternative Press, "I think I can deal with people and understand them much better because I grew up understanding my uncle's mental illness. I learned how to see the situation from the other person's point of view." That ability serves Wood well as she answers calls from men, women and teens throughout the state who are dealing with myriad challenges and problems.
Wood, a self-described lover of learning, earned a bachelor's degree in business and marketing from Saint Mary's College in Indiana, a master's in business administration from Iona College in New York, and a teaching certification from the College of St. Elizabeth in Morristown (New Jersey).
Alumna appointed to Governor's Committee on People with Disabilities
December 22, 2009—Texas governor Rick Perry appointed Patricia Watson '88 of Flower Mound, Texas to the Governor's Committee on People with Disabilities for a term to expire Feb. 1. The committee works to ensure that Texans with disabilities have full and equal access to lives of independence, productivity and self-determination.
Watson is an enterprise resiliency executive for Bank of America. She is executive sponsor of Bank of America's North Texas Disability Affinity Group and a member of the Lime Connect Board of Directors, a company that places people with disabilities in quality jobs throughout the country.
Watson received a bachelor's degree in mathematics from Saint Mary's College and a master's degree in business administration from the University of Dayton in Ohio.
Alumna Joins the Peace Corps

December 14, 2009 (Notre Dame, Ind.)- Sarita Fritzler '08 is currently living in Zambia serving as a community health improvement volunteer for the United States Peace Corps. Over the next two years Fritzler will be indentifying various health issues in the community and improving the overall health of the community. Her main focus will be on educating the children about HIV/AIDS, and sanitation standards.

Fritzler is following in her parents' footsteps. Her father served as a Peace Corps volunteer in Nepal during the late 1960's and her mother used to work for the Peace Corps. Her inspiration comes from her parents' service orientation and experiences. To follow Fritzler on her journey follow her blog.

Upon finishing her time in the Peace Corps Fritzler plans on attending graduate school and pursuing a career in humanitarian work. Fritzler graduated from Saint Mary's College with a bachelor degree in Political Science.
Alumna Elected to Vice President of Top Firm
December 1, 2009- Lauren Martine Cangelosi '01 was recently promoted to Vice President of LCG Associates. LCG is a full serviced investment consultation firm based out of Atlanta, Georgia. Cangelosi has had eight years of experience in the industry. She began her career with LCG as a Marketing analysis and is now responsible for managing and coordinating corporate communications, marketing and new business development efforts.
Cangelosi is currently pursuing her MBA at the University of Georgia. She graduated from Saint Mary's College cum laude with a degree in business administration (finance and marketing).
Alumna and Her Photography Studio Featured in Business Weekly

November 30, 2009- Eileen (Scubelek) Dimino '02 and her business Traditions Photography in South Bend are featured in Tribune Business Weekly. Dimino's specialty is photographing children and families. Her goal is to create more than a photograph, but an heirloom to be cherished for years to come. She meets with clients before a photo session to understand where the portrait will hang in their home and what colors are in the room, to consider what family members will wear, and to choose the background for the photo.
Dimino graduated from Saint Mary's College, magna cume laude, with a bachelor of arts in art.
Alumna recognized as Distinguished Lawyer
November 20, 2009—Anne D. Mullaney '78, partner and Health Care Practice Group co-leader at Thorp Reed & Armstrong (Pittsburgh and Philadelphia), was named to the second annual "Irish Legal 100" by the Irish Voice Newspaper and Irish America Magazine. The "Irish Legal 100" is a compilation of the most distinguished and accomplished lawyers of Irish descent in America and is published as a special supplement in the November issue of Irish America Magazine. An awards ceremony and reception celebrating the recipients was held in Washington, D.C., at the home of Michael Collins, Irish Ambassador to the U.S., on November 11th.
Mullaney participates in several Irish initiatives, serves on the board of the Pittsburgh Irish and Classical Theater, and is a member of the Ireland Institute. In addition, she owns Mullaney's Harp & Fiddle, an authentic Irish pub located in the Strip District of Pittsburgh. Currently the co-leader of Thorp Reed & Armstrong's Health Care Practice Group, she focuses her practice on the representation of health care providers, including urban and rural hospitals, physician groups, medical staffs, home health and hospice providers, rehabilitation companies, and a 300 member Independent Physician Association.
Alumna to Speak to Bishops about Catholic Charities USA's Centennial Celebration
November 16, 2009- Kathleen Flynn Fox '74, national chair of the Centennial Steering Committee for Catholic Charities U.S.A., will speak to the U.S. Conference of Catholic Bishops at a breakfast Wednesday as part of their November meeting. She is expected to speak about the upcoming centennial, the benefits of anti-poverty efforts and Catholic Charities USA's role in shaping the movement for the entire country.
In 1910, Catholic Charities came together to unify charitable ministries interested in reducing poverty. The program has had a tremendous impact over the past 100 years and will continue to do so with the support of Catholics around the nation. The Centennial Celebration is a chance to celebrate all of the hard work members have been doing, recognize the respect and dignity of all people and raise awareness of the importance to live a life of justice and social concern.
Fox received her Bachelor of History degree from Saint Mary's College.
Alumna Hold on to Seat in New Jersey Assembly
November 8, 2009- Denise (Mayley) Coyle '75, retained her 16th District seat in New Jersey's General Assembly in the November election. The Republican's platform included revising the state budget and reducing state spending to prevent more constituents from moving out of the state. Coyle is completing her first term in the Assembly.
Prior to her election to the Assembly, Coyle was a state assistant commissioner of banking and Mayor of Branchburg. She graduated from Saint Mary's College with a Bachelor degree in History and received her law degree from Rutgers University.
Alumna Continues on a Religious Path after attending Saint Mary's College
October 20, 2009- Katie Press '05 has always felt a special call to serve God. With her parents support she attended Saint Mary's College and continued to grow in her faith. Her desire to obtain a Masters degree brought her to Aquinas Institute of Theology in St. Louis, where she received her Master of Divinity. During her time in St. Louis, Press seriously began to examine her religious life and the call she felt to serve. Her decision to enter the convert was solidified by the passion that was instilled in her when she spent time with the Sisters.
In late August Press moved to Connecticut to the Apostles of the Sacred Heart of Jesus convent and is working with the elderly sisters in their retirement home and teaching freshman level religion to the all-girls high school. Press graduated from Saint Mary's College with a Bachelor of Religious Studies degree. To read more of Katie's story visit her blog.
Alumna featured in the New York Times article "Does the Brain Like E-Books?"
October 19, 2009- Maryanne Wolf '69, the John DiBiaggio Professor in the Eliot- Pearson Department of Child Development at Tufts University, gave an interview to the New York Times regarding the impact of E-Books on the human brain. Wolf answers such questions as: Is there a difference in the way the brain takes in or absorbs information when it is presented electronically versus on paper? Does the reading experience change, from retention to comprehension, depending on the medium?

She responds that her concern lies with children not learning to have their own thoughts and not going beyond what is given to them because of the distracting information that comes with vooks (a blend of a book, video and the Internet) and E-Books. Wolf is the author of "Proust and the Squid: The Story and Science of the Reading Brain". She graduated from Saint Mary's College with a Bachelor of Arts degree in English Literature.
Alumnae Featured in Traditional Home Magazine Spread
September 30, 2009- Joan (Gullans) Pluck '78 wanted to create an eat-in kitchen and bring more light into her New Canaan, Connecticut home, and who better to design it than her own sister, Louise (Gullans) Brooks '76. Their project is featured in the September 2009 issue of Traditional Home Magazine. Brooks uses four principles when she remodels homes; keep details in tune to the architecture of the house, plan for traffic flow and work space, incorporate plenty of storage space and allow for plenty of light to flow in.

Brooks founded Brooks and Falotico in 1988 and over the past 20 years the firm has increased to 20 professional designers and has renovated over 200 residences. The majority of their work takes place in Connecticut and Westchester County, New York, but the firm has done work across the nation. The firm's renovations have been featured in Martha Stewart Living, Traditional Home, Renovation Style, House and Garden, and House Beautiful.

Brooks received a Bachelor of Fine Arts Degree from Saint Mary's College and studied Architecture at The University of Notre Dame. Pluck received degrees in art and business administration from Saint Mary's.
Alumna among The CPA Technology Advisor's 40 under 40 Honorees
September 25, 2009- Jody (Matousek) Padar '94, CPA, MST, co-founder of the Chicago accounting firm Matousek Consulting was named as one of The CPA Technology Advisor's 40 under 40 honorees. For four years the program has recognized the up and coming accountants, technology developers and tax professionals in the profession.
Looking for a more balanced practice that allowed her to use her corporate tax expertise, technological savvy and business consulting skills, Padar left the Big 4 firm and corporate world. In 2006, she co-founded Matousek Consulting with her father, James J. Matousek.
The firm has experienced rapid growth, by taking a different approach and focus on educating clients instead of just fixing their mistakes. Technology plays a big role in helping Judy run a business while still being a mom. She uses professional accounting, practice management and tax compliance systems that are hosted by an Application Service Provider (ASP). This gives her and her father access to any information they may need, despite their location and it lets contractors work from their preferred locations. Padar received her Bachelor of Business Administration with a concentration in Accounting from Saint Mary's College.
Alumna Returns to College as Director of Development
September 25, 2009—Saint Mary's is pleased to welcome back to the College Elizabeth "Libby" Gray '93 as director of development. She started in her position last month. Gray will help to strategically lead the major gift, planned giving, corporate and foundation relations and donor relations staff.
Gray is a 1993 graduate of Saint Mary's, Magna Cum Laude, with a bachelor of arts in psychology and religious studies. She comes to the College from Lewis University in Romeoville, Illinois where she worked as director of sustaining gifts (2007-2009). Between 1999-2007 she worked for Project Reality, a national adolescent health education organization, in Glenview, Illinois as executive Director (2003-2007) and public relations director (1999-2003). She served as director of the Women's Care Center in Elkhart, Indiana from 1996-1999.
Alumna among national magazine's Top "40 Under 40"
September 24, 2009—Jennifer (Soukup) Kalczuk '92, external relations manager for The Rapid (Grand Rapid's public transportation system), was honored this week as one of Mass Transit magazine's Top "40 Under 40" list. Every year, Mass Transit, a publication exclusively dedicated to public transportation, honors professionals who have made significant contributions to the public transit industry.
In her position at The Rapid, Kalczuk is responsible for the marketing, media relations, state and local government relations and customer service functions of the agency. She also serves as the staff liaison for one of its board committees and works closely with board members on media strategy, events and speaking engagements, and public input on the system.
According to the brief on her on Mass Transit's Web Site, Kalczuk has been instrumental in the passage of three property tax mileages; the implementation of a new name, brand identity and logo for the agency; a more comprehensive customer service department, increasing staff, hours of operation and resources; and the coordination of the selection and procurement of public art for Rapid Central Station. Kalczuk received a bachelor of arts in philosophy from Saint Mary's College.
Alumna to be Honored with Hospital's Highest Honor
September 21, 2009- Nancy (Roberts) Dobson '70, as well as Uniland Development (the company she co-founded), will be honored at the Kenmore Mercy Foundation's Tribute to Angels Gala on November 20. Dobson will be presented with the Sister Mary Mechtilde Memorial Award.
The award, Kenmore Mercy Hospital's highest honor, was established in 1980 by the foundation and honors outstanding individuals in the community who have demonstrated a dedication to community service, visionary leadership, excellence in medical care and the ideals of unselfish service towards others—qualities exemplified by Sister Mary Mechtilde O'Connor, RSM, foundress and first administrator of Kenmore Mercy Hospital.
Dobson has been involved with the foundation's board of trustees since 1998. She has been serving as president of the board since 2008. The mission of Kenmore Mercy Foundation is to raise charitable contributions to provide key financial support to Kenmore Mercy Hospital for educational programs, patient services, and capital projects. The hospital is located in Kenmore, New York.
Alumna Interviewed about the Job Market for Lawyers
September 20, 2009- MaryBeth Wilkinson '94 is featured in a September 2009 article from the Chicago Lawyer Magazine. The article discusses the role the rank of a law school plays in new lawyers finding jobs. Wilkinson specifically focuses on the impact the recent economy will have on the job market for lawyers.

Wilkinson says that with the bad economy, it could be more difficult for those who did not attend a top-tier law school, to find a job and it could make having unique qualities even more important. She mentions that going to a small college has its advantages by allowing for a more specialized education. Wilkinson graduated from Saint Mary's College with a Bachelor of Arts degree. She received her law degree from Northwestern University School of Law and is currently a partner at Lovells LLP in Chicago, IL.

Alumna featured in Catholic Charities' national magazine
September 1, 2009- Gayla Spenney '97 is featured in the fall issue of Charities USA, the national magazine of Catholic Charities USA. Spenney is the shelter supervisor at My Sister's Place, a domestic violence shelter for women and their children operated by Catholic Charities Community Services in Phoenix. The article is about how the Alumnae Association of Saint Mary's College recognized her with the Outstanding Young Alumna Award in the spring.
Spenney has been a voice for the voiceless and help to the helpless since her career in social work began soon after graduating from Saint Mary's College. While she majored in communication studies and English literature, Spenney felt a calling to social work soon after graduation. Her career path began in Phoenix working for Aid to Adoption of Special Kids, while beginning her master's degree in social work at Arizona State University.
In addition to work and school, Spenney became a dedicated Big Sister to two children. This interaction with kids paved the way for her next career step, going to work for the Big Brothers Big Sisters of Central Arizona as a match support specialist. Upon completing her master's degree from Arizona State University, Spenney found her way to Catholic Charities where she works as the shelter supervisor at My Sister's Place, a domestic violence shelter for women and their children in Chandler, Ariz. In 2006, Catholic Charities honored Spenney with an exceptional service award for her dedication to helping victims of domestic violence.
Alumna Named Managing Partner in Chicago Firm
September 1, 2009 (Notre Dame, Ind.)- Kelly (Newirth) Grier '91 was named Ernst & Young's Chicago office managing partner in July. She received the promotion after working as a senior manager for a client in Germany for several years. That job entailed overseeing teams that worked for the client in more than 30 countries in Europe, Africa and the Middle East. The position gave her new perspective on how cultural differences required different approaches to business. Now back from Europe, Grier sees things from multiple angles and has used what she learned to strengthen her career. You can read more in this Chicago Tribune article.
Grier graduated from Saint Mary's College with a Bachelor of Business Administration degree.
President Obama Nominates Alumna to Commission
July 30, 2009-The White House says President Barack Obama will nominate former Republican Rep. Anne (Meagher) Northup '70 of Kentucky to a seat on the Consumer Product Safety Commission.
Obama is increasing the number of seats on the commission from three to five. The agency is responsible for policing the safety of a variety of consumer products, from children's toys and cribs to power tools and household chemicals.
Northup was a member of the House from 1997-2006. Soon after taking office in 1997, Northup was appointed to the House Appropriations Committee. She sat on the Labor, Health and Human Services, and Education; Transportation, Treasury, HUD and Independent Agencies; and Military Quality of Life and Veterans Affairs Subcommittees. Before her tenure in Congress, Northup served in the Kentucky House of Representatives for nine years, from 1987-1996.
Northup graduated from Saint Mary's College in 1970 with a Bachelor of Arts degree in Economics and Business. She was honored as the College's 1997 Commencement speaker.
Alumna Named Ohio Valley Conference Commissioner
July 29, 2009—Elizabeth DeBauche '83, Director of Division I at the National Collegiate Athletic Association (NCAA) since 2002, has been named Commissioner of the Ohio Valley Conference (OVC). DeBauche will begin her new position in mid-September. According to an OVC press release, DeBauche will be one of just five females to be the head of a Division I Conference in 2009-10, and one of just eight to lead a Division I Conference all-time.
Since August 2002 DeBauche, along with the vice president of Division I, has been responsible for coordinating Division I initiatives through the NCAA governance structure, as well as helping to manage the Division I agenda. Her duties included developing agendas and providing leadership for the Division I Board of Directors, Presidential Advisory Group and the Leadership Council. DeBauche has overseen the entire Division I governance structure and worked directly with the Legislative Council, the six cabinets and the supporting communications and coordination committee. She has also been a liaison to governance representatives, external constituent groups and NCAA staff regarding legislative and governance activities.
DeBauche received her Bachelor of Arts degree in history and government from Saint Mary's in 1983 and earned her Master's Degree in communications from Notre Dame in 1985. After completing the Concannon Program of International Law in London, England, DeBauche received her Juris Doctorate from the Notre Dame School of Law in 1988.
Click here for the OVC press release.
Alumna among State Directors for USDA Agency
June 30, 2009— President Obama's administration today began naming those who will serve as state executive directors for the Farm Service Agency at the U.S. Department of Agriculture. "These individuals have a solid understanding of the challenges and opportunities facing our rural communities and will help build on the Obama Administration's efforts to rebuild and revitalize rural America," said Agriculture Secretary Tom Vilsack in a USDA press release.
Christine (Albosta) White '75 will serve as Michigan's executive director. White is currently working as the Racing Commissioner for the Office of Racing Commissioner in Lansing, Michigan, and is responsible for regulating the horse racing industry in the state. She has worked with the agriculture community in Michigan since 1978, including her role as State Executive Director of the Farm Service Agency from 1995-2000, and as a District and County Executive Director in East Central Michigan for 17 years. During her time as State Executive Director, she worked with the Michigan Department of Agriculture to implement the state's Conservation Reserve Enhancement Program. White leads the board of directors for the Michigan Farmers Union Foundation, as well as the Association of Racing Commissioners International. She holds a bachelor's degree in political science (government) from Saint Mary's College.
Two Alumnae make "Forty under 40" list
June 1, 2009— The Tribune Business Weekly , a publication of the South Bend Tribune, recognized two Saint Mary's alumnae as "Forty under 40" young professionals. The designation recognizes forty individuals under age 40 who have carved a niche for themselves through their professional contributions in the workplace, dedication to community service and volunteerism. Recognized are Janet Horvath '00 and Stephanie (Lockwood) Leniski '97.
Horvath, 31, received a bachelor's degree in business administration from Saint Mary's (graduated summa cum laude), and received her law degree from Indiana University Maurer School of Law. She is a partner at Jones Obenchain in South Bend and is involved in the community as a member of the Junior League of South Bend, a board member of the Diaper Bank of Michiana, a board member of Fischoff National Chamber Music Association, a board member of the Scholarship Foundation of St. Joseph County and a member and current president of the Saint Mary's College South Bend Alumnae Club.
Leniski, 35, received a bachelor's degree in economics at Saint Mary's with a double major in business administration and concentrations in accounting and international business. She received a master's degree in business administration from Bethel College in 2006. She is vice president and office manager of the
Beardsley branch of Lake City Bank and is involved in the Elkhart community as a member of the board of
directors of the Elkhart Chamber of Commerce, chair of the Elkhart Chamber Business Recognition Council and a member of the Elkhart Chamber Leadership Council.
AP Promotes Alumna to Central Region Deputy Editor
April 19, 2009—The Associated Press promoted Noreen Gillespie '02 from assistant South editor to deputy Central editor. In her new position, Gillespie, 29, will help lead the news organization's regional desk in Chicago. She will oversee a staff of multi-format editors who will edit content from AP bureaus in 14 states from the Dakotas east to Michigan and south to Texas.
After graduating from Saint Mary's College in 2002 with a degree in political science and sociology, Gillespie joined the AP as a reporter in Hartford, Conn. She covered statehouse and education beats there before transferring to the company's national desk in 2005.
She moved to Atlanta in 2008 to join the team that launched the first domestic regional desk. As assistant South editor, she helped design the desk's spot news operations, led a team of editors filing breaking news and traveled with editing and reporting teams that covered hurricanes Gustav and Ike.
A recipient of the AP's Gramling Scholarship Award in 2005, Gillespie is a candidate to receive a masters in public administration this May from New York University's Robert F. Wagner School of Public Service, where she studied public policy analysis.
Alumna to be Commencement Speaker for University in New Orleans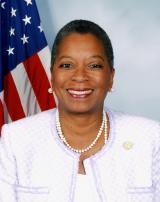 April 21, 2009—Congresswoman Donna M. Christensen '66, MD, the first female physician in the history of the U.S. Congress, the first woman to represent an offshore Territory, and the first woman Delegate from the United States Virgin Islands, will deliver the Commencement Address at the 135th Commencement of Louisiana State University Health Sciences Center New Orleans. Commencement exercises will be held on Saturday, May 16, 2009. Christensen has been very supportive of the recovery of the city of New Orleans following Hurricane Katrina.
An Assistant Majority Whip, in the 111th Congress, Delegate Christensen serves on the House Energy and Commerce Committee, the Committee on Natural Resources, and is a former chair of the Natural Resources Subcommittee on Insular Affairs which oversees the affairs of the offshore territories. She is Second Vice-chair of the Congressional Black Caucus and chairs the Congressional Black Caucus' Health Braintrust, which oversees and advocates minority health issues nationally and internationally.
Christensen received a Bachelor of Science degree in 1966 at Saint Mary's College and earned an MD (Doctor of Medicine) in 1970 from George Washington University School of Medicine in Washington, D.C. Her medical career includes working as an emergency room physician and a staff physician. She maintained a private practice in family medicine from 1975 until her election to Congress in 1996.
Alumna Makes Partner at South Bend Law Firm
February 18, 2009- The law firm of Jones Obenchain in South Bend recently announced that Janet Horvath '00 has been made a partner. Horvath graduated from Saint Mary's College and received her law degree from the Indiana University School of Law - Bloomington.
Horvath joined the firm in 2003. She represents individuals and businesses in both Indiana and Michigan. The focus of Horvath's practice is in the areas of estate planning and probate law. She also counsels clients in contract negotiations and handles civil litigation matters involving employment issues and insurance coverage disputes. Horvath is also president of the College's South Bend Alumnae Club.


Alumna/Bestselling Author Introduces New Triology Set
February 5, 2009- Adriana Trigiani '81, the award-winning playwright, television writer, and documentary filmmaker and bestselling author of the Big Stone Gap trilogy, recently introduced a new triology set. The first book, "Very Valentine," available now in bookstores and online, is about Valentine Roncalli and her work in the family business, a custom wedding shoe business in Greenwich Village. Trigiani describes the book on YouTube.
Trigiani received a bachelor's degree from Saint Mary's College and then moved to New York to become a playwright. She founded an all-female comedy troupe and was a television writer and producer. She lives in New York with her husband and daughter. Photo credit: Timothy Stephenson
Alumna Joins Company as Head of Business Development
February 4, 2009- Green Tree announced that Patricia Cook '75 will join the company as executive vice president, business development. She will be responsible for directing Green Tree's business development effort as well as launching new business initiatives that are complementary to the company's core servicing platform.
Prior to joining Green Tree, Cook served as executive vice president and chief business officer of Freddie Mac where she was responsible for the Single Family, Multi-Family and Investment and Capital Markets Divisions as well as the corporate functions of Mission and Business Operations.
Before Freddie Mac in August of 2004, she served as Managing Director and Chief Investment Officer for Fixed Income at JP Morgan Fleming Asset Management. Prior to JP Morgan, she held similar positions at Prudential Investment Management and Fisher Francis Trees & Watts. She began her career at Salomon Brothers in Fixed Income Sales and Trading. She holds a Masters of Business Administration degree from New York University and a bachelor's degree from Saint Mary's College.
Alumna to Head Career Center at College of Business
February 1, 2009- This month Karen Grabowski Dowd '71 joins the Daniels College of Business at the University of Denver as executive director of the Suitts Center for Career Services. Previously, Dowd was the senior director of MBA Career Development at the University of Notre Dame's Mendoza College of Business.
Dowd has served as a practice leader and senior consultant for the Empower Group and director of Career Services and Placement at the University of Virginia's Darden Graduate School of Business. From 1982-1984, she served as director of Career Planning and Placement at the University of Denver's Graduate School of Business.
She holds a B.A. from Saint Mary's College, an M.S. from Indiana University, and a Ph.D. in educational leadership from the University of Virginia. She recently contributed to a CNN/Money magazine article .
Alumna Elected to Non-profit Board of Directors
January 20, 2009–Vanessa Indriolo '99 has something to look forward to this year; she was recently elected to the Institutional Limited Partners Association (ILPA) Board of Directors. She will also be serving on the board's executive committee as membership chair.
The ILPA is a non-for-profit association committed to serving limited partner investors in the global private equity industry by providing a forum for facilitating value-added communication, enhancing education in the asset class and promoting research and standards in the private equity industry. Indriolo currently works for Fifth Third Bank where she is vice president and director of private equity investing efforts.
Indriolo, who graduated from Saint Mary's with a bachelor's degree in Business Administration says, "I look forward to working with the ILPA at the board level to help further the education and research support it provides to the limited partner community"
Executive/ Alumna Appointed to Girl Scouts Board
November 18, 2008—Girl Scouts of the USA has added Susan P. Peters '75 to its National Board of Directors. Peters was elected and confirmed on Nov. 1 at the 2008 Girl Scout National Council Session/51st Convention in Indianapolis.
"I look forward to the opportunity to benefit from Susan's varied professional and philanthropic accomplishments," Kathy Cloninger, CEO of Girl Scouts of the USA, said in a press release. "As the premier leadership experience for girls in the U.S., Girl Scouts relies on advice and guidance from established leaders such as Susan Peters."
Peters is a vice president at GE (General Electric) and leads executive development. She joined the company in 1979 through its Human Resource Management Program. She went on to hold HR management roles in several GE businesses across the country and in Europe. Peters was appointed a company officer in 1997. In 2000 she became executive vice president of human resources for NBC, and in 2001 became the vice president of executive development for all of GE. In 2007 she assumed responsibility for all training and development, including leadership.
Peters graduated from Saint Mary's College with a B.A. in English Literature and from the University of Virginia with a Master's of Education. Peters delivered the 2008 commencement address at Saint Mary's College.
Alumna/Librarian Honored for Inventiveness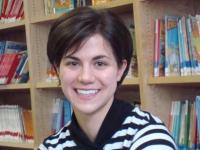 November 13, 2008—The Pennsylvania Library Association in Valley Forge honored Colleen Miles '03 with the New Librarian Honors Award this week. Miles is a librarian at the Upper St. Clair Township Public Library near Pittsburgh, where she has been for four years. The award honors a librarian who has been in the profession fewer than six years and whose inventiveness and originality improves service.
Miles' original programming ideas include bringing in certified therapy dogs to help beginning readers feel at ease and challenging third and fourth graders and their parents to a three-month "Battle of the Books," after which they face off in a Jeopardy-type competition. Miles is credited with taking the children's department to a higher level.
"I think that I have been so successful in my position because of support and encouragement of my supervisor and co-workers at the Upper St. Clair Township Library," Miles said. "They give me the freedom and opportunity to work for the children of this community, and allow me to be successful in my position here."
While at Saint Mary's she received a Bachelor of Arts degree in history and humanistic studies. She went on to graduate from the University of Pittsburgh School of Information Sciences where she studied library science.
Alumnae Election Results
November 5, 2008—Madeleine Zeien Bordallo '55 (D), Representative from Guam was re-elected to her seat on Nov. 4, as was Donna Christensen '66 (D), Representative from the U.S. Virgin Islands. Anne (Meager) Northup '70 (R) was not successful in her bid to regain Louisville's 3rd District congressional seat, which she held for 10 years. Gabrielle Campo '03 (R) will go against incumbent Rep. Andre Carson (D) in Indiana's 7th District in December's Congressional election.
Indiana Governor Appoints Alumna as Superior Court Judge

October 27, 2008— Indiana Gov. Mitch Daniels announced his appointment of Margot Fisher Reagan '77 as St. Joseph Superior Court Judge on October 24, replacing retired Judge William T. Means. Reagan has been in private practice since 1989 and is a partner in the law firm of Tuesley, Hall, Konopa, LLP in South Bend. She earned a law degree from the University of Notre Dame and received a bachelor's degree in business administration from Saint Mary's College.
According to a South Bend Tribune October 25, 2008 article, Daniels called Reagan a "daughter of this community" and praised her for her "tremendous character" and "long-standing, hands-on courtroom experience." Reagan said at the time that it was a "tremendous honor and a tremendous responsibility" for her to have received the appointment.
Reagan will take on mainly civil law cases including divorce, mortgage foreclosures, and debt collection. She is the fourth woman ever to join the St. Joseph County bench as a judge and the second to be appointed by Daniels to the St. Joseph Superior Court. Reagan will start her position around November 10. Photo courtesy of the South Bend Tribune.
Alumna Hits the Ground Running as Sports Information Director

August 6, 2008— Just as the fall athletic season gets underway at Saint Mary's College, the Belles have some extra support from the stands. Sarah Miesle '07, a former Belles athlete herself, is the College's new sports information director. In her position, Miesle will be the main media contact for athletics and will keep news outlets updated on the College's teams through press releases, game notes and game summaries. She will also help create various media guides for the teams and maintain accurate individual and team statistics.
"We are thrilled to have Sarah back on campus," said Lynn Kachmarik, director of athletics. "Sarah was a leader as an undergraduate and we are excited to have her as our sports information director as she brings to the job great energy and passion for sports and Saint Mary's College. She has not only great knowledge of the Belles athletic programs , but the MIAA and NCAA as well."
Since graduating last year, Miesle has been working as the assistant sports information director at Adrian College in Adrian, Michigan. As a Saint Mary's student Miesle interned for two years in the College's sports information office. Miesle says the years she spent as a Belles' softball player also prepared her for her new position at her alma mater. "Participating in intercollegiate athletics gave me an inside track to learn about the workings of collegiate athletic departments while also giving me an invaluable means to learn how teamwork and dedication relate to life on and off of the field," she said. Miesle started her position on August 3.
Alumna/Congresswoman Receives Recognition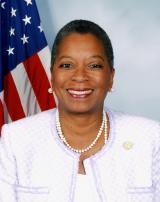 August 5, 2008—Congresswoman Donna Christensen (D) '66, who represents the U.S.Virgin Islands, received an award from the Century Council on July 23 for her efforts to fight drunk driving and underage drinking. The Century Council is a national not-for-profit organization funded by distillers fighting drunk driving and underage drinking. Thirty-seven members of the House of Representatives received the recognition.
After graduating from Saint Mary's in 1966, Christensen earned an M.D. in 1970 from George Washington University School of Medicine in Washington, D.C. She interned at Pacific Medical Center in San Francisco, California from 1970 to 1971 and did her residency in family medicine at Howard University Medical Center from 1973 to 1974. She became a board certified physician in 1977. She maintained a private practice in family medicine in the Virgin Islands from 1975 until her election to Congress in 1996.
Christensen is serving her sixth term in Congress. She is the first female physician in the history of the U.S. Congress, the first woman to represent an offshore Territory, and the first woman Delegate from the United States Virgin Islands.
Alumna wins Outstanding Teaching Award
August 5, 2008—Kathleen Kilway '85, a chemistry professor at University of Missouri-Kansas City (UMKC), recently received the University of Missouri President's Award for Outstanding Teaching. University President Gary Forsee presented Kilway with the award at a ceremony in Columbia, Missouri on June 5, 2008. The honor carries with it a $15,000 stipend and invitations to participate in teaching forums throughout the University of Missouri system. Earlier this year, Missouri Governor Matt Blunt awarded Kilway with the Governor's Award for Excellence in Teaching.
Since Kilway began at UMKC in 1996, the number of students majoring in organic chemistry has increased threefold, according to the university's website. In addition to her work with students, Kilway leads workshops for area science and math teachers to demonstrate her teaching methods. In Kilway's experience, educators are there not just to teach, but also to help students through the process so they become analytical and discover the value of experimentation.
Kilway received her bachelor's degree in chemistry from Saint Mary's College and her Master of Science and Ph.D. from the University of California, San Diego.
Alumna Launches Campaign for House Seat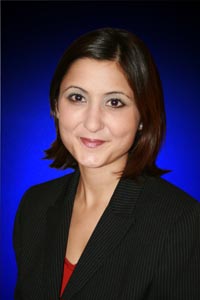 August 1, 2008—Gabrielle Campo '03 was recently selected by the GOP to run against incumbent Rep. Andre Carson (D) in Indiana's 7th District in December's Congressional election. The world traveler, social worker, and advocate for children and families, is currently the director of Theology on Tap Indianapolis. Theology on Tap provides those in the Indianapolis area with an informal platform to meet and socialize, while strengthening their faith.
An Indianapolis native, Campo graduated from Cathedral High School. She went on to earn her Bachelor's degree in political science and theatre at Saint Mary's. Upon graduation she received the Louis R. Tondreau Award for Distinguished Service in Professional Activities. "Saint Mary's taught me many things, including the notion to answer the call of servant-leadership," Campo said. "I learned that a good leader must serve others first. The staff and faculty did just that. They worked to ensure each woman was equipped with opportunities to grow and learn." Campo went on to obtain her Master's in social work from Indiana University (IUPUI).

Campo has held positions on a variety of Indiana community boards and committees including the Indiana Disproportionality Committee, the Indiana Coalition to Improve Adolescent Health, Marion County?s Underage-Binge Drinking Prevention Task Force, and the State Comparative Performance Measurements Working Group.

In a statement to the Associated Press, district Republican Party Chairman John Hammond said, "Gabrielle is young, energetic, and capable of waging a spirited challenge against Andre Carson."

Running for office has been a dream of Campo's since she was a Saint Mary's student. "I am running because I see this as a vehicle to change lives," Campo said. "I know policies alone cannot change people, as much as people can change policies. I believe it is in that process that we affect people's lives. This race, and more importantly this seat, is about people. Voters must have confidence that their voice will be heard."
Alumna Recognized for Service to Persons with Disabilities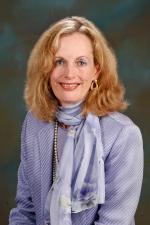 July 25, 2008—Maureen Barber-Carey '72, will receive the EP Maxwell J. Schleifer Distinguished Service Award on July 27. The award is the highest honor given by EP Global Communications, publisher of Exceptional Parent Magazine. The late Maxwell J. Schleifer is the founder and former editor-in-chief of Exceptional Parent and was an advocate for people with disabilities and other special needs.
Barber-Carey, who is executive vice president of the Dr. Gertrude A. Barber National Institute, will be honored at a special Disability Awareness Night to be held at the Erie SeaWolves minor league baseball game in Erie, Pennsylvania on Sunday. Barber-Carey is well known to parents and professionals in the disabilities community, most notably for her expertise in the field of autism. Prior to serving the Institute, Barber-Carey was a special education teacher in the Erie School District.
Under Barber-Carey's leadership, the Elizabeth Lee Black School at the Barber National Institute recently became the first school in Pennsylvania to be designated a "School of Excellence" by the National Association of Special Education Teachers. She is the niece of the Institute's founder, the late Dr. Gertrude A. Barber.
Barber-Carey holds a bachelor's degree from Saint Mary's College and a master's degree from the University of Missouri. She earned her doctorate in educational administration at Columbia University.
Alumna Promoted to VP at American Forest & Paper Association
June 25, 2008—Elizabeth VanDersarl '92 has been promoted to vice president of government affairs of the American Forest & Paper Association (AF&PA). In her new role, VanDersarl will manage the association's advocacy efforts in Washington, DC, as well as on the state and international levels.
VanDersarl joined AF&PA in 2005 as a director of congressional affairs, handling energy, environment, and homeland security issues. Most recently, she served as executive director of public affairs where she was instrumental in streamlining AF&PA's message development and communications.
Prior to her work at AF&PA, she managed a portfolio of regulatory issues at the Office of Management and Budget. She has also served as counsel to former Senator Fred Thompson (R-TN) on the Senate Committee on Governmental Affairs, and was an assistant states attorney in Illinois.
In a press release, AF&PA President & CEO Donna Harman said, "Elizabeth's varied experience in the Administration, in Congress, and at AF&PA makes her an invaluable asset to our Government Affairs team. With an election in November and critical policy debates occurring in Washington, her in-depth knowledge of both government and the forest products industry will be essential."
VanDersarl holds an undergraduate degree from Saint Mary's College, Notre Dame, IN and a law degree from the University of Notre Dame.
Alumna a Step Closer to Winning Back Congressional Seat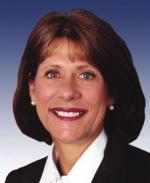 May 22, 2008—Anne (Meagher) Northup '70 is a step closer to reclaiming the congressional seat she narrowly lost two years ago. In Tuesday's Kentucky primary, the Saint Mary's College alumna and five-time former congresswoman beat two lesser-known primary opponents in her bid to regain Louisville's 3rd District congressional seat, which she held for 10 years. Northup won nearly 80 percent of the vote. The stage is now set for a rematch with U.S. Rep. John Yarmuth, the Democrat who defeated her in 2006.
Northup began her political career in 1980 as a volunteer for Ronald Reagan's presidential campaign. In 1987 she joined the Kentucky General Assembly and served there until 1996. She served in the United States House of Representatives from 1996-2006. Northup lost her seat in 2006 by less than 6,000 votes to Democrat John Yarmuth.
Alumna Scores Touchdown for Exemplary Community Leadership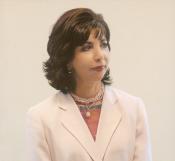 (May 7, 2008)—The Silicon Valley Conference for Community and Justice (SVCCJ) will present Saint Mary's College alumna Denise DeBartolo York '72 and her husband, John, with its 2008 Exemplary Leadership Award at the organization's annual gala on May 8, 2008.
The Yorks will be honored for their involvement in the San Francisco 49ers RESPECT community outreach campaign, established to leverage the power of the 49ers brand—and its players and coaches—to highlight the importance of showing respect. The program teaches Bay Area youth about the importance of demonstrating respect for their families, schools, and communities.
Under the Yorks' leadership, the team's community program and the 49ers Foundation has grown by leaps and bounds. In 2007, players, coaches, staff and alumni participated in 170 community events and donated more than 3,500 hours of volunteer time. Similarly, the Foundation has grown from $200,000 to an unprecedented $1.5 million raised and donated in 2007 to Bay Area non-profit organizations and causes, bringing the total to more than $5.5 million over the past 5 years.
Born in Youngstown, Ohio, Denise DeBartolo York is the daughter of the late Edward J. DeBartolo, Sr. and Marie Patricia Montani DeBartolo. After graduating from the College in 1972, she joined the family business and was named its executive vice president. In 1994, she assumed the role of company chairman following the death of her father. From 1988 to 1991, DeBartolo York served as president of the Pittsburgh Penguins National Hockey League team — a squad that clinched the national title during the 1990-1991 season. She was part owner of the 49ers from 1994-2000, and in 2000 she and her husband gained full control of the team.
The Exemplary Community Leadership awards have been presented annually by the SVCJ, San Jose and its predecessor organization for 43 years. The Yorks, along with other award recipients, will be honored on May 8 at the organization's annual gala dinner at the Fairmont San Jose.
Saint Mary's Recognizes Alumna with Social Work Leadership Award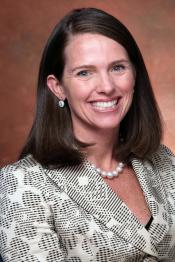 (March 13, 2008)—The Saint Mary's College Department of Social Work will honor Hollye Harrington Jacobs '93 of Chicago, Ill. for her exceptional passion for the field of social work at its seventh annual spring luncheon on Tuesday, March 18, 2008.
"The luncheon recognizes the profession of social work and serves as an opportunity to honor an alumna who is supportive of the profession or who has demonstrated outstanding achievement in social work," said Associate Professor JoAnn M. Burke, Chair of the Department of Social Work and coordinator of the Certificate in Social Work Practice in Health and Gerontology.
Jacobs is the featured alumna speaker at the event and will receive the Social Work Leadership Award for her work with at-risk youth in health care settings and her ardent support of social work education.
After graduating from Saint Mary's with a bachelor's degree in political science and history, Jacobs worked in communications and public relations at Polo Ralph Lauren in Chicago. Two years into that job she completed an accelerated nursing program at Loyola University and her career began moving in a very different direction. She found her niche in pediatric hospice care and has since become an advocate in the field of end-of-life children.
Jacobs' education includes the University of Chicago MacLean Fellowship in 2002, serving as a faculty scholar in Harvard Medical School's Program in Palliative Care Education and Practice in 2002, and earning a master's degree in child development at the Erikson Institute in 2004 and a master's degree in social work from Loyola University in 2005. Jacobs currently serves as Project Coordinator for the Pediatric End-of-Life Nursing Education Consortium (PELNEC).
Alumna Appointed to National Catholic Charities Post
(February 18, 2008)—Eileen Beehan '72, director of social services at Catholic Charities of Tennessee, Inc., has been appointed to the National Committee on Aging of Catholic Charities USA, a national network of 1,700 agencies and institutions serving more than 7.8 million people annually. Beehan is the only Tennessean to serve on the nine-member National Committee on Aging which advises Catholic Charities USA on best practices, programs, resources, issues and training related to services for older adults with particular concern for low-income seniors and their families. Beehan has been appointed to a three-year term on the committee.
"We are very proud that Eileen was selected to serve in this important position. Her appointment is a great honor for her and for our agency," said Bill Sinclair, executive director of Catholic Charities of Tennessee.
Beehan has been associated with Catholic Charities of Tennessee since 1980 when she joined the agency as a school counselor. In 1992, she was named director of the agency's Social Services Department. Before joining Catholic Charities, she worked with Luton Mental Health Center and the Tennessee Department of Public Welfare/Human Services.
Saint Mary's Announces New Director of Alumnae Relations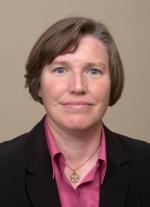 (February 13, 2008)—Saint Mary's College is pleased to announce that Kara M. O'Leary '89 is the College's new director of alumnae relations. O'Leary comes to the College with understanding of its history, its mission, its students and its alumnae. She is a member of the College Board of Trustees and the current President of the College Alumnae Association Board of Directors, a role that was set to expire in June and that she will vacate a little early in taking her new position. In addition to her service as an alumna, O'Leary's educational and professional experiences have prepared her well for the directorship of alumnae relations.
O'Leary completed a Bachelor of Arts degree at the College in 1989 with a double major in History and Government. She earned a Master of Arts degree from Valparaiso University in 1991, and in 2000 earned a Master of Science in Administration degree from the University of Notre Dame. For more than a decade O'Leary has been employed by Notre Dame, where since 2002 she has worked in the athletic department as the Assistant Director of Recreation Facilities and the Director of Sports Camps.
The College conducted a national search for the director of alumnae relations position. A number of very qualified higher education professionals were considered but O'Leary stood out as the best candidate, said Shari Rodriguez, vice president of college relations.
"We may have already known Kara, but we did our homework," Rodriguez said. "We learned that she is a hard working, detailed-oriented individual and a strong manager. These are qualities that are crucial for this position."
In addition to her service to Saint Mary's as a member of the Alumnae Board and the Board of Trustees, O'Leary has served the board of the South Bend Alumnae Club , including stints as the president and corresponding secretary. Kara also serves as president of the Belles Varsity Club and is a member of Saint Mary's Athletic Hall of Fame selection committee.
"Kara's passion for Saint Mary's coupled with her knowledge of event planning and higher education make her the right woman for the job," Rodriguez added. "We look forward to her coming aboard."
Kara will be starting her position at Saint Mary's College March 3, 2008.
Alumna Eyes Congressional Comeback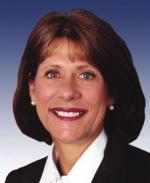 (February 11, 2008)—Anne (Meagher) Northup '70 has plans to reclaim the congressional seat she narrowly lost two years ago. The Saint Mary's College alumna and five-time former congresswoman filed candidacy papers recently in an effort to win back the 3rd congressional District seat she held for 10 years. Northup told the Associated Press (AP) the she is "thrilled" to enter the three-way GOP primary.
Ted Jackson, a longtime political advisor for Northup, told the AP the former congresswoman is "a driven hardworking person" who is "very much up to this race." Northup threw her hat in the ring after Erwin Roberts dropped out of the race earlier this month. Roberts is a former federal prosecutor and army reservist who will likely be called to active duty. The Saint Mary's alumna, an ardent supporter of Roberts, has offered herself as an alternative.
Northup began her political career in 1980 as a volunteer for Ronald Reagan's presidential campaign. In 1987 she joined the Kentucky General Assembly, where she served as a Representative of Kentucky's 32nd House district until 1996. She served in the United States House of Representatives from 1996-2006. Northup lost her seat in 2006 by less than 6,000 votes to Democrat John Yarmuth. Last Spring, she lost the state's GOP gubernatorial primary to Gov. Ernie Fletcher.
Alumna Honored for Professional Success and Giving Heart
(January 25, 2008) The YWCA of Greenwich, Connecticut has recognized Saint Mary's College alumnae Susan P. Peters '75, vice president of executive development for General Electric (GE), as one of its BRAVA Award winners. For more than 25 years the BRAVA Award has been given to women achievers who have excelled in their professional careers, while also volunteering their time and talent to help others.

Peters has been recognized many times for her exceptional success in the professional world. In 2005 she was invited to speak at Saint Mary's College as a Shannon Executive Scholar Lecture speaker, an honor granted annually to an outstanding alumna. According to an Observer article written about her lecture, Peters said good leadership skills such as problem solving, courage, motivation, willingness to learn, effective communication and tenacity are valuable traits for management and executive positions. Peters told the audience Saint Mary's students have above average "performance, values and integrity - which are [their] tickets into the game."

"Find a place where early experiences give you stretch opportunities, because that's where development takes place," Peters told that audience.

GE is where Peters found her growth opportunities. According to the GE Web site, Peters first joined the company through the Human Resource Management Program in 1979. In 1981 she became manager of Union Relations in the Central Air Conditioning Department in Trenton, New Jersey. When that department was sold to the Trane Company in 1982, she transferred to Tyler, Texas, as professional relations manager. She returned to GE in 1984 as manager of Non-exempt Relations for GE Plastics in Pittsfield, Massachusetts. She was appointed manager of Human Resources for GE Plastics in Worldwide Marketing and Product Management in 1986, and in 1989 she transferred to Bergen op Zoom, the Netherlands, to manage human resources for GE Plastics' European manufacturing sites. In 1990 she moved to Fairfield, Connecticut, to become manager of Human Resources Staffing and Development, and the following year she was promoted to manager of Human Resources for GE Plastics, Americas. She moved to Louisville, Kentucky, in 1993 to become the senior human resources manager for GE Appliances. Peters was appointed a company officer in 1997, and in 2000 she became executive vice president of Human Resources for NBC. In 2007 she assumed responsibility for all training and development, including leadership.


Alumna Named Fellow of Virginia Law Foundation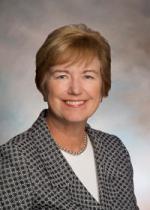 (January 21, 2008) The Virginia Law Foundation has selected Saint Mary's College alumnae Elizabeth Bermingham Lacy '66 to its 2008 Class of Fellows. The prestigious honor is granted to Virginia attorneys, law professors, and retired members of the judiciary who are deemed outstanding in their profession and in their community. Total membership is limited to one percent of the active and associate members of the Virginia State Bar.

The Virginia Bar Association has also recognized Justice Lacy with the Gerald L. Baliles Distinguished Service Award for her exceptional service and contributions to the bar and public at large. Justice Lacy was honored on January 18 at the Association's annual meeting in Williamsburg.

In 1985, Justice Lacy became the first woman to serve as a judge of the Virginia State Corporation Commission. A true pioneer in her field, Justice Lacy made history again in 1989 when she became the first woman justice on the Supreme Court of Virginia. Justice Lacy retired from active status on the Supreme Court of Virginia in August 2007 and assumed the status of senior justice. She is now a member of The McCammon Group, a provider of dispute resolution services based in Richmond.

Justice Lacy graduated cum laude from Saint Mary's College in 1966 with a Bachelor of Arts in History and then attended law school at the University of Texas. She received a LLM (Master of Laws) from the University of Virginia School of Law in 1992. A Richmond resident, Justice Lacy is married to D. Patrick Lacy, Jr. They have four children and two grandchildren.