Summer Sports Camp - Basketball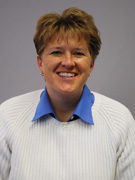 Basketball Camp Director
Jenn Henley

Helpful Links:
- Camps Homepage
- Camp FAQs
- Basketball FAQs
- Campus Map
- Special Events Camp Homepage
Dear Basketball Camper and Parents,
We are very excited to bring you another great week of basketball camp this summer! Summer is the perfect time to work on your individual game. Like I tell my own players, "What you do in the off season will help create our team success during the season".
Your camp experience will be fun, educational, and rewarding. Please know that each camper's safety and welfare are our top priority. You will receive professional instruction from an outstanding team of coaches and current college players. We want you to leave camp well equipped with new drills and challenges that you are able to practice on your own.
Our basketball camp is designed for younger campers aspiring to learn the game of basketball. We will work on beginner and intermediate skills. Come ready to work on your game as we introduce new ideas and drills while working to advance your skill level.
Our team is looking forward to seeing you this summer!
Jennifer Henley
Head Basketball Coach