Summer Sports Camp - Lacrosse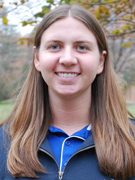 Lacrosse Camp Director
Amy Long

Helpful Links:
- Camps Homepage
- Camp FAQs
- Lacrosse FAQs
- Campus Map
- Special Events Camp Homepage
Dear Lacrosse Camper and Parents,
Welcome to the Saint Mary's College Girl's Lacrosse Camp. Our coaching staff is looking forward to working with you. Our staff, along with current student-athletes, will educate you on important fundamentals and provide fundamental development to help you improve your game and take it to the next level.
The camp sessions will be divided into skill levels to enhance each camper's experience and ensure their abilities are sharpened. Whether you are just beginning to play or have played for several years, we have an opportunity for you. All facets of the game will be covered including stick skills, body positioning, and team concepts. Campers will be able to incorporate these concepts in small strategy and game-like drills as well as nightly scrimmages.
Thank you for considering us for your lacrosse camp experience. We look forward to seeing you at camp!
Sincerely,
Amy Long
Head Lacrosse Coach