Summer Sports Camp - Tennis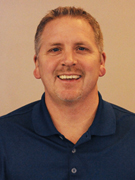 Tennis Camp Director
Dale Campbell

Helpful Links:
- Camps Homepage
- Camp FAQs
- Tennis FAQs
- Campus Map
- Special Events Camp Homepage
Dear Tennis Camper and Parents,
Welcome to the Saint Mary's Tennis Camp! Our goal is to make this camp an outstanding experience that is both fun and educational. Our seasoned staff will teach you fundamentals that will aid in your enjoyment of the game.
We look forward to guiding you and challenging you, whether you are a beginner or a more advanced player. We care about the development of each camper and strive to make this an unforgettable camp!
Sincerely,
Dale Campbell
Head Tennis Coach