Summer Sports Camp - Volleyball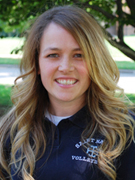 Volleyball Camp Director
Toni Elyea

Helpful Links:
- Camps Homepage
- Camp FAQs
- Volleyball FAQs
- Campus Map
- Special Events Camp Homepage
Dear Volleyball Camper and Parents,
We're looking forward to another year of Saint Mary's College Volleyball Camps and we're eager for you to join us!
As in the past two years, we will once again be running one week of beginner to intermediate camp and one week of our intermediate to advanced camp. Saint Mary's Volleyball Camps are dedicated to all aspects of the game including skill development, game strategy, competition, and mechanics. Each athlete will have the opportunity to develop their skills through individual instruction, group instruction, and game experience.
Our camps are designed to offer age and skill appropriate instruction based on the needs of the individual player. The camp is a great place for girls to learn and improve upon their volleyball skills, make new friends, and enjoy competing in a positive environment.
Our coaching staff is experienced, knowledgeable, enthusiastic, and passionate about the game of volleyball. We all look forward to having YOU on campus this summer!
GO BELLES!
Toni Elyea
Head Volleyball Coach