Allie Kroehler
Student Profiles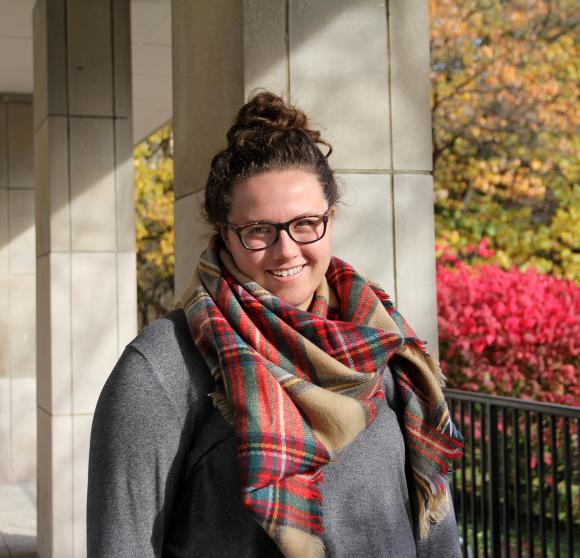 "SAINT MARY'S MAKES IT EASY FOR US TO BE COMPETITIVE IN THE JOB MARKET."
Allie Kroehler remembers her middle school dreams of performing on Broadway and channels that energy and vision into teaching middle school students the fundamentals of music.
Allie loves working with middle school students. "It's such a formative time and as a teacher, I get to help them to develop fundamentals."
Sharing a passion for music
Allie's love for music expands outside the classroom and overflows into her relationships.
At one of her teaching placement sites, Grissom Middle School, her lead teacher is Laura Miller Scott '08, a fellow Belle. Allie appreciates Laura's guidance and their shared connection through education at Saint Mary's.
She also shares her musical passion with her best friend Lauren Zyber, as they co-direct the campus a cappella group, Bellacappella.
"I love sharing music with my friends and my students. It's both personal and powerful."
Training for a musical future
Originally from Minnesota, Allie isn't sure if she'll land back home or here in South Bend, but she's not worried about finding a job. She knows she is well prepared.
She is part of the Music Education Club that takes students to the Indiana Music Education Association Conference each year. Because of this opportunity, Allie has been able to learn a lot of about the profession and development within the field of music education.
"Saint Mary's makes it easy for us to be competitive in the job market."