Caroline Ebberwein
Student Profiles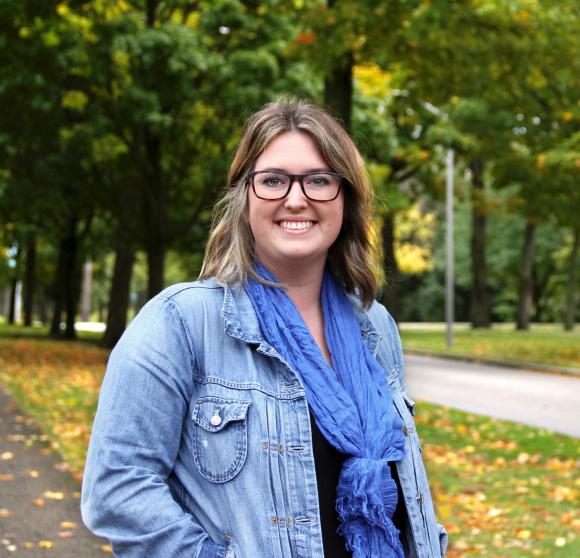 Caroline Ebberwein
Major(s):
Religious Studies
Sociology
"SAINT MARY'S CULTIVATES FAITH-FILLED DISCIPLES ON AN INDIVIDUAL LEVEL."
Caroline Ebberwein grew up coming to Notre Dame football games. A native of Savannah, Georgia, she attended an all-girls Catholic high school. "It cultivated me in ways I never knew it would."
Knowing the impact that the all-girls Catholic environment had on Caroline's life, a family member suggested applying to Saint Mary's. The admissions process made Caroline feel valued.
"It was individualized and personal. I thought, this is where I'm supposed to be, and it has proven fruitful."
Discovering her passions
Taking Saint Mary's liberal arts courses, Caroline fell in love with sociology and the study of why and how people act. She has come to understand that situations affect what we believe and why we act the way we do.
Her passion for theology, sparked in high school, led Caroline to pursue a religious studies major in addition to one in sociology. "It's been really cool to see the integration of the two in my coursework and in my personal life."
Last summer Caroline spent time mentoring high school youth and found her soul at ease.
"Catholicism is about walking with people and I want that to be part of my life everyday."
Two passions collide into research
For her senior comprehensive project, Caroline is analyzing the way overweight women are portrayed in film. Although her project is aligned with her sociology major, her knowledge of religious studies has offered her another perspective.
"These films can be harmful because they play into stereotypes about women. Catholicism, which demands that the dignity of each person is honored, allows one to see how these films can affect individuals."  
Further, Caroline believes that her growth personally and in her studies is due to the small class sizes and individualized attention from professors and staff at the College.
"Saint Mary's cultivates faith-filled disciples on an individual level."