Fine Arts Camp 2015
Discover your creative potential at the Saint Mary's Fine Arts Camp.
July 12-17 • July 19-24 • July 26-31
(Grades 5-9)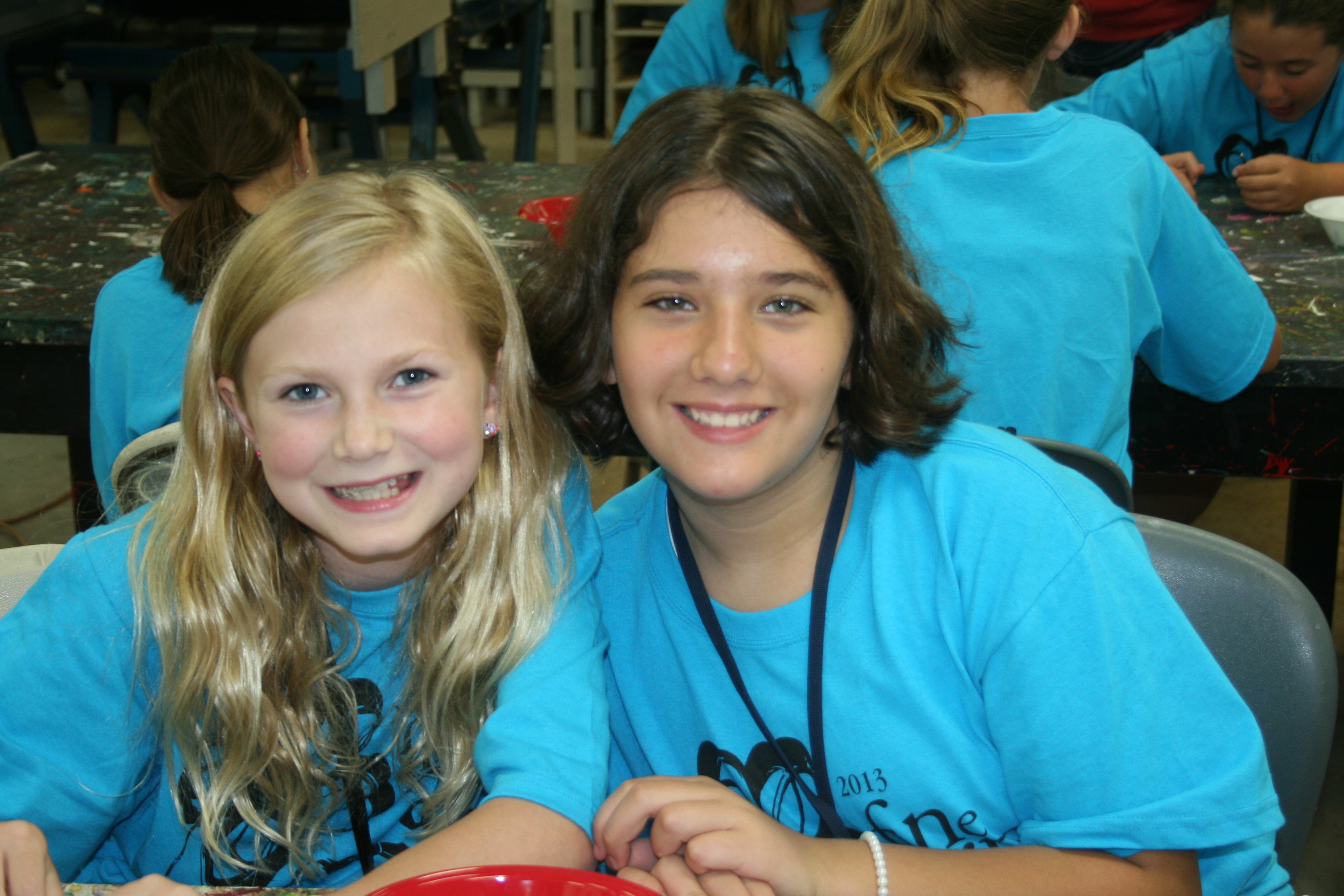 Professional instructors and camp counselors will guide you on a journey of self discovery as you explore your imagination, hidden abilities, and the magic of your talent.
Campers explore six disciplines: art 1, art 2, dance, theatre, music, and creative writing. You'll participate in a daily concentrated class focusing on one of these disciplines. On Friday, you will present your work at the Performing Arts Forum in O'Laughlin Auditorium for your friends and family.
Cost includes: meals, lodging, instruction materials, and a field trip.
Whether you're experienced in the fine arts or not, you're welcome to enroll in Saint Mary's Fine Arts Camp at your individual skill level. The only requirement is the desire to learn and join the fun.

Fine Arts Camp Quotes
"I enjoyed meeting and spending time with new people. Camp is like a home to me. I love being accepted for my talents and not worrying about being the best." - 2010 camper
"If I were the Queen of the Universe and my kingdom was Fine Arts Camp at Saint Mary's, I wouldn't change a thing!" - 2009 camper
"The classes at Fine Arts Camp are so much fun and we do a lot of activities in each and every one. I normally take hip hop classes, but at Camp I've learned jazz and ballet. I love to learn new things." - Paige, 13
"Paige has attended Fine Arts Camp for three years and it's absolutely the highlight of her year. I remember the first time I went to the performance at the end of the camp week and all I could think of was 'girl power!' Those girls were brimming with pride and talent. An unexpected benefit if that camp has given Paige a tangible idea of what college is like." - Paige's mom