Fine Arts Camp Staff
Maggie Rotello Hartford: Director

This is Maggie's ninth year with the Saint Mary's Fine Arts Camp. Maggie is excited to be coming back this summer to immerse herself in the fine arts and once again have the chance to get to know the amazing campers that are joining us for the first time or back again for another fun-filled year of camp. Maggie is a '99 graduate of Saint Mary's with a BA in Elementary Education with an endorsement in Reading and Junior High Social Studies. She spent nearly ten years teaching in a local elementary school before choosing to stay home with her three children full time. Maggie cannot wait to drive down the Avenue this July and spend three weeks on the beautiful Saint Mary's campus. Each summer, she looks forward to seeing what the campers create and always leaves with a sense of awe at what the ladies are able to accomplish in just one week. Maggie hopes to enroll her daughter in camp in just four short years!
Cathy Tadey: Assistant Director

Cathy Tadey can't wait to return to Saint Mary's Fine Arts Camp for her eighth summer this year. Cathy had been involved with camp as a music instructor, assistant director, and director and looks forward to seeing the campers create, laugh, and perform each year. Cathy is currently the band director at Minooka Intermediate School in Minooka, Illinois where she teaches fifth and sixth grade students. Cathy is also a teacher for the travel abroad program and will be taking a group of eighth grade students to the Eastern Europe this summer where they will experience the culture, the food, and the history of this unique country. In addition to teaching and traveling, Cathy also enjoys performing with the South Bend Chamber Singers, hiking, and visiting her family back home in Indiana.
Mary McKevitt: Night Supervisor

Mary McKevitt is so excited to return to camp for her fifth summer! She first started as a counselor, and this will be her third year as night supervisor. The thought of going back to her absolute favorite place puts a huge smile on her face! Mary graduated from Saint Mary's College in 2011 with a degree in Elementary Education. Mary absolutely loves to travel! She studied abroad in Rome, Italy her sophomore year and she traveled to Killarney, Ireland to compete at the All-Irelands Irish Dance Championship with the ND/SMC Irish Dance Team. She also taught in Uganda with the Saint Mary's Uganda program, and she feels so blessed to have had so many opportunities through her alma mater. Mary loves working with kids, and she is finishing up her second year as a first grade teacher. She also loves spending time with her family and friends, reading, shopping, and being with her dogs, Pippa and Reilly. Mary loves to run, and she is currently training to run her first half marathon! Mary is so excited to get back to camp this July!
---
Instructors

Dee Dee Batteast (Theatre)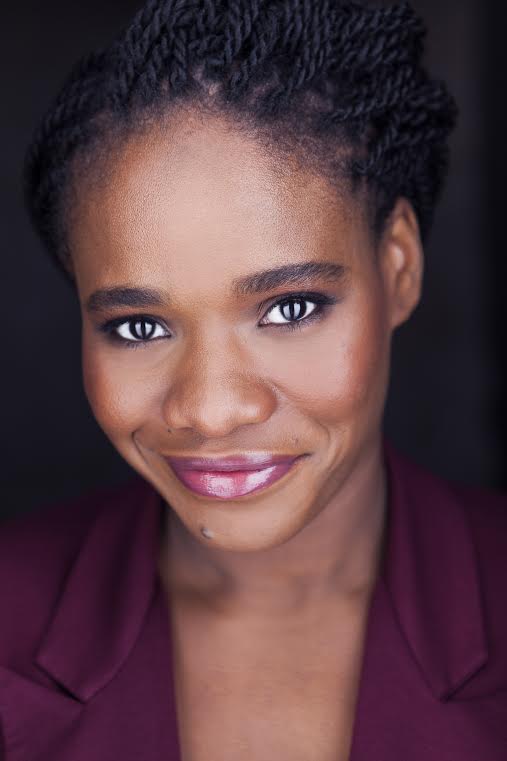 Dee Dee Batteast is currently living and working in Muncie, IN as a professor of theatre in Ball State University's BFA acting program. She received her MFA in acting from UNC-Chapel Hill where she spent 3 years as a company member at PlayMakers Repertory Theatre. Originally from South Bend, Dee Dee first performed at South Bend Civic Theatre at the age of 12. Since then in addition to her recent work at PlayMakers she has participated in the Notre Dame Shakespeare Festival, and several productions, stage readings, and self-produced projects in New York. She is also a writer and has produced two one woman shows as well. She enjoys spending her days teaching, writing,and auditioning for commercials, plays and voice over work. Dee Dee has had a great love affair with camp over the years, she was a Fine arts camper for three years, a counselor for four years and has been Drama instructor for 3 year off and on when acting doesn't take her away. She is thrilled to be returning. Some of her favorite past times include, reading stories, telling stories,writing stories (to tell later) and laughing with friends.

Jen Fetchko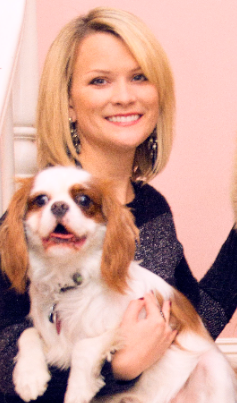 Jen is excited to come back to Saint Mary's Fine Arts Camp for the third time. This summer, Jen will be one of the Arts Instructors at camp. Jen graduated from Saint Mary's College in 2010 as a Studio Art Major. She received an Elementary Education Certification from Indiana University and a Masters Degree in Educational Technology from the University of Michigan. She lives in Miami, Florida and teaches art and humanities at the Scheck Hillel Community School. Jen loves hanging out with her friends and her Cavalier King Charles Spaniel, Louis. She also loves going to the beach, traveling, and shopping. Jen can't wait for summer and camp to come!

Victoria Flees (Creative Writing)

Victoria is happy to return for her second summer as instructor for Fine Arts. She graduated from SMC in 2012 and won the Departmental Award for Excellence in Theatre. During her time as a student, she was nominated for the Irene Ryan Acting Competitions on three occasions and participated in Master classes with Lilly Tomlin, Glenn Close, Hal Prince, Sigourney Weaver and Donna Mckechnie. In past summers, she has assisted with theatre camp at Saint Mary's Summer Academy. In 2012, she appeared in the Notre Dame Shakespeare Festival as Puck in A Midsummer's Night Dream.

Since last year, she has become a company member of Child's play Touring Theater in Chicago and spends her time teaching drama and writing workshops, adapting children's stories into plays and performing them on stage around the country! I can't wait to be back for the summer!

Michele Kriner (Dance)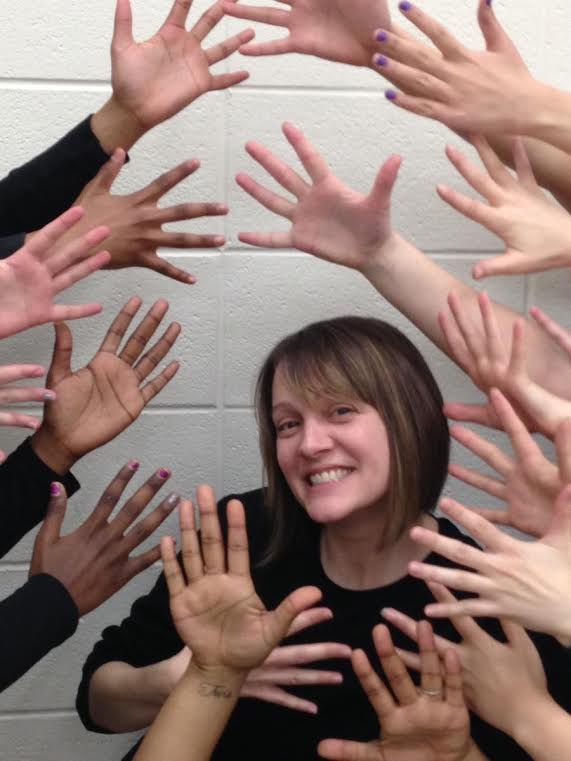 Michele received her B.S. in Education from Ball State University and her Master of Fine Arts in Dance Performance from the University of Iowa. From 2001-2006, she was on faculty in Ball State University's Department of Theatre and Dance. In 2007, she moved to South Bend to teach at Saint Mary's College Program in Dance and Clay High School Magnet for the Visual and Performing Arts. Michele also teaches modern and jazz at Southold Dance Theatre, and past three summers she has choreographed the Summerfly musicals Kiss Me Kate, Thoroughly Modern Millie, and Cats: The Musical.
Laura Miller (Music)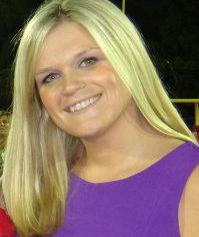 Laura Miller, born and raised in South Bend, Indiana, is a 2008 graduate of Saint Mary's College, with a degree in Music Education. She currently teaches choir at Grissom Middle School in Mishawaka, Indiana, where she has discovered a supportive family who encouraged her to take her first annual trip from Grissom to Riley Children's Hospital (via bicycle) last summer! Laura also works with a local theater company, "The Main Stage, Inc." where she is the Music Director, as well as an occasional performer. Laura's passion is performing, and she strives to teach all of her students to appreciate and love the art of performing, on stage, and in everyday life. She is very excited to bring her passion for performing to the Fine Arts Camp for her second summer.

Katey Wagner (Wearable Art)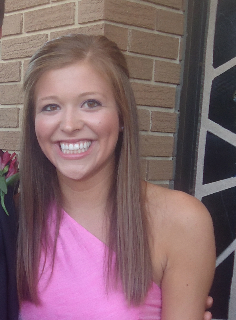 Katey graduated from Saint Mary's in 2012 as an Elementary Education Major. She currently teaches Kindergarten in the Chicagoland area. Katey has been a counselor at Fine Arts Camp for three years and this is her second year as an instructor. Katey loves spending time with family and friends, scrapbooking, eating, and shopping and she is looking forward to camp, meeting her students, making crafts, and being at Saint Mary's!
---
Counselors

Meghan Barnauskas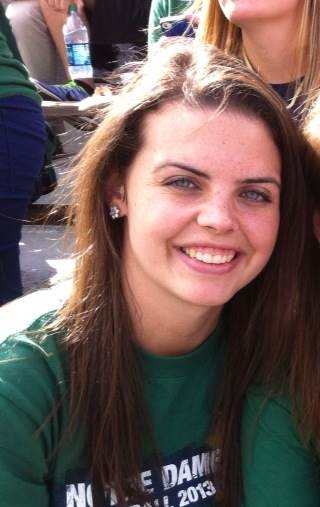 Hi! My name is Meghan Barnauskas! I am from Livonia, MI, and I will be graduating from Saint Mary's College in May with majors in Elementary Education and Math as well as a minor in Spanish. I originally chose to come to Saint Mary's because of the deep and enduring sense of community I felt when I first arrived on campus during Spring Day on Campus during my junior year of high school. My experience here has surpassed all of my expectations, and I am looking forward to welcoming each and every camper to what I consider to be my second home. My favorite movie is definitely The Sound of Music because my sisters and I would always sing and dance to the songs when we were little. This will be my third year as a counselor for the Fine Arts Camp and I couldn't be more excited! I am looking forward to meeting all of the campers, doing fun projects, spending my summer at Saint Mary's, and of course, performing in counselor follies!

Cassie Bogaert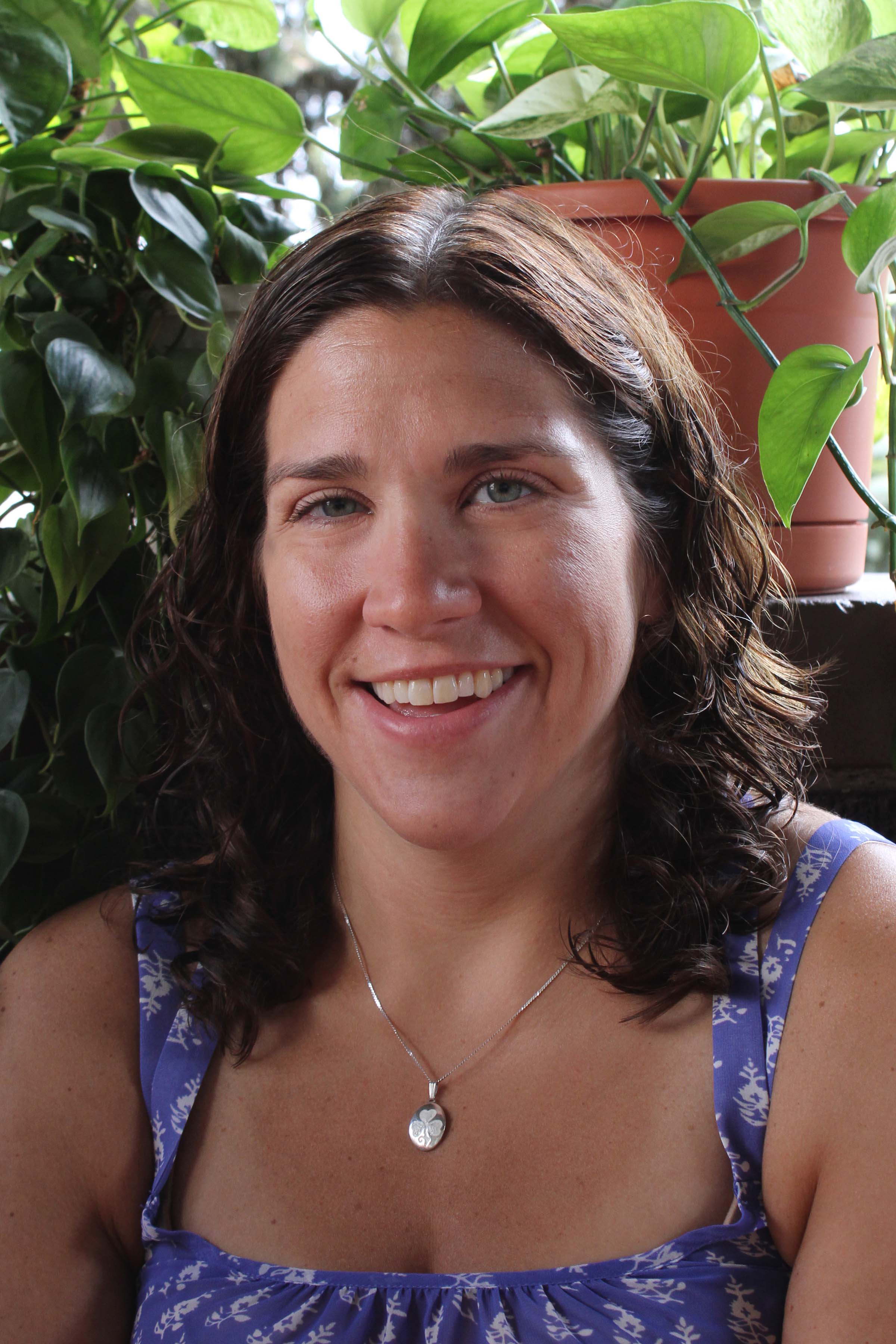 I am a junior at IPFW majoring in Business. Currently I play rugby for the Fort Wayne's Women's rugby team and have played the game for over 6 years. My favorite Disney movie is Tangled and my all-time favorite food is spaghetti. I'm a very outdoorsy person, so anything like camping, fishing, and bonfires are right up my alley. When I was in 5th grade I was a camper at Fine Arts Camp and came back every year. My favorite things about the camp were meeting new people from all over the United States, going to a play, and being able to stay a whole week in the dorm rooms. Now it's my turn to show campers how much this camp can not only be the greatest thing they will do all summer, but also to help them make the best memories to come back to year after year. This is my second year as a camp counselor and I had such an amazing time as a counselor.

Melissa Fitzpatrick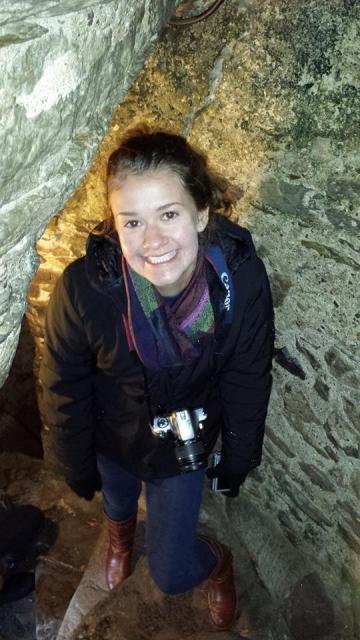 Hi! I am a Sophomore majoring in Communications from Mount Carroll, IL. I picked Saint Mary's College simply because I fell in love with it. When I first stepped foot onto the campus, I felt at home and it's so important to feel comfortable, safe and loved when you're in college--it is the official start into adult life. My favorite childhood movies are The Little Mermaid and The Parent Trap. I am looking forward to camp because it will be warm, fun and exciting! I cannot wait to meet and work with all the wonderful camp attendees.


Maureen Hutchinson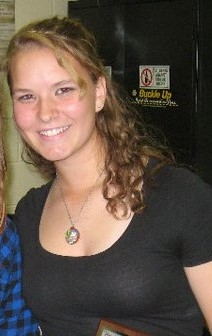 I am a rising Junior majoring in Accounting and minoring in Psychology. I am from Schaumburg, Illinois, which is a Northwest suburb of Chicago. I am a third generation legacy to Saint Mary's, but I fell in love with the school during my time at Fine Arts Camp when I was younger. I love how beautiful campus is, and the size of the school is perfect for me. I picked Saint Mary's because I knew it would offer me an environment that would allow me to get the most from my education. When I am not studying I really enjoy watching movies. Netflix is one of my favorite investments I've made in my life so far. I like all types of movies, but my favorite genre is Romantic Comedies. My all-time favorite movie from my childhood is The Land Before Time. My sister and I used to watch that movie every single day before we were old enough to start school. I am so excited to be a part of the Fine Arts Camp this summer. I am looking forward to watching the end of the week performances to see what the campers have been working so hard at. I hope that I can help make this year's camp experience special for all the campers, just like the counselors made my camp experience special for me.
Elizabeth Kenney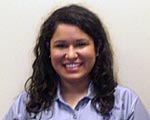 My name is Elizabeth Kenney. I am a rising senior at Saint Mary's College, majoring in English Writing with a double minor in Political Science and Business Administration. Although I have lived in several different cities, Livonia, Michigan is my home. I love country music, s'mores, Disney movies, and the Fourth of July! The SMC Fine Arts Camp is a family tradition for me. After watching my two older sisters attend the camp during their middle school years, when my turn came around, I eagerly packed my bags and headed to South Bend for the week. This will be my second summer as a counselor! I am excited to be a part of the Fine Arts Camp once again!

Grace Kumor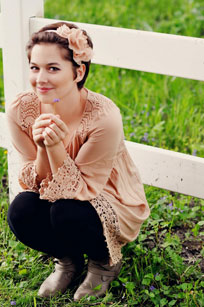 Hi all! I am a freshman majoring in biology and music. I come from Morris, IL. Being a second generation Belle, my mom definitely influenced my decision to attend Saint Mary's. However, I picked this wonderful school because I love the community. It truly feels like home here. My favorite childhood movie is most definitely Pocahontas. I am looking forward to the camps this summer to meet all the campers. I cannot wait to work together with everyone!


Katie Kyler

Bridget Long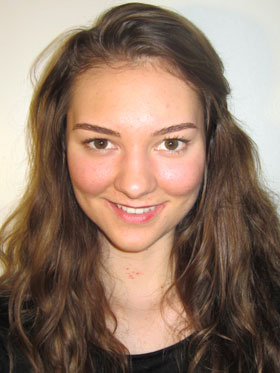 I'm from Downers Grove, Illinois, I am a rising senior majoring in Studio Art and French. I was familiar with Saint Mary's because my older sister did the fine arts camps here. When it was time for me to look into universities to attend, I decided that a women's college with a primary focus on liberal arts education would be a good fit for me. After I had been accepted and learned about the fantastic—and nationally accredited— fine arts program here, I knew that this was the place for me. I am so glad to be surrounded by a community of fine artists and intellectuals. Saint Mary's truly is a special place. My favorite childhood movie is My Neighbor Totoro. I am looking forward to meeting our campers! I hope to really get to know the participants over the course of the week, and to see what they create in class. I also hope to see them find inspiration in their surroundings and experiences, but most of all, I hope they have fun!
Sarah McKevitt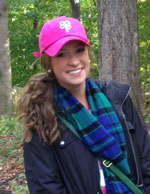 This was my first year at Saint Mary's and I am so excited to be a part of this awesome community. I am currently an intended Communicative Disorders Major with a Music Minor. Coming from Orland Park, IN, I picked Saint Mary's because of the many wonderful opportunities. I feel that I can grow both academically and personally here and I cannot wait to contribute to the experiences of young ladies' growth in the fine arts! Saint Mary's is an absolutely wonderful place and I can't wait to share the experience with all the campers and other counselors!

Katie Maierhofer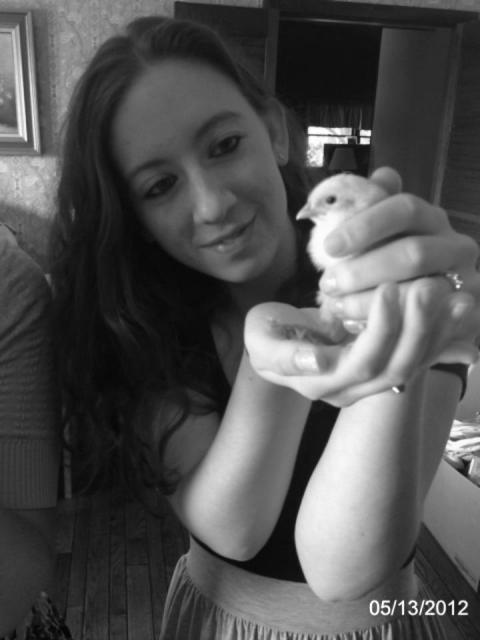 I am a rising senior here at Saint Mary's College majoring in Mathematics with minors in Secondary Education (to teach middle or high school math) and Intercultural Studies, and am from Seneca, IL, a small farm town about 2 hours from here. I chose Saint Mary's for my education because of the close, community feel and the gorgeous campus! Saint Mary's has really become my second home. My favorite childhood movie, though it changes every time I think about it, is probably The Little Mermaid. I wanted to be Ariel so badly when I was little and my room was Little Mermaid themed! I am looking forward to camp this summer because I get to meet new people, make new friends and memories, and have so much fun with the campers!

Andrea Swift

Hi! My name is Andrea Swift! I am a rising senior at Saint Mary's College. I am majoring in Communicative Sciences and Disorders with two minors in psychology and dance. I live in North Augusta, South Carolina. After I graduate, I plan to go to graduate school for audiology and to work with infants and pediatrics. Saint Mary's has been an amazing experience and it has given me so many opportunities that I could not have gotten at any other college. My two favorite childhood movies are The Lion King and The Little Mermaid. I can't wait for camp and I hope to make this a great summer with wonderful memories for campers and counselors alike!

Jana Zuniga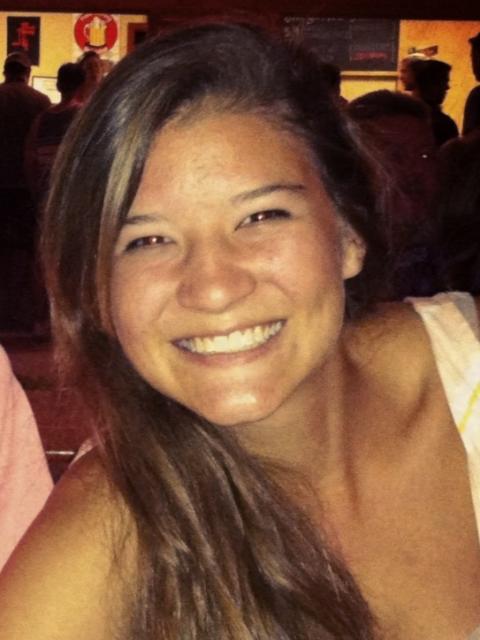 Coming from St. Louis, MO, I am a sophomore majoring in Elementary Education and ESL, (English as a Second Language). I chose Saint Mary's because I was confident it was a welcoming and supportive environment that could help me grow as a student and an as individual rooted in faith. My favorite childhood movie is definitely Mulan. I am excited to work with people who share the same passions as I do and to form friendships with the campers. I am sure this is going to be a wonderful summer and I can't wait to have some fun!