Summer Sports Camp - Tennis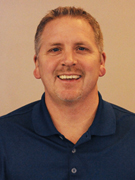 Tennis Camp Director
Dale Campbell

Helpful Links:
- Campus Map
Tennis Camp Frequently Asked Questions
Q: What skills will you learn?
A: We will work on forehands, backhands, volleys, overheads, serves, and other specialty shots such as approach shots, drop shots, and lobs. Depending on the camper's ability, we will work on other specialty shots and more advanced stroke production. Beginners will also learn scoring and be introduced to match play. Our more advanced campers will learn strategies and compete during the camp.
Q: What levels will be offered?
A: This camp is for campers entering 5th-10th grade at any skill level. Players will be grouped by ability and challenged according to their level.
Q: What type of tennis equipment will I need?
A: You will need light clothing in case of warm weather, tennis-specific shoes, (must be non-marking soles), and a racquet. If you tend to break strings, we suggest for you to bring a second racquet.
Q: Should I bring a water bottle?
A: We will supply you with a water bottle at registration. You may bring your own as well if you would like to.