Summer Sports Camp - Volleyball FAQs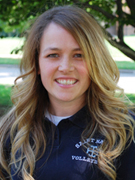 Volleyball Camp Director
Toni Elyea

Helpful Links:
- Campus Map
Volleyball Camp Frequently Asked Questions
Q: What week of camp should I send my child to? Beginner or Intermediate.
Beginner
Our beginner camp is for those with 0-2 years of school to club volleyball. They know the very basics of volleyball and have had typically no more than two years of coaching. This beginner camp is perfect for all newcomers to volleyball or players with minimal experience. Camp will focus on developing and improving the fundamental skills of the game including passing, setting, serving, hitting, and offensive and defensive systems.
Intermediate to Advanced
Our intermediate to advanced camp offers a higher level of training and increased individual playing time for athletes entering grades 5-10. Refining technique and exposure to the tactical aspects of the game is the key to this intense volleyball environment. This session is ideal for the volleyball player that has had 2-3+ years of middle school to high school and/or club experience. We expect players who attend this session to want to learn about volleyball systems and training. A positive attitude and good work ethic are a must in this environment!
Q: How are players divided during camp?
A: Players are initially divided by age and experience, and then by skill. The first camp session includes an evaluation. Our goal is to have players on the court where they can learn best and improve the most.
Q: Can I move to a different group?
A: We will try to evaluate as best we can, but we also want you to have a positive experience. If you are unhappy, please talk to any one of the staff coaches during camp time.
Q: Can I stay with my friend in the same group?
A: If there is someone that you want to be with during the whole week of camp, please let us know as soon as possible. After the initial evaluation, you may or may not be asked to move courts, based on our numbers, teaching styles, and the abilities of the players on each court. If it is more important to be together, the campers should talk with the staff during the day at camp when changes can be made.
Q: Can I stay with my friend in the residence hall overnight?
A: If there is someone or a group of girls that you would like to stay with overnight please notify the Special Events Department of this request on your registration form. If there is a larger group that wants to be together, please know that you may have to split the group in half, but still would be put next to one another in the residence hall. Our rooms hold 2-4 campers.