Bloom for Girls
Bloom for Girls Postponed to 2021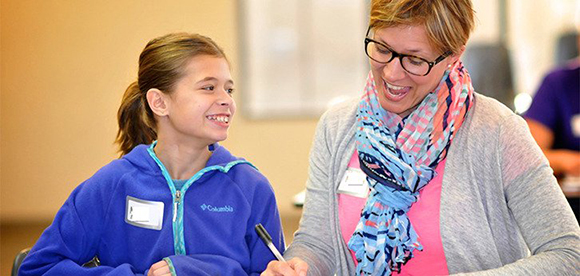 Bloom for Girls is an educational program that builds girls' self-awareness and self-esteem in a day of discovery, laughter, bonding, sharing, and learning.
Moms and daughters are invited to join a fun and constructive conversation about the challenges girls face today created by digital culture, mass media, and bullying.
The workshop is led by Molly Bell '97 and Catherine Fleming, Esq. as they delve deep into tough topics with presentations, discussion, movement, and creative activities.
Camp Update
Unfortunately, due to COVID-19 Bloom for Girls has been cancelled. While this was not an easy decision for us to make, we make this decision to support the safety and wellness of our campers, staff members, and the Saint Mary's Community.