Startup Moxie Bootcamp
Entrepreneurs in Action!
Partnered with RISE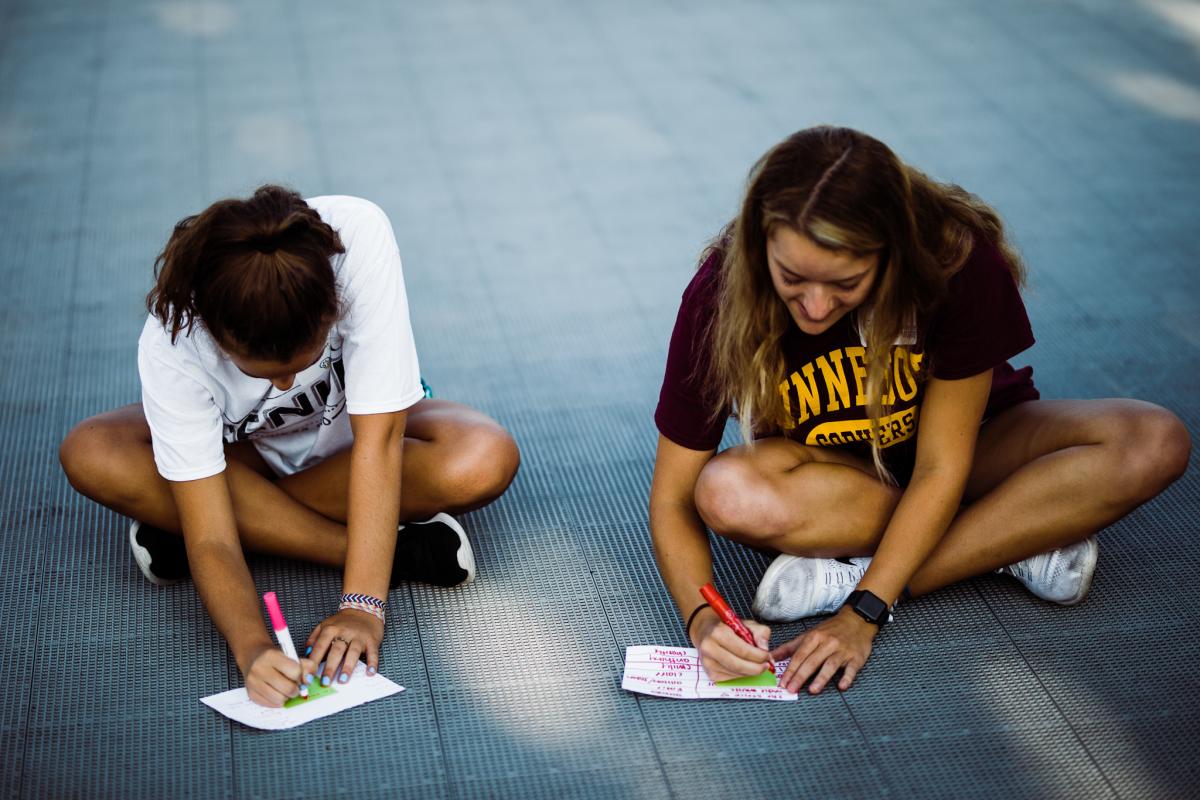 Startup Moxie Bootcamp is an innovation and entrepreneurship summer camp that guides young women to become critical thinkers in a fun and engaging way. Campers will have the opportunity to brainstorm ideas, take risks, manage the results, and learn from the outcomes while experiencing campus life.
The program provides a blueprint for developing a startup or idea. Campers train in entrepreneurship basics such as design thinking, emotional intelligence, and entrepreneurial thought and action, which gives campers the tools necessary to learn what it takes to bring an idea to life. Campers also learn the foundations of professionalism and networking through interacting and collaborating with local CEOs, entrepreneurs, and subject matter experts.
Using all of the skills they learn on and off campus, campers conclude camp with a pitch presentation that they share with family and friends at our startup showcase.
Our bootcamp is tailored with our campers in mind. Upon registration, campers are asked about what specific areas and concepts interest them. Then based on these answers, we structure our camp activities so that campers receive the specific instruction and resources needed to get them started on their entrepreneurial journey.
Join us for overnight camp!
Dates: July 26–31
Ages: Girls entering grades 8–12
Deadline: June 12
Camp Cost: $615*
*Save $50 when you register by April 30!
Questions?
We know how important choosing a summer camp is for you and your daughter. Because of this we are happy to answer any questions that you have! You can also find general camp information below.
Call: (574) 284-4778
Email: camps@saintmarys.edu
Meet Our Faculty
Startup Moxie Bootcamp Director

Hello, Startup Moxie Bootcampers! My name is Meghan Barnauskas, and I am thrilled to be returning as the director for camps this year! This is my third summer as the director and ninth working for camp. Having worked as a counselor, the creative writing instructor, the night supervisor, and the director, I can say that Saint Mary's Summer Camps are the best place to spend your summer! I graduated from Saint Mary's College in 2014 with majors in elementary education as well as a minor in Spanish, and I also earned a master's degree in mathematics education from Ball State University in 2019. I currently live in Livonia, Michigan, and I love my job teaching seventh and eighth grade math! I cannot wait for the summer to arrive and to meet you all in July!
Startup Moxie Bootcamp Instructor

Iris Hammel is the founder and Executive Director of Rise. As a creative problem solver and lifelong learner with a passion for helping others to unleash their potential through connecting people, resources and ideas, Iris has spent her career focusing on education, entrepreneurship and community economic development. Iris is dedicated to inspiring the next generation of leaders to make a lasting impact in the South Bend-Elkhart Region and the State of Indiana.
Iris' entrepreneurship experience includes co-founding Connected Classrooms and TeachMe3d.org in addition to starting the non-profit RISE which runs entrepreneurship and career exploration programs for highschool and colleges. To help drive regional innovation, Iris serves on the Executive Committee for the Regional Entrepreneurship Board for Startup South Bend-Elkhart. Iris is also the Executive Director for Idea Week 2020.
Startup Moxie Bootcamp Instructor
Lara Brian is the Startup Moxie program director at RISE. A jack-of-all-trades, Lara has professional experience in scientific research, communication and outreach, media, change and project management, and analytics. Originally from New Zealand, Lara spent seven years at The New Zealand Institute for Plant & Food Research as a plant molecular biologist and intrapreneur - bringing several in-house innovations to fruition in addition to publishing scientific findings. Lara focused her passion of innovation and bringing ideas to life by pursuing an MBA from Ohio University and gained hands-on experience at the University's Center for Entrepreneurship. Lara hopes to instill her training of the experimental/ design process (be curious, question everything, assume nothing) to help students develop an entrepreneurial mindset so they can better adapt and overcome the challenges of this ever-changing world.