Saint Mary's Summer Academy 2014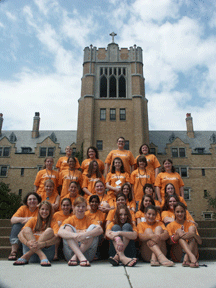 Week One - July 6-11 Forensic Science
Week Two - July 13-18 Theatre
Week Three - July 20-25 Studio Art: Superhero

(for young women entering grades 8-12)
Saint Mary's Summer Academy is a residential camp designed to introduce campers to the academic experience and thrill of college life.

These camps are designed for motivated students who are interested in academic studies, cultural pursuits, and an experiential immersion in a specific academic discipline. Three weeks of in-depth study and field trips are offered.
Limited need-based scholarships are available. Scholarships do not exceed $250 per camper. Deadline is April 1st.
---

Camp Staff
Instructors
Forensic Science: Douglas Culp, Lynn Kasznia

Douglas Culp
Bachelor of Arts - Cornerstone University (Grand Rapids, Mich.)
Master of Science in Education - Indiana University (South Bend, Ind.)
Douglas is currently the principal and secondary science teacher at First Baptist Christian School in Mishawaka, Ind. This is Mr. Culp's nineth summer teaching in the Saint Mary's Summer Academy. His wife works in a local pharmacy, and both his son and daughter are in college.

Lynn Kasznia
Theatre: Katie Sullivan
Theatre Assistants: Joy Viceroy, Eva Cavadini

Katie Sullivan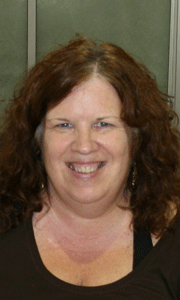 Katie is an associate professor of theatre at Saint Mary's and is in her 21st year teaching at the College. Holding an M.F.A. in Acting, Katie teaches all sorts of acting classes for the theatre program and is never happier at work than when squirreled away in the basement of Regina teaching Intro to Acting, Voice and Movement, Improvisation, Characterization, Styles or Viewpoints to both beginning or advanced college actors. Additionally, she directs a main stage production each year and is particularly drawn to contemporary American playwrights who write about social and/or psychological issues which involve people deeply. Rabbit Hole provides exciting opportunities to work with a small cast on ensemble building and moment-to-moment truthful acting between conflicted characters-- a continuation of what we learn and practice during the day in the studio.

Joy Viceroy, Theatre Assistant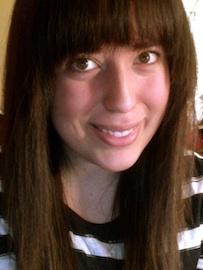 Joy Viceroy is a 2013 graduate of Saint Mary's College, where she earned B.A.'s in Theatre and Music with a minor in French. This is her second summer assisting with the Summer Academy. During her time at Saint Mary's, she appeared in numerous departmental, community, international, and student-run productions, some of which include The Imaginary Invalid, Into the Woods, Wit, The Old Maid and the Thief, Camelot, and Dingues!. For her most recent role in The Secret Garden, Joy was nominated for an Irene Ryan Acting Scholarship. She also has extensive experience as a sound designer, with credits including Eurydice, The Secret Garden, Vincent, Rabbit Hole, and A Party to Murder. Joy's master class performances include monologues for Glenn Close and Sigourney Weaver. Although accepted to several prestigious M.A. and M.F.A. programs, Joy has decided to first take time off to work for the House of Brigid, Inc. in Ireland, where she will serve the Irish Catholic Church in a variety of liturgical music and outreach positions.

Eva Cavadini
Studio Art: Molly White, Chelsea Young

Molly White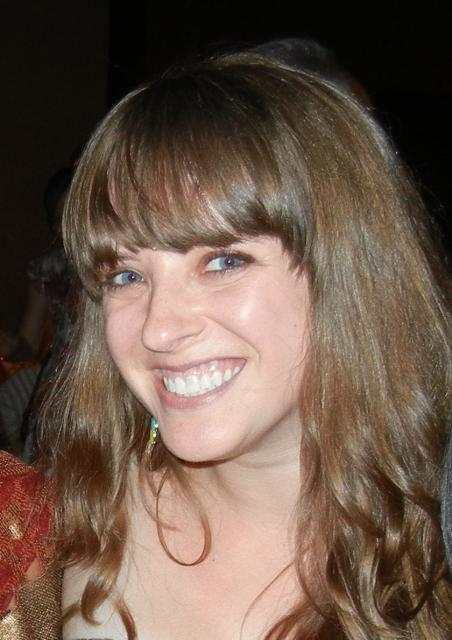 This is Molly's first year as an art instructor for Summer Academy, but she's worked at Saint Mary's Fine Arts Camp for seven years, including the past two as an art instructor. Molly was also a camper at Fine Arts Camp for four years. She graduated from Saint Mary's in 2007 with my B.F.A. and she currently works at the Indianapolis Museum of Art in development.


Chelsea Young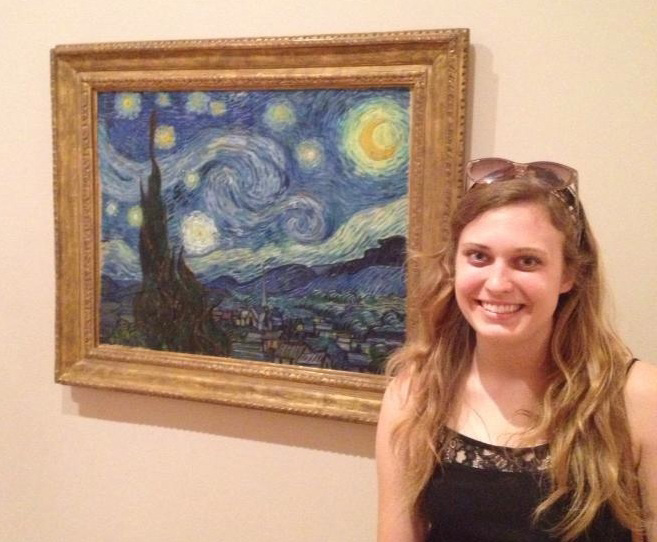 Chelsea is a 2013 graduate of Saint Mary's College, where she majored in Studio Art and minored in Italian. During her undergraduate years, Chelsea was able to study abroad in Rome, worked in many different capacities and departments around campus, and had multiple exhibitions of her artwork. In her senior year, Chelsea turned a bad habit of watching cat videos on YouTube into the basis of her senior thesis about internet cat culture. Currently, Chelsea lives and works in Ann Arbor, Michigan. WHen she is not working as a painting instructor, she loves to read, make art, and devour all the interesting things that she can find on the internet. In the fall, Chelsea will be a candidate for a Master of Fine Arts degree at Michigan State University.
---
Counselors
Devon Sanford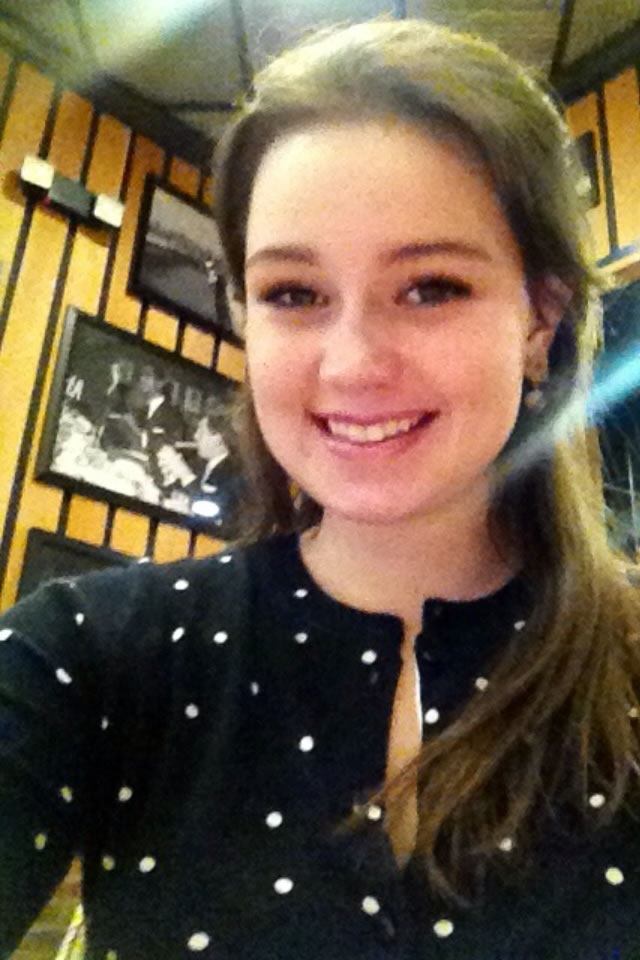 Hi! My name is Devon Sanford. I am a rising sophomore at Saint Mary's College majoring in Elementary Education and Music with a minor in Math. My hometown is Siesta Key, Florida. My Saint Mary's experience has definitely been worth the distance from home and family. I am very excited to be part of the Summer Academy camp. Who doesn't love a mystery, the theatre, and talented artists? When I'm not attending class my favorite pastimes are classical piano and figure skating. My favorite Disney movies are Beauty and the Beast and Finding Nemo. See you in July!

Carrie Dubeau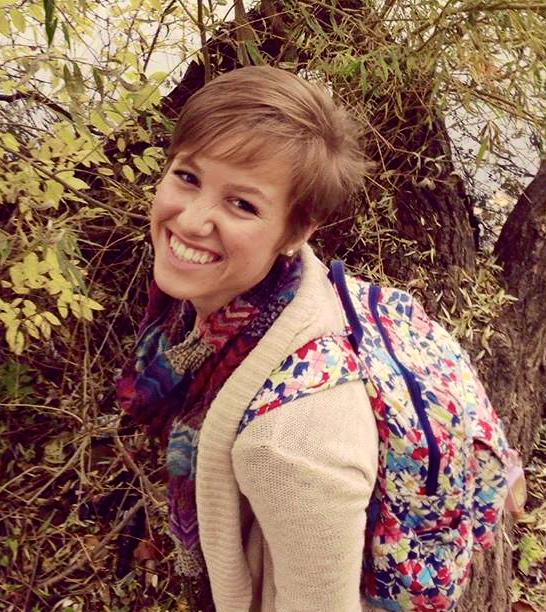 Hi! My name is Carrie Dubeau, and I am a member of the Class of 2016, currently finishing my sophomore year here at Saint Mary's. I am so excited to have the opportunity to be a counselor with Summer Academy this year, I know there are amazing experiences to be had! I am a Biology major with a minor in Studio Art, and I absolutely love every aspect of these subjects. My hometown is Ladera Ranch, California...a small city in Southern California. I chose to come all the way to Saint Mary's because the community atmosphere that is on campus is unlike any other, and I knew that being surrounded by amazing faculty and fellow women would allow me to grow as an individual! My favorite movie from when I was a child is Disney's The Little Mermaid - You just can't beat singing and dancing to that fun music! I am so looking forward to getting to know the campers that will attend Summer Academy this summer, as we will forge many new memories together.