Faith in Action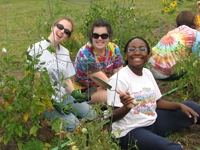 Campus Ministry collaborates with the Office for Civic and Social Engagement (OCSE) to provide students opportunities to volunteer in the community and participate in service learning experiences. OCSE also is a resource for many of the post graduate service opportunities.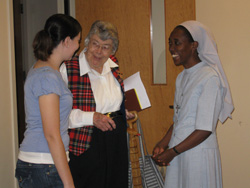 For those students who are interested in serving in the Church or discerning a vocation in pastoral ministry, Campus Ministry, in collaboration with Religious Studies Department, offers a strong Lay Ministry Program. Candidates engage in many different practices on campus and in the surrounding parish communities.
Interested in earning an extra credit? Check out "Church in the City."