Research Opportunities
On Campus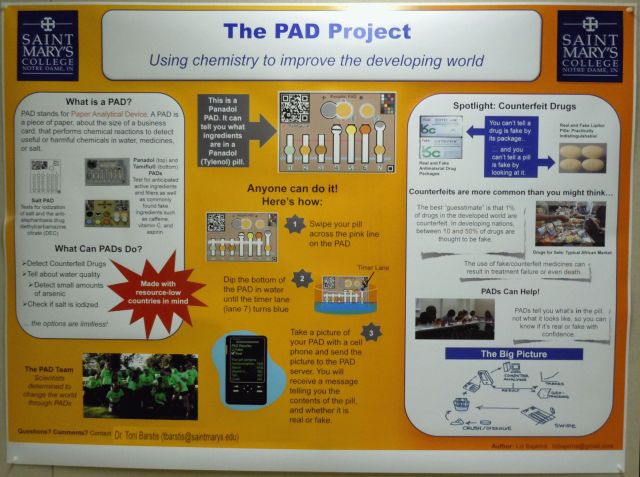 Saint Mary's offers opportunities for research on the home campus, both during the academic year and summer. Some funding is available to support students during the summer. Interested enrolled students discuss opportunities with faculty members to arrange collaborations on research of mutual interest.
Click here for more information on The PADs Project.
Click here for information on research in bioinorganic chemistry at Saint Mary's.
Click here for another view of student-faculty research collaborations at Saint Mary's.
Other Summer Research Opportunities
The National Science Foundation supports Research Opportunities for Undergraduates (REU) programs at many major research universities. These programs provide oppportunities for students from undergraduate colleges to participate in summer research experiences on a university campus, supported by stipends paid by the NSF. You can find a complete updated list of these at the Research Experience for Undergraduate (REU) Program Home Page.
The American Chemical Society has a listing of research Internship Opportunities on their Experiential Programs in Chemistry webpage or their Undergraduate Chemistry Research Opportunities webpage.
Another site to check out is the CIRRUS web page of summer research positions.