Commencement 2022: Speaker and Honorary Degree Recipients
Commencement Speaker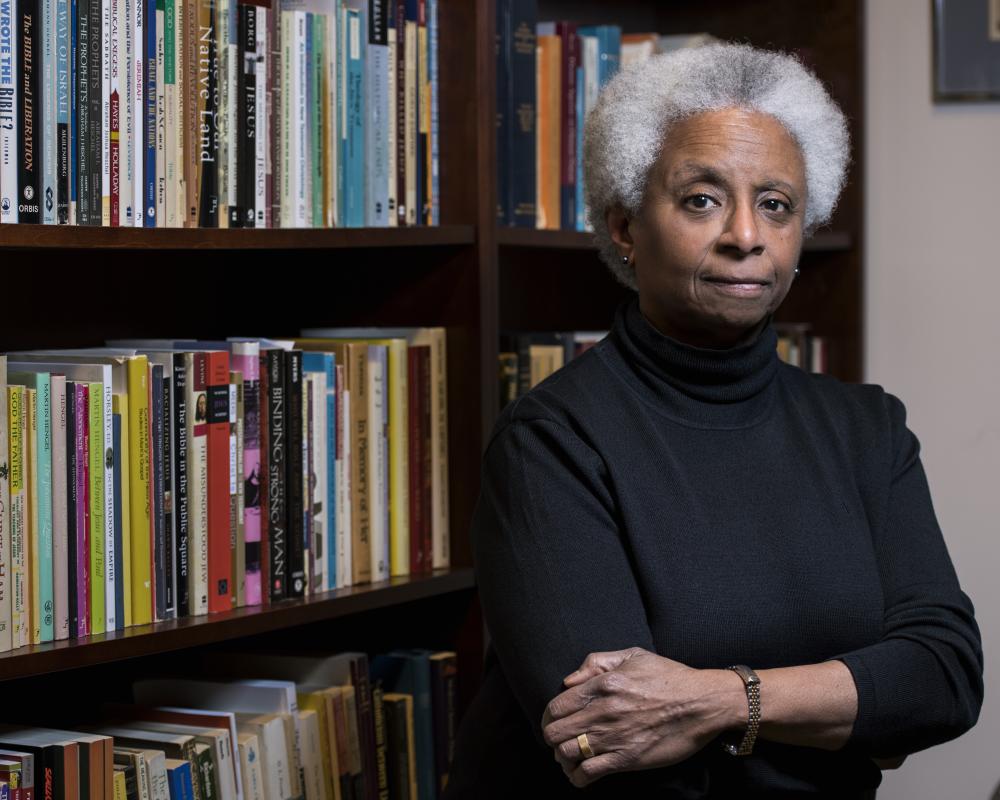 M. Shawn Copeland, Ph.D. will deliver the Commencement address to the Class of 2022. Copeland is professor emerita of systematic theology in the Department of Theology and the program in African and African Diaspora Studies at Boston College. She also serves as Theologian-in-Residence at Saint Katharine Drexel Parish in Boston. Copeland taught theology at St. Norbert College, Yale University Divinity School, and Marquette University. She was a summer contributor to the Institute of Black Catholic Studies at Xavier University.
The first African American and first African American woman to serve as president of the Catholic Theological Society of America, Copeland led the professional association for more than 1,000 Catholic theologians in the United States and Canada. Her areas of research include theological anthropology, discipleship, political theology, prophecy, and African American religious experience and culture. An award-winning author, she has written and/or co-edited eight books and 135 articles, book chapters, and reviews; she is also a sought-after international speaker. The Association of Catholic Colleges and Universities recognized Copeland in 2021 with the Monika Hellwig Award for outstanding contributions to Catholic intellectual life. In 2018, the Catholic Theological Society of America awarded her their highest honor for theological achievement, the John Courtney Murray Award.
The Saint Mary's community has benefited from her intellectual work on several occasions, including her visit as the 2007 Madeleva Lecturer. Considered "one of the most influential, creative, and faithful Catholic theologians of our time," she leaves a remarkable influence on generations of theologians.
Honorary Degree Recipients

Our keynote speaker, M. Shawn Copeland, will be one of two honorary degree recipients at Commencement. Saint Mary's will also recognize Mary L. Burke '85.
Burke graduated from Saint Mary's College in 1985 and later earned an MBA from the University of Chicago Booth School of Business. Burke's connections to Saint Mary's are deep: her mother, aunt, sister and several cousins are all alumnae. Her strong bonds and profound love for this institution and for a Holy Cross education has made Burke one of the College's strongest advocates and most faithful servants.
She has supported Saint Mary's on numerous levels, from her involvement with alumnae clubs and multiple boards—including the Belles Varsity Club, and the Mother Pauline Society—culminating with her 16 years on the Board of Trustees. During that time, Burke served as Chair for nine years and Chair Emerita for two. She was also a tri-chair of the College's record-breaking "Faith Always, Action Now" capital campaign. For her exemplary contributions to her alma mater, the Board awarded her the prestigious Moreau Medal. She later received the President's Medal in 2016 and was honored by the Alumnae Association in 2020 with the Distinguished Alumna Award. Burke is a notable investment banker in Chicago and is partner and owner of Lakeshore Food Advisors.
In addition to her devotion to Saint Mary's, Burke also serves on the Board of Trustees for the Shedd Aquarium, The Morton Arboretum, National Catholic Reporter, and is a member of The Chicago Network, an organization of Chicago's most influential women leaders.
President's Medal Recipient

In special recognition, President Conboy will present this year's President's Medal to Kathryn Schneider. The President's Medal is presented rarely and exclusively to those who have offered exceptional contributions to the life of the College and society.
Schneider has been a friend and partner with Saint Mary's College for more than 30 years. As executive director of St. Margaret's House in South Bend—a day center that welcomes women and children who live in poverty—Schneider has been a role model to all of us in her extraordinary service. For decades, St. Margaret's House and the College have enjoyed a strong partnership, with students, faculty, and staff volunteering countless hours at the day center.
Our students have witnessed how, under Schneider's leadership, women and children are more than clients: they become members of a supportive community that focuses on their strengths rather than their challenges. Schneider's commitment to social justice and her work to advance opportunities for women have influenced generations of Saint Mary's students to be positive change-makers in society. In addition to collaborating with various departments at the College, Schneider has also worked with the Sisters of the Holy Cross. She has been a leader in the South Bend community to actively address issues of poverty. She was a founding board member of both St. Joseph County Bridges Out of Poverty and Stone Soup Community.
Schneider earned both a bachelor of arts and a master of divinity degree from the University of Notre Dame.