Commencement Events
  WEDNESDAY, MARCH 27, 2019

Graduation Fair
Time: 11:00 am to 5:00 pm
Location: Rice Commons, Student Center
  SUNDAY, MAY 5, 2019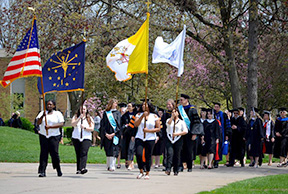 Honors Convocation
Time: 2:00 pm
Location: O'Laughlin Auditorium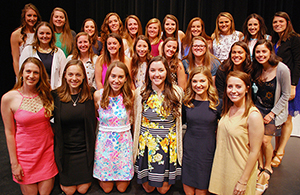 Senior Student-Athlete Reception
Time: 4:30 pm
Location: Little Theatre, Moreau Center for the Arts
 
  MONDAY, MAY 6, 2019
Deadline to purchase ADVANCE tickets for "Family Brunch – Saturday, May 18"
The Family Brunch precedes the Commencement ceremony and is held from 8:30 to 11:30 am on Saturday, May 18 at Noble Family Dining Hall. To order tickets in advance, please complete our online Commencement Brunch Form.
Menu features: homemade pastries and baked goods; asssorted breads; fresh fruit; vegetarian quiche; cage-free scrambled eggs with cheese; French toast with toppings; country hash browns; glazed ham carving station; and a coffee station.
  MONDAY, MAY 13, 2019
Alumnae Association Champagne Brunch
Time: 11:30 am
Location: Noble Family Dining Hall, Student Center
One of Saint Mary's finest traditions, this event heralds the entry of the Class of 2019 into the Alumnae Association.
There is no charge for graduates, but tickets must be picked up in advance.
Parents and guests may purchase tickets for the Champagne Brunch.
Call 574-284-4578 or email alumnae@saintmarys.edu for more information.
  THURSDAY, MAY 16, 2019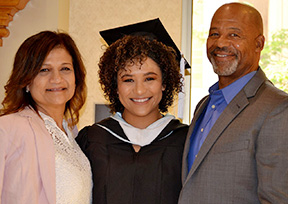 Multi-Ethnic Commencement Celebration
Time: 5:00 pm
Location: Rice Commons, Student Center
This is an invitation-only event.
  FRIDAY, MAY 17, 2019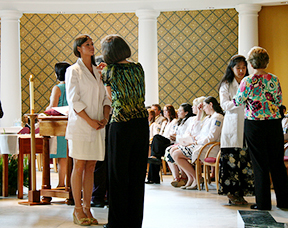 Nurses Pinning Ceremony
Time: 1:00 pm
Location: Church of Our Lady of Loretto
Reception to follow in Reinbeaux Lounge, Le Mans Hall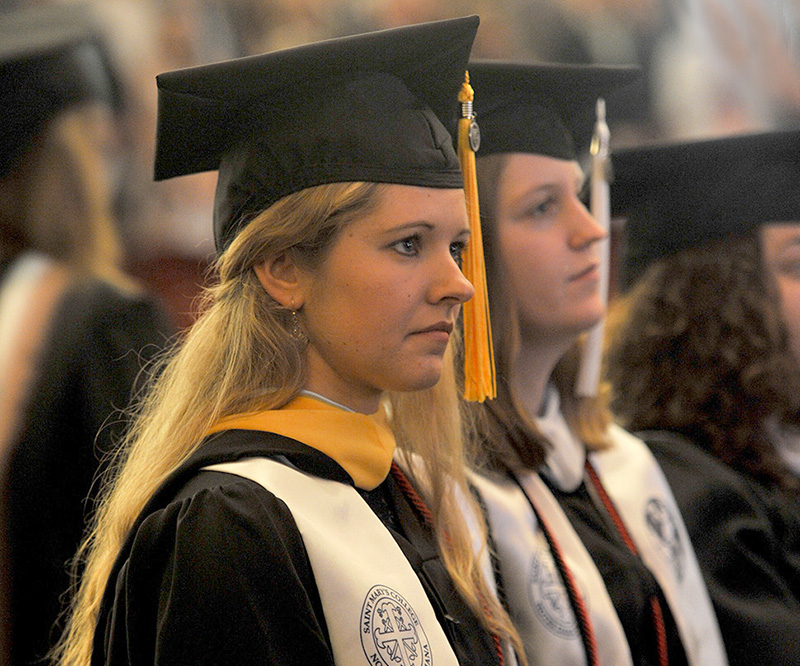 Baccalaureate Liturgy
Time: 4:00 pm
Location: O'Laughlin Auditorium, Moreau Center for the Arts
Graduates line up at 3:45 pm
Instructions for Baccalaureate Liturgy
  SATURDAY, MAY 18, 2019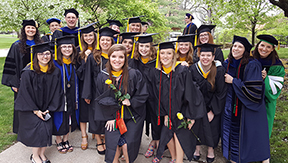 Graduation Brunch
Time: 8:30 to 11:30 am
Location: Noble Family Dining Hall, Student Center
Graduates will be admitted with their IDs. Tickets for family and guests may be purchased in advance by May 6th by completing our online Commencement Brunch Form or can be purchased at the door based on availability.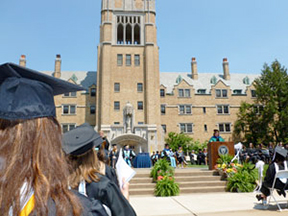 Commencement Ceremony
Time: 11:00 am Graduates Assemble; 12:00 pm Ceremony Begins
Location: Outdoor Courtyard, Le Mans Hall
Rain Location: Angela Athletic & Wellness Complex
( tickets required )
Instructions for Commencement (both outdoors and rain location)
Mass
Time: 4:00 p.m.
Location: Regina Chapel
  SUNDAY, MAY 19, 2019
Mass
Times: 9:45 am and 11:15 am
Location: Church of Our Lady of Loretto