Exceptional Seniors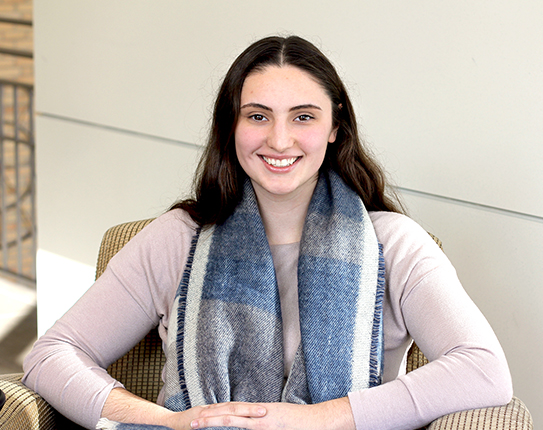 One senior was selected as a Governor Bob Orr Indiana Entrepreneurial Fellow: 
Gabi Weldy '18, a double major in communication studies and philosophy with minors in film and theatre production. As part of the Governor Bob Orr Indiana Entrepreneurial Fellowship, Gabi will participate in a rigorous, two-year career development program that provides her with full-time, challenging work in the tech and business world, a competitive salary, career mentorship, and an exceptional peer network of Orr Fellows. She has accepted an offer with TMap, a tech startup based in Indianapolis.
During her time at Saint Mary's, Gabi indulged her voracious curiosity and love of learning through a variety of academic and creative outlets. She pursued two majors and two minors, which diversified her skillset and equipped her with excellent organization and time management skills. Furthermore, she put her film and theater production skills to use both on campus, as a stage manager in campus productions such as Chicago, and off, as an intern at the South Bend Civic Theater and WNIT Public Television. In addition to this heavy load, Gabi also found time to work at the campus scene shop, building sets for campus productions, and to generously give her time as a teaching assistant in the philosophy department and a peer mentor to younger Belles.
The Orr Fellowship, established in 2001, provides a unique opportunity to graduates of Indiana and Ohio colleges and universities to jumpstart their careers with a two-year fellowship. Fellows work for Indianapolis-based host companies, receive executive-level mentorship, and build professional and peer networks.
---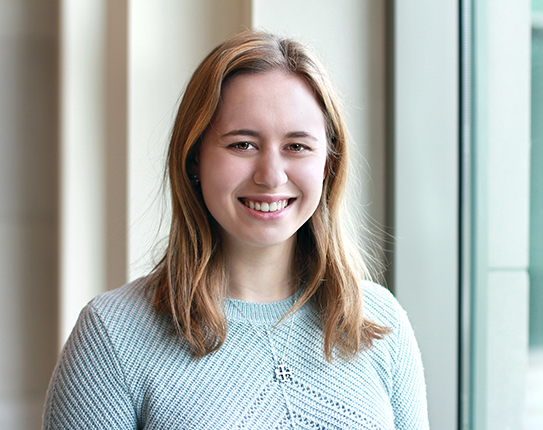 The Saint Mary's College Alumnae Association is proud to announce the recipient of this year's Outstanding Senior Award is Melissa Henry '18. She will be honored at the Alumnae Association Champagne Brunch on Monday, May 14 as part of Senior Week festivities leading up to Commencement on Saturday, May 19.
Tradition dictates that the recipient of this award be someone who carries out the beliefs of her faith in daily living and is distinguished by scholarship, leadership, and outstanding dedication to Saint Mary's—as demonstrated through participation in both curricular and extracurricular activities.
Melissa is one of the five class of 2018 co-valedictorians and also the co-president of the National Student Speech Language Hearing Association (NSSLHA). During her four years, she served as a leader with Circle K, volunteered both on and off campus, and worked two years as a resident advisor.
The community Henry has experienced at Saint Mary's has inspired her to give back. "As I look toward graduation, I am uncertain of what my future holds yet I am completely certain that the Saint Mary's College community will always be within reach," Henry reflected. "I never imagined how transformative Saint Mary's could be for a shy young woman lacking confidence to speak up in the classroom."