Our 2021 Valedictorians
Saint Mary's College has named three valedictorians for the Class of 2021. The College's 174th Commencement will take place at noon on Saturday, May 22, on Le Mans Green.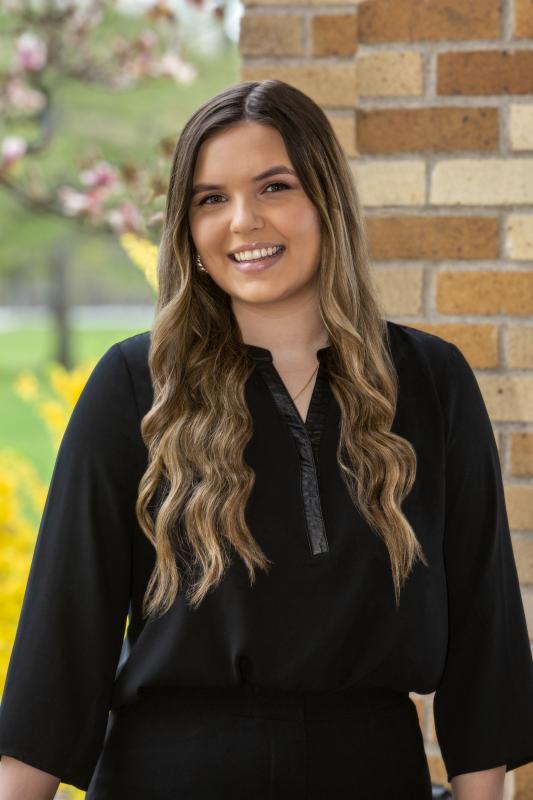 Kelly Harris of Bloomington-Normal, Illinois, will graduate with a bachelor of business administration with concentrations in finance and management. During her time at Saint Mary's, Harris participated in Belles For Life where she represented Saint Mary's at the March For Life in Washington, D.C. She also led a small group for Fiat, a student club devoted to the virtues and example of our patroness, Mary. Harris held a position as a resident assistant for three years which gave her the opportunity to serve more than 125 of her peers in Regina Hall, Le Mans Hall, and Opus Hall. However, Harris's greatest accomplishment of her college career are the life-changing relationships she formed with her friends and fellow Belles. It was through these relationships and service to her community where Harris discovered a passion for serving the college-aged population.Following graduation, Harris will serve as a missionary for the Fellowship of Catholic University Students on a college campus in the United States. In this role, Kelly hopes to spread the message of the Gospel and form disciples through friendship and community.
---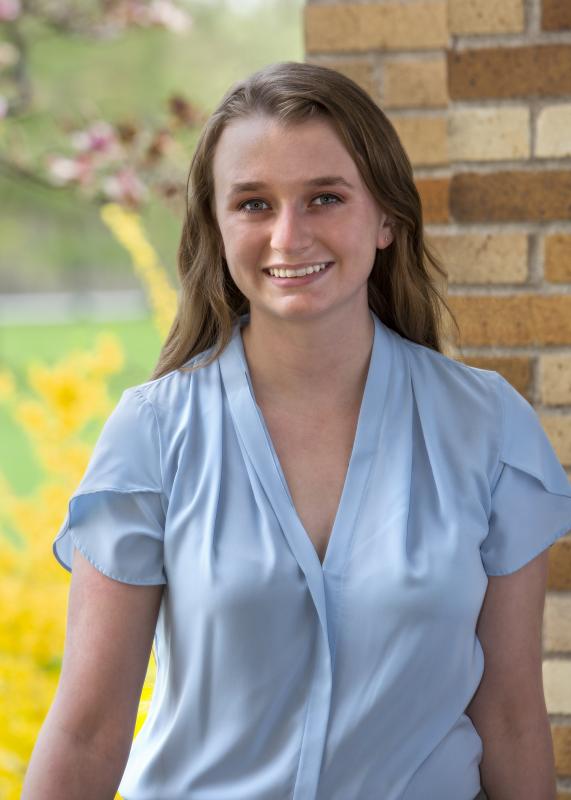 Katie Jackson of Tucson, Arizona, is graduating with a bachelor of arts in speech language pathology and has minors in gerontology and social work. While at Saint Mary's College, Katie was involved with various clubs and research groups. She was the president of the Saint Mary's gerontology club, the college's chapter of the National Student Speech Language and Hearing Association, as well as the co-president of BeeND, a club focused on educating the tri-campus community on the ecological impact of bees. She was a member of the Cerebellas, a research group within the department of speech language pathology and helped to create a research poster titled:  Concussion-Like Symptoms Reported in Female Collegiate Non-Concussed Non-Athletes Analyzed by Major, which was published in the Archives of Physical Medicine and Rehabilitation. She is currently a research assistant for a multidisciplinary research effort between the speech language pathology and social work departments of Saint Mary's college, which is looking into the impact of dysphagia and communication losses on ALS and Parkinson's caregivers' quality of life and religious coping. She plans to go on to graduate school in the fall of 2021, where she will continue to study speech language pathology to receive her masters and clinical licensure. She hopes to have a career as a speech language pathologist working with older adult populations and end of life care.
---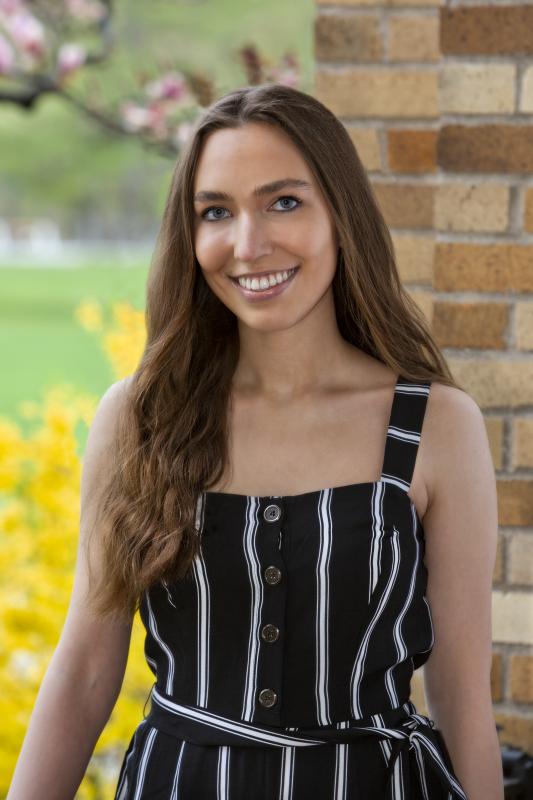 Stefanie Winnicki of New Carlisle, Indiana, is receiving her bachelor of arts in global studies with a concentration in anthropology from Saint Mary's College along with a minor in Mandarin Chinese from the University of Notre Dame. Stefanie's ultimate passion is learning foreign languages and it is her goal that her life's work will involve an ability to serve others through shared communication and intercultural competence. During her time at Saint Mary's, Stefanie has studied Arabic, Spanish, and Italian, and Mandarin Chinese at Notre Dame. Throughout her senior year, Stefanie served as the teaching assistant for the Introductory Arabic class at Saint Mary's and was also the school's Spanish Club president. After graduation, Stefanie hopes to utilize her global studies and language skills in a career devoted to international service through diplomacy and education. One of Stefanie's favorite quotes comes from Nelson Mandela, who once said, "If you talk to a man in a language he understands, that goes to his head. If you talk to him in his language, that goes to his heart." This is the motivational foundation for what Stefanie hopes to accomplish in the future through international dialogue and mutual understanding.