2021 Outstanding Senior Award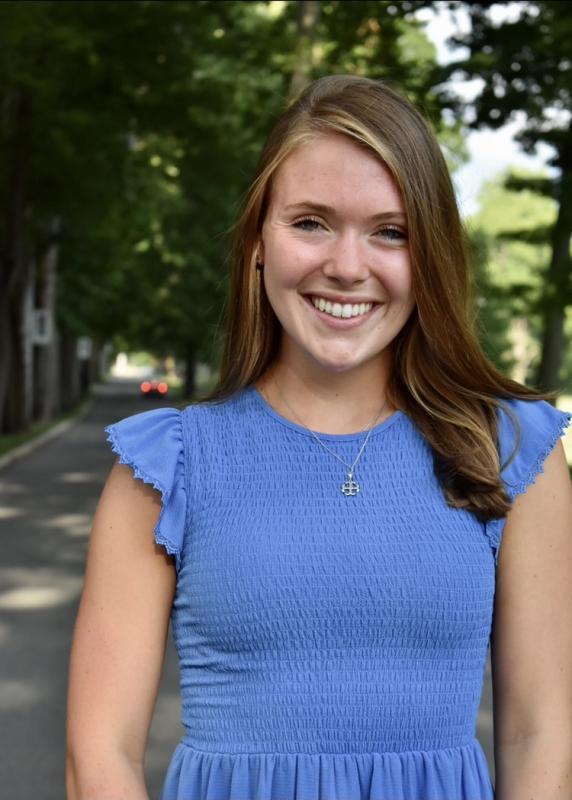 The Outstanding Senior Award is presented by the Alumnae Association Board of Directors to a member of the senior class who has demonstrated outstanding devotion to Saint Mary's College. 
The recipient of the Outstanding Senior Award exemplifies the spirit and values of her school and is distinguished by scholarship, leadership, and outstanding dedication to Saint Mary's through participation in both curricular and extracurricular activities. As the valedictorian represents the mind, and the Lumen Christi recipient reflects the soul, the Outstanding Senior embodies the heart of Saint Mary's. 
The 2021 Alumnae Association Outstanding Senior is Addie Bobosky.
Graduating with a major in business administration, and a concentration in business management and marketing, Addie has taken every opportunity she could to grow as a person, athlete, teammate, and leader. She joined the cross country team during her junior year, shining her first year as a runner for the Belles. Despite her newness to the program, she took first years under her wing, embraced the desired team culture, and elevated everyone around her.
One of Addie's nominators, Jackie Bauters '04, cross country coach at Saint Mary's, said of her: "Addie Bobosky is one strong woman. She is passionate, resilient, and constantly striving to improve. She is someone who always finds a way to achieve a goal while also lifting up those around her. When I first met Addie my initial thoughts were, 'Wow, this woman has her stuff together, and, I want her on this team!' When she joined us for our limited spring practices, I felt like Addie had been part of the team forever. She is approachable, warm, eager to learn, fun to be around, and a hard worker." 
Addie comes from a tight knit, faith-led family and lives a family motto every day: God always has a plan and I just have to trust in the plan. It's clear that Addie's faith guides her actions. This embodies the heart of Saint Mary's. 
Arriving at Saint Mary's as a Presidential Scholar and earning a Moreau scholarship, Addie showed extraordinary leadership as the Sophia Oversight Chair, within the Student Government Association. She became a voice for the student body to refine the Sophia Program. She co-founded and led the Future Leaders of Saint Mary's Club as president, creating opportunities for networking between students, alumnae, and other professionals.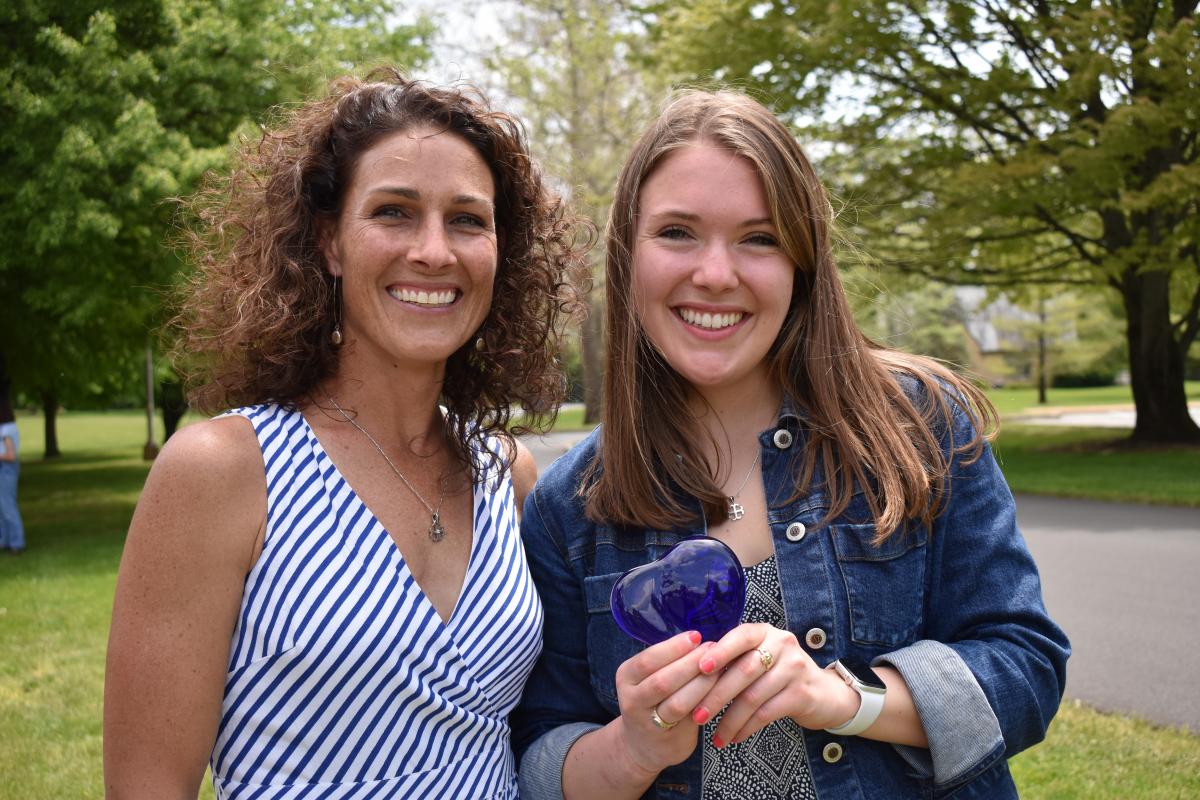 One of the biggest achievements during her Saint Mary's career was her role in the Truth Initiative, a nationwide health program which ultimately led to an approved policy with the Board of Trustees for Saint Mary's to go 100% tobacco and smoke free. 
Addie uses her faith as a guide in how she assists others, does her work, engages in competition and interacts with others. She is an excellent communicator, in both receiving and delivering messages, and represents herself and others respectfully and responsibly as a result. Undoubtedly, whatever team Addie is a part of is one that will find success. 
The Alumnae Association Board of Directors proudly honors Addie Bobosky as Saint Mary's Outstanding Senior of 2021.