Class Valedictorian
2016 Class Valedictorians
Three seniors shared the title of valedictorian of the Class of 2016. Each earned a perfect 4.0 grade point average over the course of their college careers.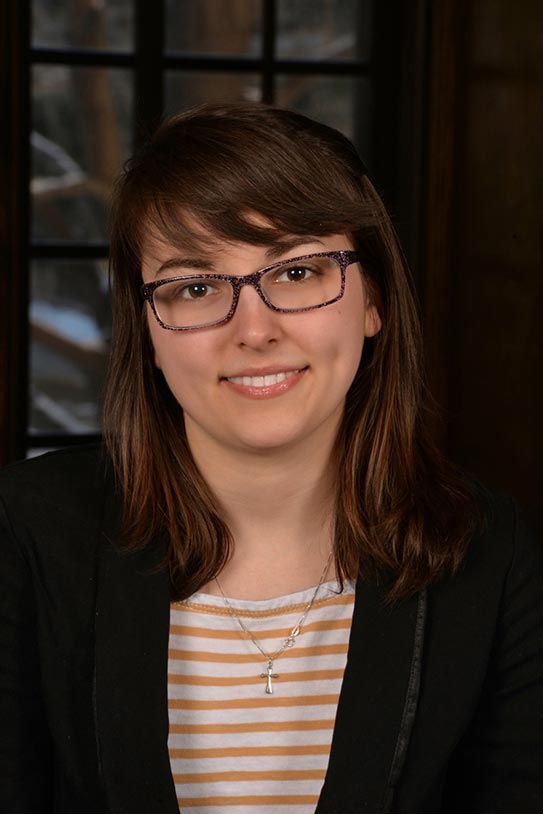 Emily Paige (Aldrich) Abel '16, of Manistique, Michigan, will enroll in Michigan State University's nuclear chemistry graduate program in the fall to pursue a career as a professor and researcher. Abel's interest in science was fueled by the many summer opportunities including the Paper Analytical Devices (PADs) project at Saint Mary's College, the Nuclear Chemistry Summer School on Long Island, and research in Michigan State University's inorganic chemistry department. On campus Abel was involved the chemistry club; the Saint Mary's chapter of the Circle K service organization, serving currently as secretary; and the chapter of Pi Mu Epsilon, a national mathematics honors society, serving as the current president.
"I know I have a lot more to experience, but Saint Mary's helped me grow up and become accountable for my life. I'm leaving Saint Mary's firm and comfortable in my faith, excited to explore topics outside of math and science, and with the knowledge that I have strong mentors I can always turn to," Abel said. "Saint Mary's has given me the confidence to explore what I want my life to be and for that I will be eternally grateful."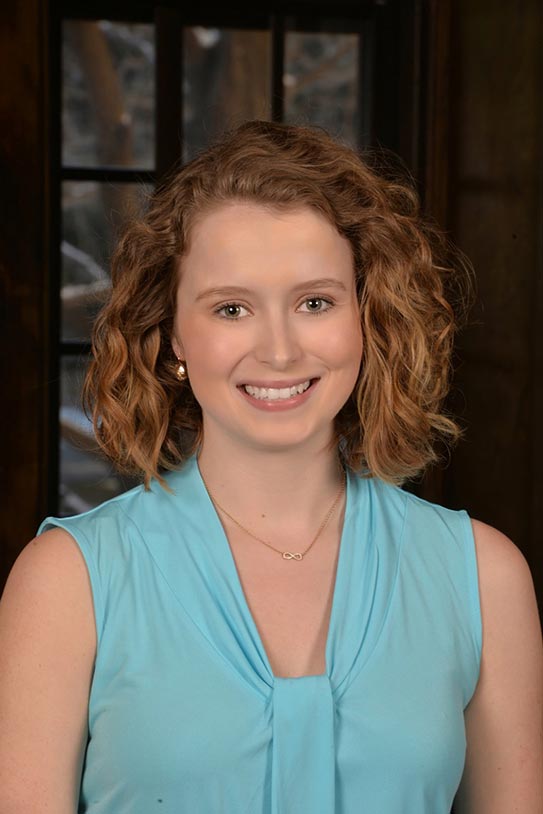 Annie Cavalier '16, from Youngstown, Ohio, plans to pursue a career in medicine and clinical research. During her college years, she invested time in inorganic chemistry research at Saint Mary's studying Atom Transfer Radical Addition (ATRA) reactions and spent last summer studying heart failure in a molecular cardiovascular biology lab at Cincinnati Children's Hospital. "I absolutely love being in the lab and it proved to be very important to me because it made me realize my interest in research as part of my future career," Cavalier said.
Cavalier also found time to work in the emergency department at St. Joseph Regional Medical Center in Mishawaka, IN as a scribe documenting physician-patient encounters; to be a resident advisor two consecutive years; and to serve as an active member of the chemistry club, as vice president from 2013 to 2015 and now as the club's president.
"Saint Mary's has truly changed my life for the better. I have experienced hardship here just as much as I have experienced triumph. I have gained perspective, strength and confidence, and I know that when I leave this school, I will carry with me all of the tools that I need to be successful."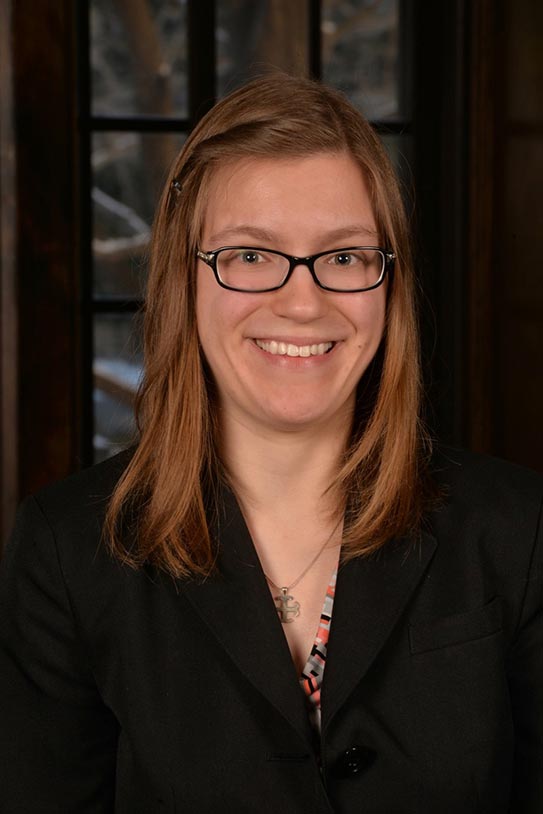 Alexandra Nicole Vizard '16 hails from Portage, MI. Vizard's hands-on-learning summer internship with Ernst & Young, one of the Big 4 accounting firms, turned into a full-time job offer post-graduation. She will be working in their Chicago office in regional assurance and eventually hopes to earn her licensure as a Certified Public Accountant.
Vizard was attracted to Saint Mary's because of its core value of community. She has taken full advantage of the opportunities Saint Mary's offers as she was an active four-year-member of Circle K, serving as treasurer for three years, and working as a tutor in the Writing Center.
"My time at Saint Mary's has been filled with unexpected opportunities. I am so grateful for the
wide array of experiences that allowed me to develop not just as a student, but also as a person," Vizard said. "Saint Mary's is such a special place and I am honored to say, 'I am Saint Mary's' now and for the rest of my life."