2018 Valedictorians
For the first time in Saint Mary's history, five seniors shared the title of valedictorian. They delivered a joint valedictory address at the College's commencement ceremony on Saturday, May 19. 
Their remarks which addressed the College's Core Values of Learning, Community, Faith/Spirituality, and Justice may be read here.
---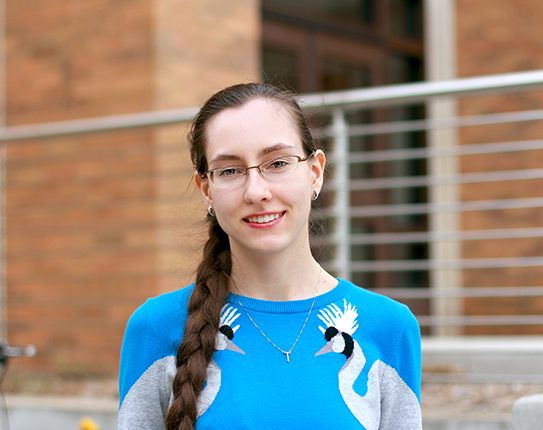 Darya Bondarenko '18 of Vyshgorod, Ukraine, a molecular biology major with minors in chemistry and studio art, will pursue medical school with a focus on internal medicine. Through her wide range of studies, Bondarenko was able to receive different perspectives and balance within her rigorous academic schedule. Biology was always something that she wanted to study, chemistry provided the problem-solving side of things allowing her to think differently about her major, and studio art allowed for another perspective on her major and the balance she needed.
Bondarenko used her summers to put her Saint Mary's education into practice through her passion for research. She volunteered at a local hospital, and researched lupus with the department of medicine for Allegheny General Hospital (PA). She also conducted researched with Assistant Professor of Biology Calli Versagli '09 on ovarian cancer, looking into the cell line and how molecules affect cancer cells.
"From my first day at Saint Mary's, my professors and advisors have supported me in everything that I wished to achieve," Bondarenko said. "Whether I was choosing my next semester's classes or looking for a research opportunity on campus, I have always been able to turn to them for advice. Being a part of such a close-knit community allowed me to really get to know the people behind the 'professors' that taught my classes and build truly valuable relationships with them."
---
Makenzie Duncan '18 of LaSalle, Michigan, an integrative biology major with a minor in chemistry, will further her education at Midwestern University with a focus on physician assistant studies. Eventually, she plans to get her masters.
Beyond academics at Saint Mary's, Duncan is a four-year starter for the Division III Softball team. She also conducted research with Laura Kloepper, assistant professor of biology, researching the microbiological populations in bat guano. Through this experience, Duncan was able to travel with Kloepper to Auburn University to work with Joseph Kloepper, professor of plant pathology, conducting further research.
"The community present on Saint Mary's campus has made my experience special in the most profound way. When I walk around campus, I'm able to say hi and interact with a huge proportion of the women here and I have made so many lifelong connections with people even in the last two years of my undergraduate experience," Duncan said. "Beyond my peers, my professors care about how I'm doing both on an academic level and a personal level. I truly feel that Saint Mary's is special in these respects. I have been able to connect with a diverse group of students and superiors and I will carry those connections with me in my life."
---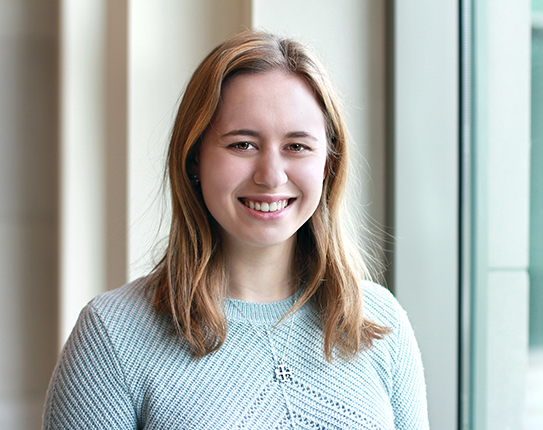 Melissa Henry '18 of Ada, Michigan, a double major in communicative sciences and disorders and psychology, will be pursuing her clinical doctorate in audiology at the Vanderbilt University. She hopes to one day work with both pediatrics and geriatrics giving cochlear implants.
Henry participated in the Summer 2017 Computational Social Science REU (Research Experience for Undergraduates). Through this program, she researched "Longitudinal Effect of Food Insecurity on Academic Ability Scores."
"Saint Mary's College has provided so much more than an academic degree. Faculty inspire us to make an impact in our world by teaching critical thinking, social responsibility, and compassion," Henry said. "By nurturing our aspirations, we leave as confident women prepared to enrich the lives of others."
---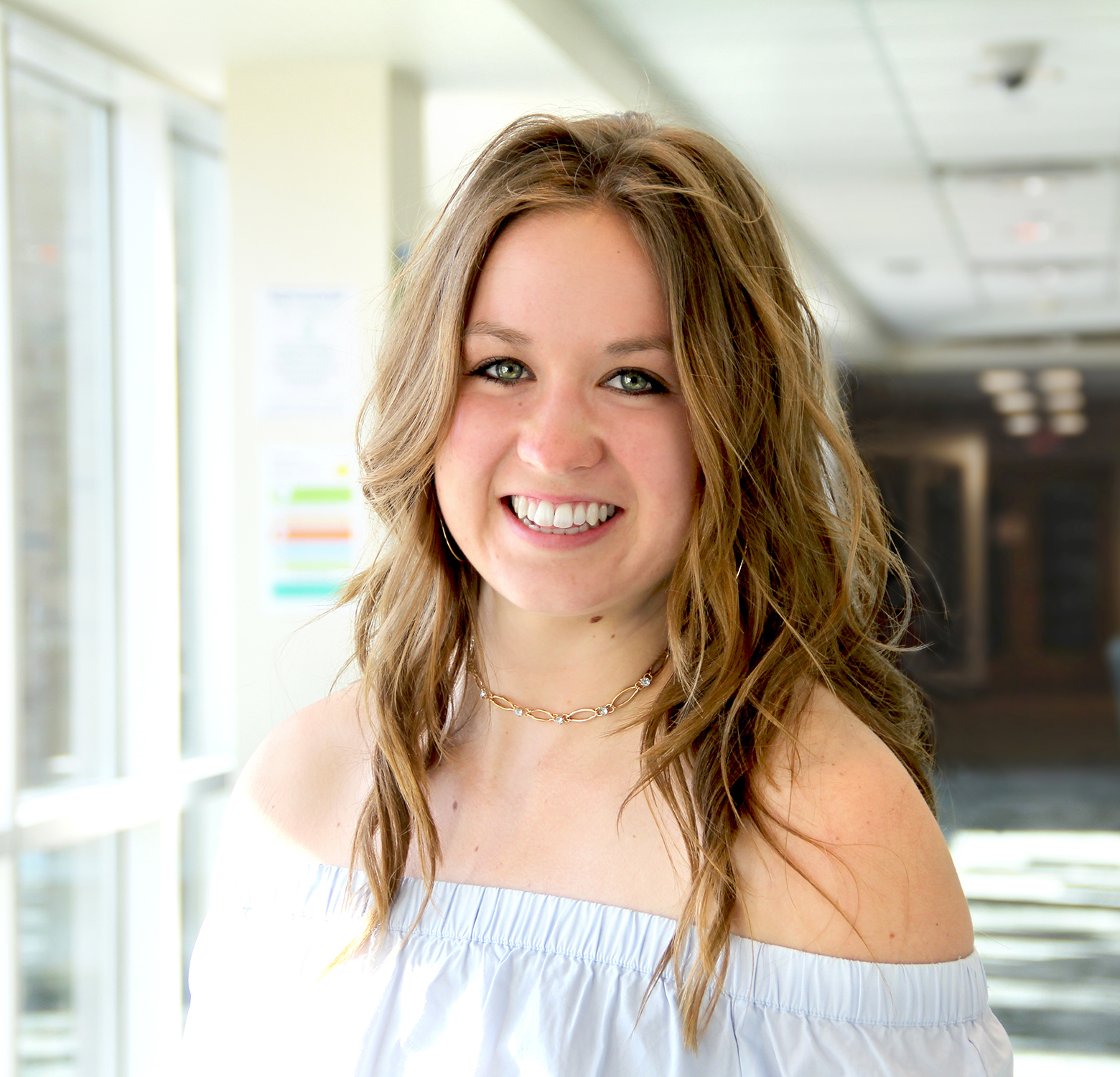 Kristie LeBeau '18 of Wolcott, Indiana, a sociology major with minors in gender and women studies and education schooling and society at Notre Dame, will pursue graduate school to earn her PhD. Her goal is to affect change and work as an academic at the university level.
LeBeau's heavy academic load hits all of her passions. In sociology she is able to connect her learning with her everyday life. Gender and women studies is an extension of her sociology major, using a more focused lens. Educational schooling and society is what her real passion is, she likes learning about the education system itself and feels that it is helpful looking at it with her sociology background. She received a SISTAR grant to research the perspective of teachers in rural communities near her hometown in the summer of 2017 with Professor Leslie Wang.
While at Saint Mary's, LeBeau has taken advantage of the offerings at the University of Notre Dame as well. She has been a Notre Dame Baseball manager throughout her four years and has participated in the research experience for undergraduates (REU) as well.
LeBeau stated, "Saint Mary's College has challenged me, because coming from a small rural town I knew there was a lot out there that I hadn't been able to experience. Through my experience here I was able to, study abroad in Rome with my sister, and learn sociological perspectives from other experiences. This experience has both broadened horizons and made me a much more accepting and understanding individual."
---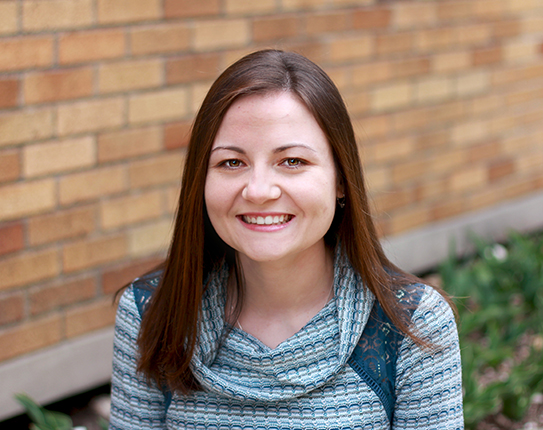 Kathleen Price '18 of South Bend, Indiana, an elementary education major with a minor in English as a second language, will be participating in the Teach for America program in Houston, TX.
Price transferred to Saint Mary's her sophomore year. And through her elementary education studies at Saint Mary's, she was able to visit Ireland for spring break and Uganda during summer 2017. These experiences enhanced Price's confidence in her ability to teach.
During her summers, Price worked as a part-time caregiver for the elderly. Through this experience she was able to foster and care for her patients, while also learning from them. She mentioned that although this experience did not directly correlate with her major she definitely learned a lot of applicable skills.
"Saint Mary's College has allowed me to receive personalized instruction from professors," Price said. "I love getting to know my professors on a personal level; it makes Saint Mary's a special place."