Class Valedictorian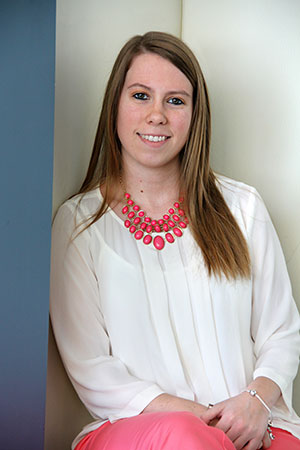 Brianne Michaels, Valedictorian of the
Class of 2014The valedictorian for the Class of 2014 is Brianne Michaels, a computational mathematics major from Valparaiso, Ind. After graduating, Michaels will join Land O'Lakes, Inc., in Minneapolis as an information technology rotational analyst. She interned at Land O'Lakes in the summer of 2013 and the company honored her with the prestigious Intern Award for her outstanding performance and leadership.
Click here for a press release about her and other Commencement news.