Saint Mary's COVID-19 Dashboard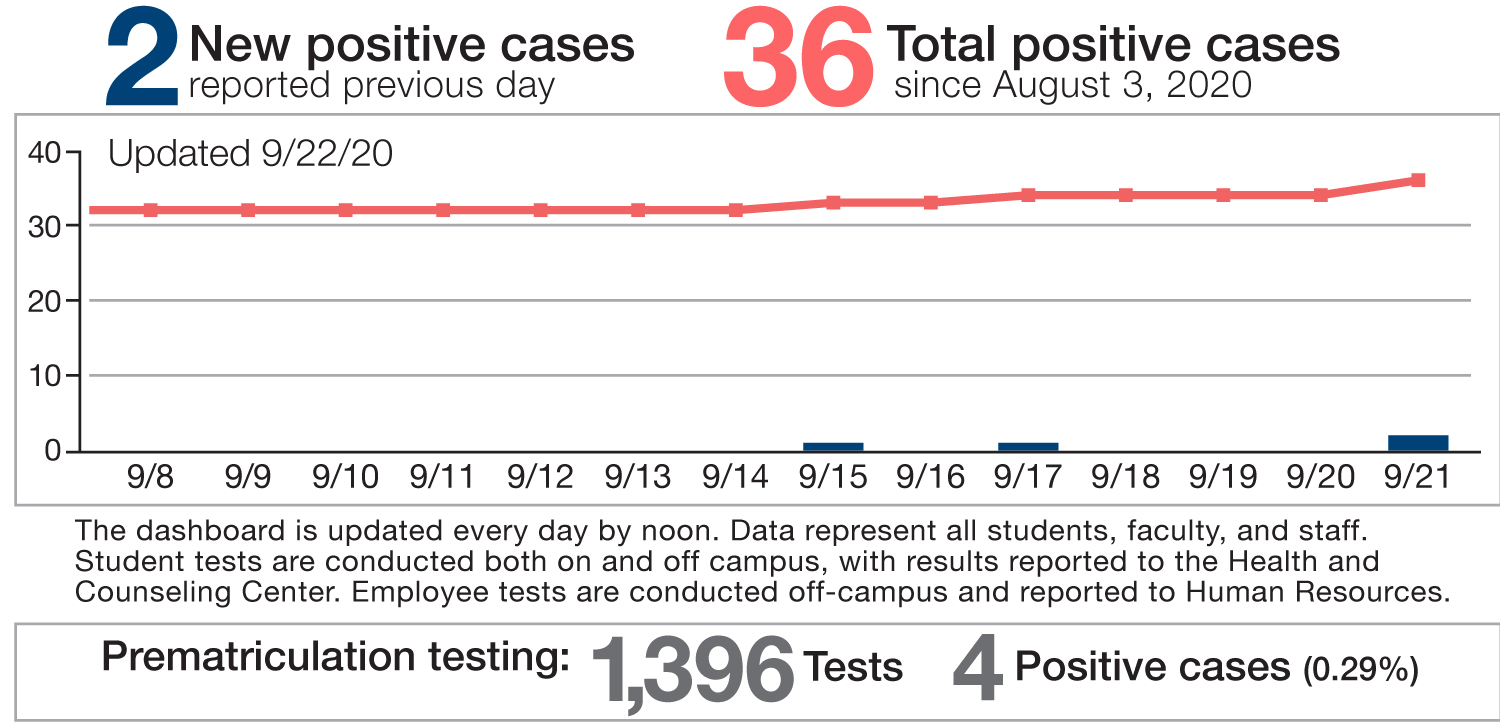 Prematriculation Testing
As part of our health and safety guidelines for returning to campus, all Saint Mary's students attending classes in person were required to undergo a COVID test and provide negative test results. Students who tested positive or whose tests are pending were required to stay home and away from campus until cleared by Health and Counseling.
Key Terms
Isolation: For individuals with COVID-like symptoms or positive test results. The length of stay in isolation is 10 days from the onset of symptoms or a positive test. For symptomatic patients, there must also be a demonstrated improvement in symptomatology and no fever for 24 hours in order to be released from isolation
Quarantine: For individuals with identified exposure to an infected individual. The length of stay in quarantine is 14 days from exposure with no onset of symptoms
Exposure: Per guidelines from the CDC and St Joseph County Health Department, any individual who has been in close contact (within 6 feet for more than 15 minutes without a mask) with a person who was diagnosed or was likely to have COVID-19 is considered to have been exposed.