Departments & Programs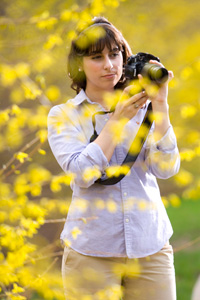 We'll empower you with a rigorous education focused on your intellectual and personal development. Saint Mary's offers 19 departments and over 30 majors designed to help women excel inside and outside the classroom.
Challenging education
Saint Mary's College ranks among the top 100 Best National Liberal Arts Colleges for 2015 published by U.S. News. You'll be academically challenged in a stimulating environment. We have six nationally accredited programs and professors who've come from prestigious universities such as Harvard, Princeton, and Stanford.
Promoting women
You'll find strong preparation for a wide range of careers through the broad liberal arts foundation Saint Mary's provides. Gain competence in quantitative skills and modern languages. Improve your ability to solve complex problems. Learn to communicate with precision and style. The techniques we use to engage you in learning include conversation and classroom participation. It's a supportive environment that encourages you to become an active learner.
Preparing leaders
At Saint Mary's, women develop leadership skills whether they focus on work, church, community, or family. We challenge you to meet your potential, build your confidence through success, and develop as a leader so you'll achieve success in your career as well as in your community.
Departments and programs
Academic Departments
Art
Biology
Business Administration and Economics
Chemistry/Physics
Communication Studies, Dance, and Theatre
Communicative Sciences and Disorders
Computer Science and Mathematics
Education
English
Global Studies
Gender & Women's Studies
History
Humanistic Studies
Mathematics and Computer Science
Modern Languages
Music
Nursing
Philosophy
Physical Education
Political Science
Psychology
Religious Studies
Social Work
Sociology
Administrative Programs
Center for Academic Innovation
Center for Women's Intercultural Leadership
Engineering
Film Studies
Gerontology Program
Intercultural Studies
Justice Education
Rome Program
Student Designed Major
Writing Proficiency Program