Pre-Requisites for Formal Application to Social Work Major
Completion of 45 credit hours
Satisfactory progress toward completion of the College General Education requirements
A cumulative GPA of 2.0 in departmental courses taken to date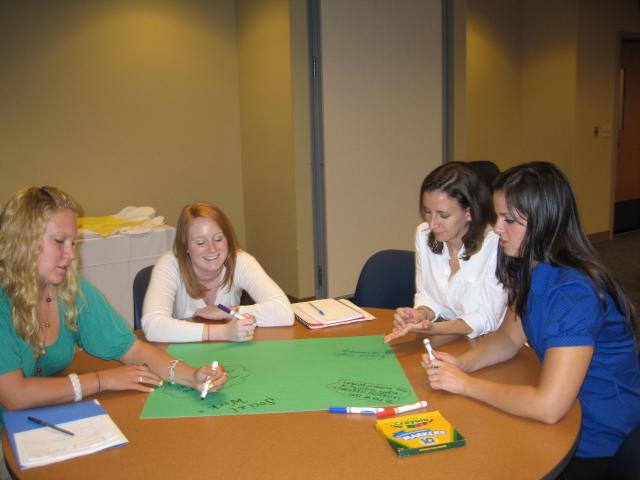 Students are admitted to the Social Work Program through the following process:
The student receives her major petition from the Academic Affairs and First Year Studies Office during the second semester of the sophomore year. The student submits her petition to the Chair of Social Work Department. If the petition requests admission to the Social Work Program, the Chair sends the student to the Director of the Social Work Program whose responsibility it is to submit a recommendation to the Chair based on an admission interview conducted with the petitioner.


The student who petitions for admission to the Social Work Program meets with the Director of Social Work who evaluates her in terms of her academic qualifications, her motivation and attitude, her professional interest, and her apparent suitability for the social work profession. The petitioners will have completed or will be currently enrolled in SW 202: Introduction to Social Work. During the interview, the applicant will receive a personal copy of the Social Work Program Handbook which will be reviewed with her. The Program Director also consults with the other members of the Social Work faculty to obtain their evaluation of the student before making a recommendation to the Chair.

If the Chair has reservations concerning the recommendation, other faculty in the Department who have taught the student may be consulted and a meeting with the Director of the Social Work Program is arranged to resolve the difference of opinion.

The Department Chair returns the student's petition to her with one of the following categories checked: Accepted with no reservations or Conditionally Accepted if the petitioner has an overall grade point average (GPA) of under 2.0 but is otherwise satisfactory. A conditionally accepted petition is re-evaluated by the Director following the student's completion of all sophomore courses and a final recommendation is made. Occasionally, the petition may not be signed, with the reasons explained. Students who are not approved may petition again, at a later date.

The major becomes official only after the student files her petition with the Academic Affairs Office. If the student fails to file the petition, the major is not official and she is not entered in department files.