24-hour donor challenge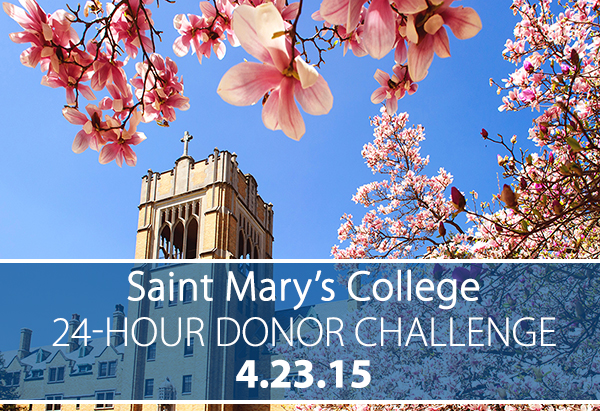 Give back to move Saint Mary's forward!
OUR CHALLENGE: Rally 3,000 alumnae, students, parents, and friends of Saint Mary's College to make a gift on April 23, 2015, in order to secure a $175,000 Annual Fund gift from two anonymous donors.
HOW YOU CAN HELP: Mark your calendar and start sharing news about the donor challenge through social media, email, texts, phone calls—however you stay in touch with your Saint Mary's College community.
Then, on April 23, make your gift and encourage others to do the same so Saint Mary's can secure the $175,000 challenge gift!
---