Embody Summer Theology Institute
Beauty, Justice, and Faith in Action
Mark your Calendars for 2022: July 10 - 15 and July 17 - 22

Join a community of high school girls who share your values on the beautiful campus of Saint Mary's College. You'll explore beauty and justice through activities and studying theology. You'll stay all week in our residence halls, eat in the dining hall, and learn from College professors, as well as Saint Mary's students who will serve as mentors.
During your time here you will have the chance to: 
DEVELOP your faith through theological instruction, reflection and discussion, and interactive learning projects.
EXPLORE your own beauty and learn to recognize yourself as beloved by God.
ENGAGE in service locally to learn about the issues that challenge many of our neighbors.
UNDERSTAND how to live out all that you have learned.
Vaccinations are required to participate in Embody, including the COVID-19 vaccination. The COVID guidelines for the Embody program continue to evolve. Learn more.
Registration for Summer 2021 Embody is now closed. To receive information and updates for the Summer 2022 Embody program click here.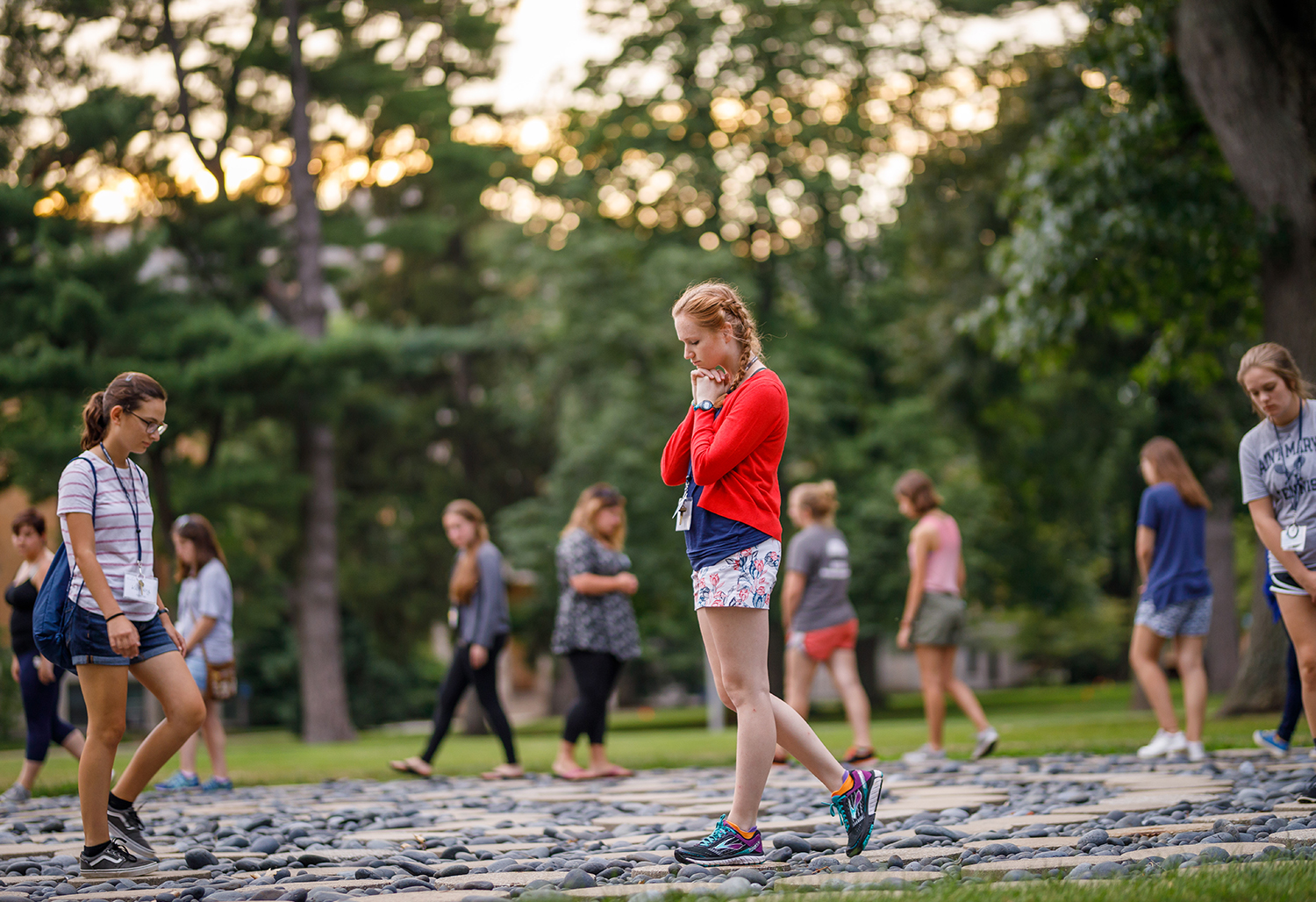 Learn More About Embody
Discussing Faith
At Embody, you'll discover new dimensions of your faith and learn how to make it part of all the aspects of your life. Work through your personal questions with the support of camp faculty, mentors, and peers.
Why Embody?
Curious about Embody Summer Theology Institute for high school girls? Our faculty and staff give a brief overview of the week, why it's important, and who should come.
Serving the Community
During Embody, you'll spend time out in the local community at various non-profits. You'll learn what it means to serve versus help and how that action enhances your own life.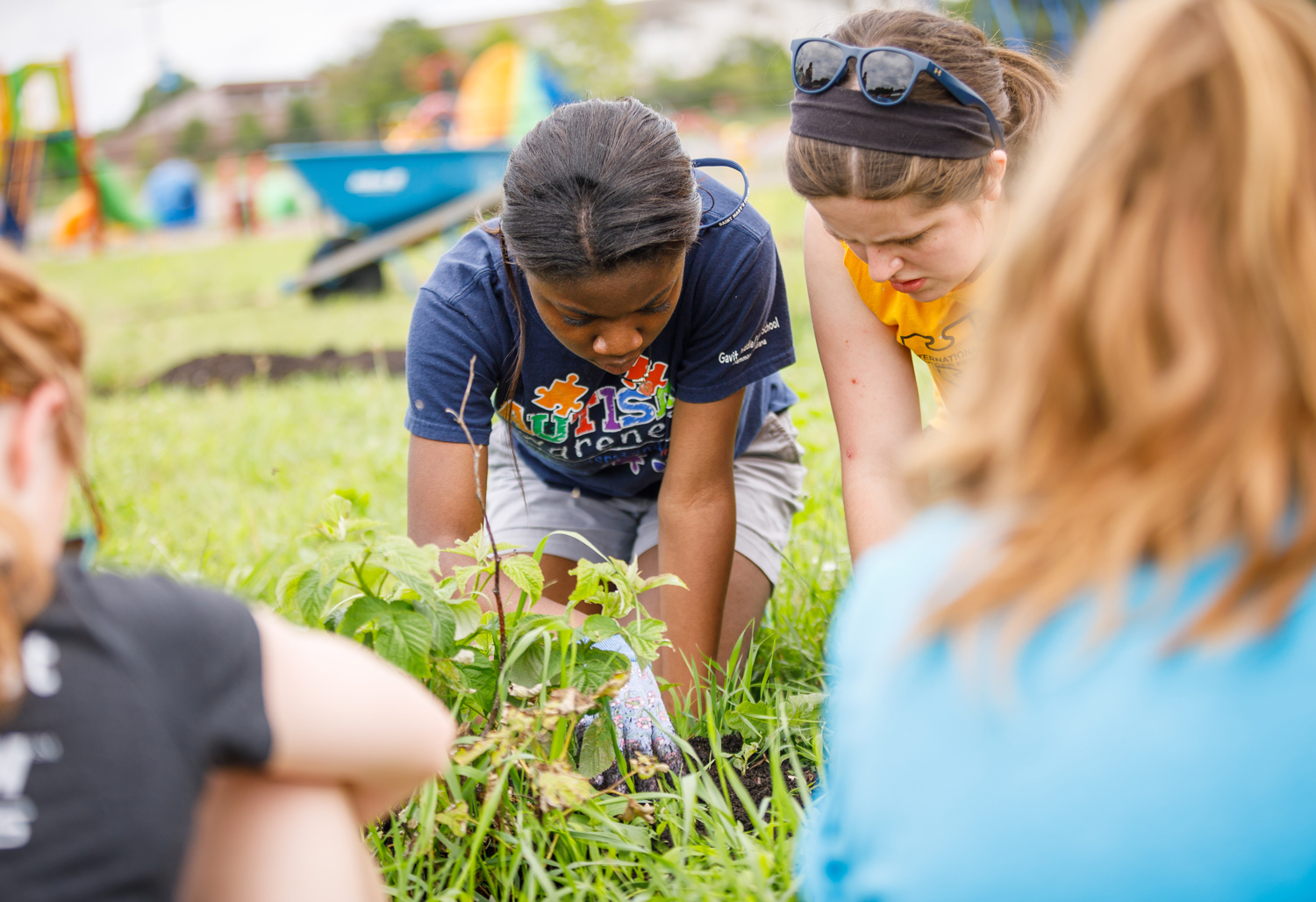 FAQ's
What are the ages of Embody participants?
Embody is for high school students who have completed their freshman, sophomore, or junior years. (For Embody 2021, that means students graduating from high school in 2022, 2023, or 2024).
What are the arrival and departure times?
Students may check-in anytime between 1 and 4 p.m. on Sunday. Students can be picked up anytime between 9:30 a.m. and noon on Friday.
Can I attend less than the full week?
Our preference is that our limited space will be used by those who can commit to the full week. Those who cannot attend the full week may still apply and should contact us to note the restrictions on their attendance. These students will be placed on our waitlist and will be offered space if it is available. Please note that we cannot offer a reduction in tuition for those who attend less than the full week.
Will the students be well chaperoned during the week?
Yes, students will be closely chaperoned throughout the week. Our program employs Saint Mary's undergraduate students who will serve as counselors within the residence halls. Additionally, the Offices of Residence Life and Campus and Community Events provides summer hall staff for further supervision of the residence hall environment. You may learn more about general summer campus information and procedures from the office of Campus and Community Events on the Summer Camp Parent Information page. 
How do I apply?
Priority applications are due by April 30, 2021, and applicants will be notified of their status by May 7. Applications received by this date are eligible for an Early Bird Discount of $50. Regular applications are due by June 11 and will be reviewed weekly. Applicants will receive a decision within 14 days of application. Students may be waitlisted and offered a spot if it becomes available. Applications will be considered on a rolling basis after May 28 if space is available.
How much does Embody cost? How do I pay my tuition?
Thanks to a generous grant from the Lilly Foundation, tuition for 2020 summer sessions is only $300 for the week. Those who meet the Priority Application Deadline receive a $50 Early Bird Discount, making the total cost only $250. This covers room, board, and all activities. After you have been notified of acceptance into the program, you will be sent details on how to pay online or send a check. All refund requests must be made in writing. Between June 1 and June 28, fifty percent (50%) of tuition will be refunded only in the event of a serious medical or personal reason. Verification may be required. After June 28 refund requests will not be accepted. If a student cannot attend due to a COVID diagnosis, a refund will be issued.
Are there any discounts available?
Yes! We offer the following discounts; only one discount may apply:
Early Bird discount, $50, for those meeting the Priority Deadline
Saint Mary's College faculty & staff discount, $50
Holy Cross College Saints & Scholars summer institute participant discount, $50 
Fort Wayne-South Bend Diocese parishioner discount, $50
Are there any scholarships available?
Yes, there are limited partial scholarships available on a need basis. Please email embody@saintmarys.edu for more information on how to apply.
How do I get to Saint Mary's College?
Saint Mary's College is located in Northern Indiana on the Michigan border. Campus is 90 miles east of Chicago on the 80/90 toll road, exit 77. Indianapolis is 140 miles south of Saint Mary's on US 31. Click here for a campus map. The South Bend (SBN) airport is 5 miles from campus. Students arriving by plane or train to this airport are advised to take a taxi to campus ($10-16 each way). Please note: Embody staff members are not permitted to transport students.
How does COVID impact Embody 2021?
Vaccinations are required to participate in Embody, including the COVID-19 vaccination. The COVID guidelines for the Embody program continue to evolve. Learn more. We will be following all CDC, state, and local health department guidelines, including masking and recommended distancing. In the case of changes, updates to our plans will be posted on our social media channels, here, and in an email to all registered. For information about Covid precautions at Saint Mary's College, please see the Live, Learn, Work webpage.
Summer camp parent information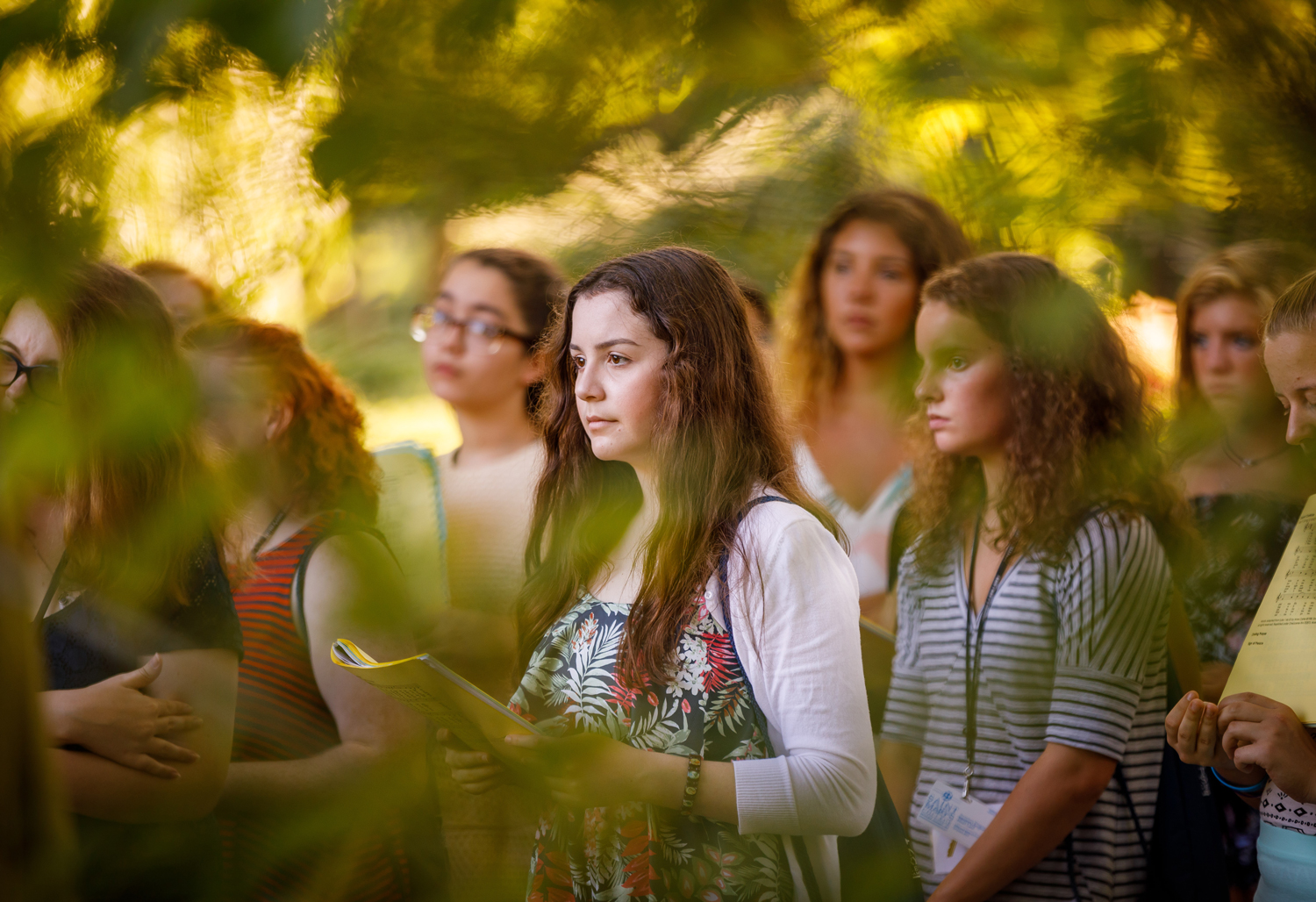 What to Bring
Dress for the summer institute will be casual. You will be comfortable in shorts, slacks, jeans, t-shirts, etc. Some of the meeting facilities are air-conditioned; the residence halls are not. Nights can be quite hot or cool, so pack accordingly.
The following is a suggested packing list.
Clothing
Comfortable, modest clothing for the week (shorts, jeans, t-shirts/blouses)
Jacket or sweater
Shoes, including closed-toed shoes for outdoor activities
At least two outfits (including shoes) you don't mind getting dirty (one for an art project, one for gardening)
One nice outfit for the closing ritual
Pajamas and robe
Flip-flops for shower
Linen
Bed linens
Pillow
Light blanket
Towels
Other
Toiletries (toothbrush, toothpaste, shampoo/conditioner, body wash, hairdryer, etc.)
Umbrella
Fan (residence hall is not air-conditioned)
Sunscreen and bug spray
Laundry bag
Sunscreen
Watch or alarm clock*
Camera*
Personal medications
Money (Your tuition covers all meals and activities, but some may desire to bring spending money for incidentals, souvenir purchases at the campus bookstore, and vending machines. All students are responsible for their own money.)
*Please note that the use of cell phones and other mobile devices is limited during the day.
What to Leave at Home
Any portable screens - iPods, tablets, etc.
Larger appliances - televisions, stereos, refrigerators, etc.
Candles, incense, matches, and lighters
Check us out on  Facebook and  Instagram!
For more videos, check out our YouTube channel!
Embody: Beauty, Justice and Faith in Action is supported by a grant by the Lilly Endowment, Inc. 
Saint Mary's College Center for Spirituality is proud to host Embody.