Embody Summer Theology Institute
Beauty, Justice, and Faith in Action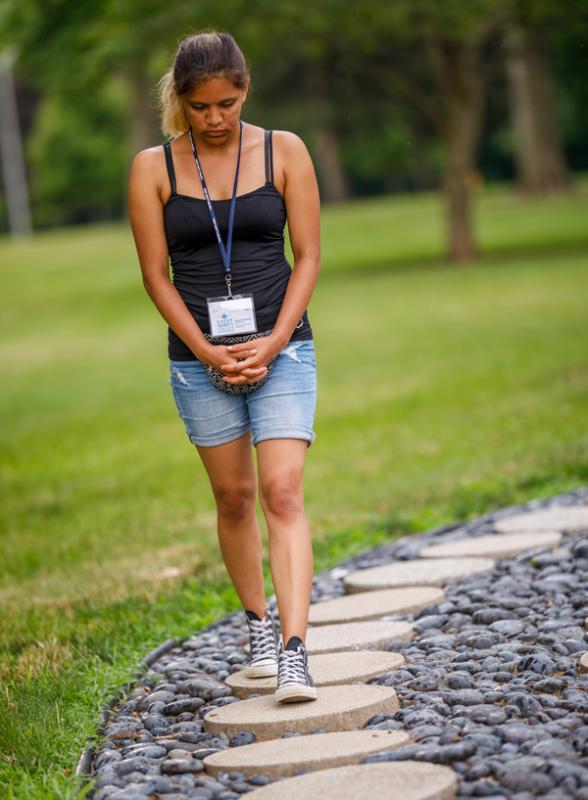 Join a community of high school girls who share your values on the beautiful campus of Saint Mary's College. You'll explore beauty and justice through activities and studying theology. You'll stay all week in our residence halls, eat in the dining hall, and learn from College professors, as well as Saint Mary's students who will serve as mentors.
During your time here you will have the chance to: 
DEVELOP your faith through theological instruction, reflection and discussion, and interactive learning projects.
EXPLORE your own beauty and learn to recognize yourself as beloved by God.
ENGAGE in service locally to learn about the issues that challenge many of our neighbors.
UNDERSTAND how to live out all that you have learned.
July 11 - 16, 2021 or July 18 - 23, 2021
Sign up to receive updates for 2021! Register for February 2021 virtual retreat!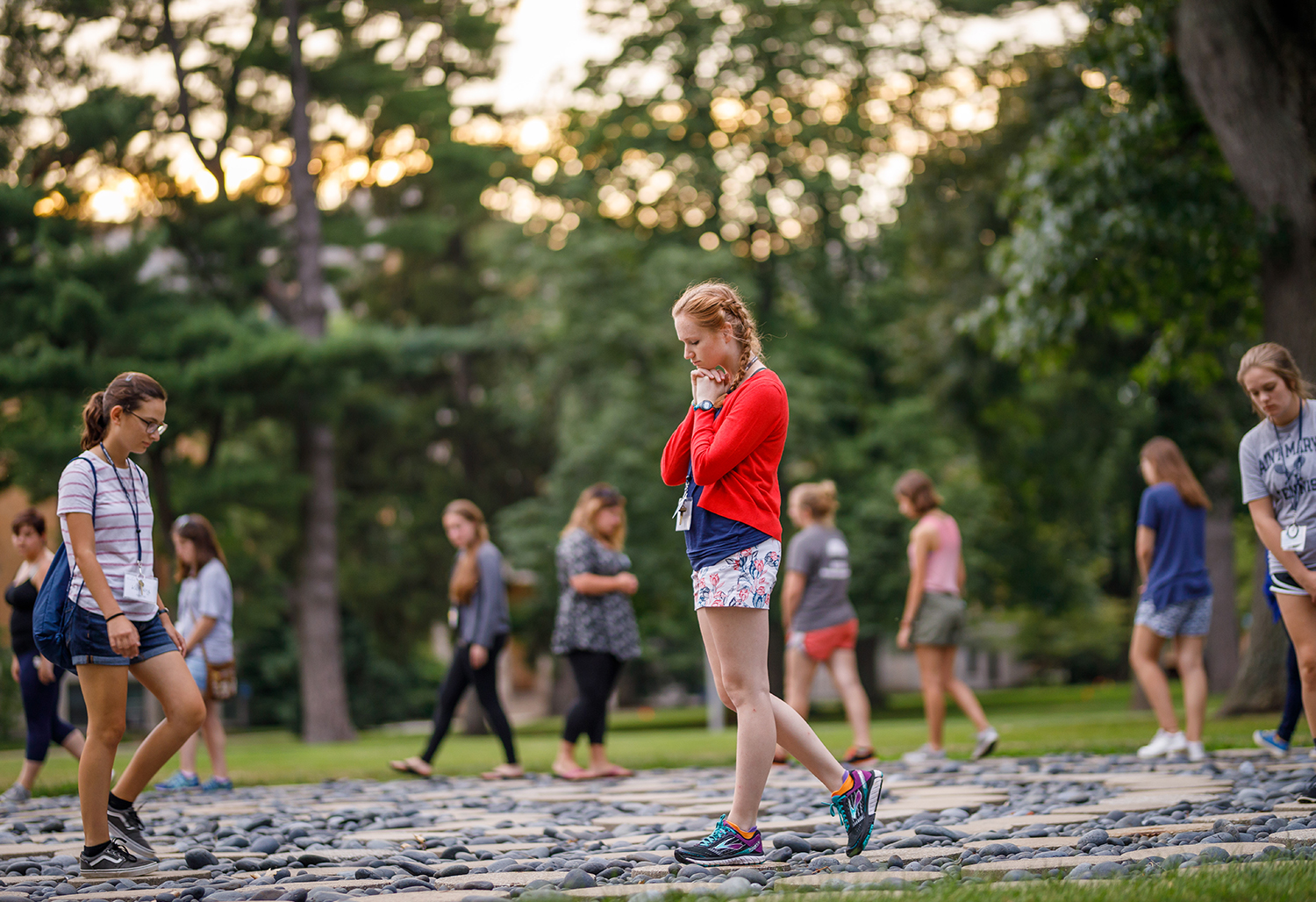 Learn More About Embody
Discussing Faith
At Embody, you'll discover new dimensions of your faith and learn how to make it part of all the aspects of your life. Work through your personal questions with the support of camp faculty, mentors, and peers.
Why Embody?
Curious about Embody Summer Theology Institute for high school girls? Our faculty and staff give a brief overview of the week, why it's important, and who should come.
Serving the Community
During Embody, you'll spend time out in the local community at various non-profits. You'll learn what it means to serve versus help and how that action enhances your own life.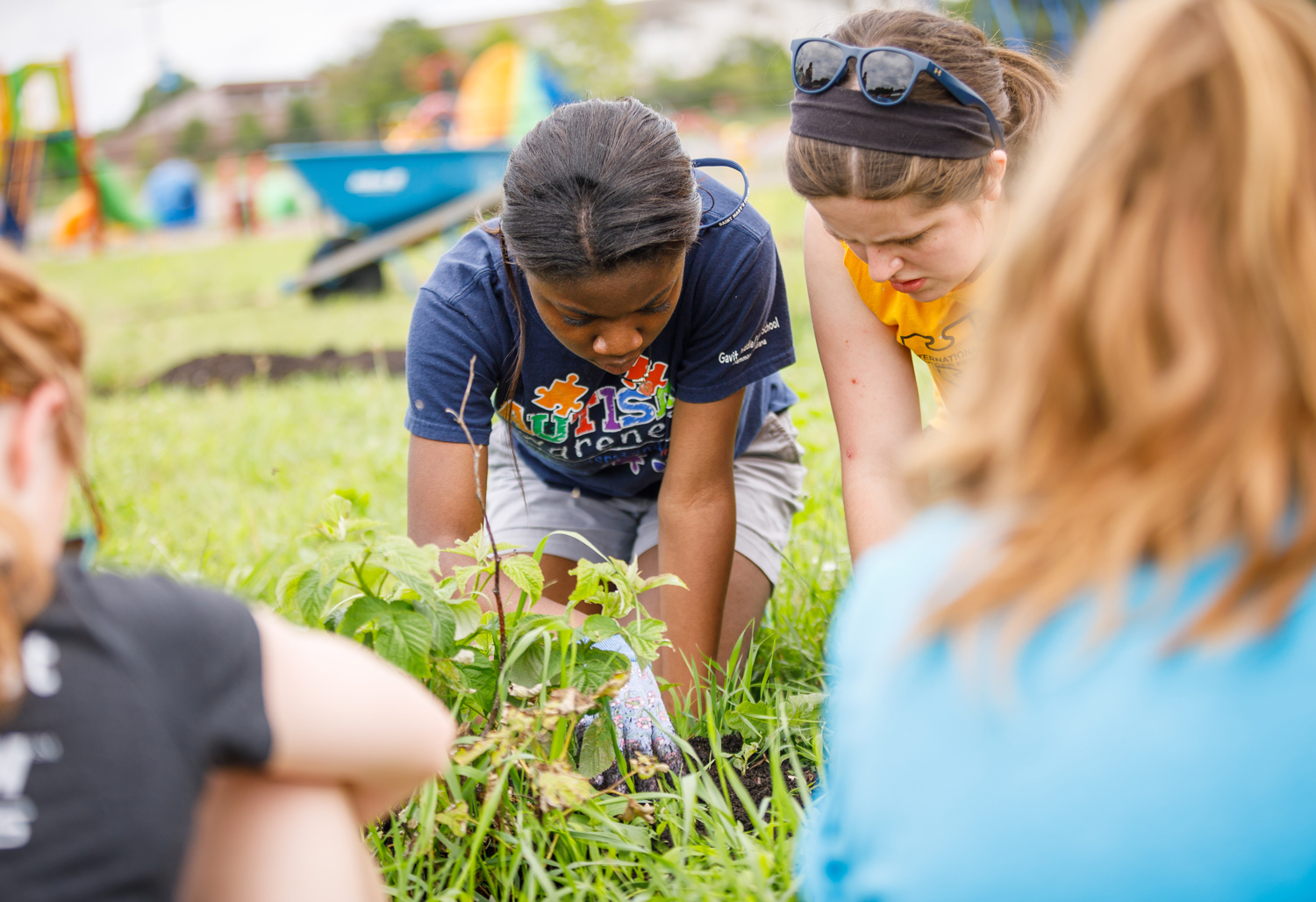 FAQ's
What are the ages of Embody participants?
Embody is for high school students who have completed their freshman, sophomore, or junior years.
What will Embody 2021 look like?
Great question! Due to the evolving public health crisis, we are remaining nimble. We will be including virtual offerings over the winter and will make a decision regarding the format of Embody 2021 in the late winter/early spring. Please sign up for updates to receive the latest information as it becomes available.
Summer camp parent information