During this time of social-distancing and working from home we thought we would help bring you ideas and positivity to integrate into this new (and temporary!) way of life. This page will be updated regularly, so make sure to check back or follow the posts on social media.
Albus Dumbledore may not be a professor at Saint Mary's but his advice is useful during these days, "Happiness can be found even in the darkest of times, if one only remembers to turn on the light." Thank you, Albus Dumbledore!
It's especially important during these days that we are the light that shines bright. Reminding ourselves we're all in this together is essential to not feeling alone and isolated. It also helps to have things to do, ways to stay positive, and to make the best of our current situation. So if you're at home with those you love, be grateful you're able to spend this time with them. Whether you're home together or separated by distance, use some of these fun tips to connect in meaningful ways.
Let's get started!
+

Toilet Paper Roll Crafts
We've got some crafts for you and your family to enjoy. Do you have any empty toilet paper rolls laying around the house? Of course you do. Try your hand at making an octopus, building a train or creating a window ornament, the possibilities are endless! Check out the links below and see where your creativity takes you. Happy crafting!
+

Coloring Pages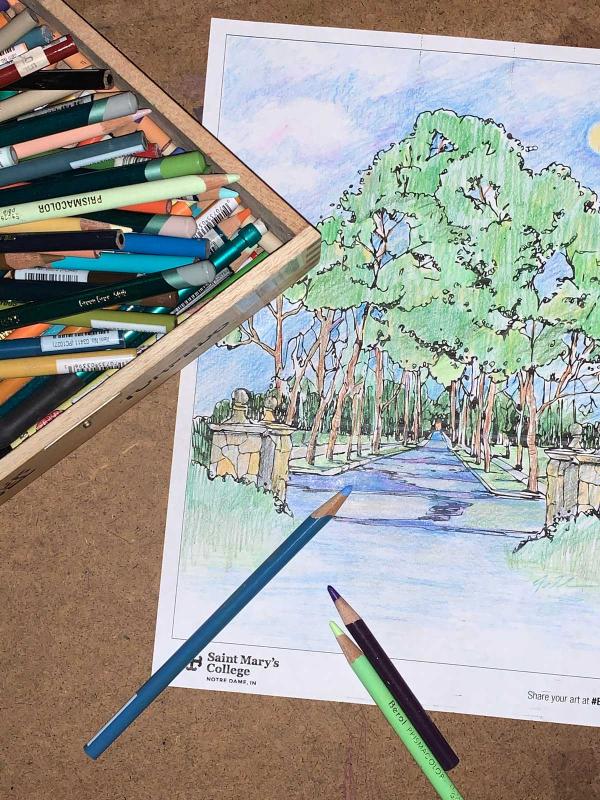 With most of us working from home we're all missing our beloved Saint Mary's campus. So we asked Mary Firtl, our senior graphic designer to provide some coloring pages to help us all feel at home. We hope these pages will bring some joy to your day and give you something fun and relaxing to do this weekend.
Now you can color The Avenue, enjoy a quote from Sister Madeleva, and decorate the French cross for your fridge. If you have young kids, you can even share your love of Saint Mary's and have them join in the fun. So break out those crayons, coloring pencils, and markers and get coloring! Be sure to show us your completed pages on social media by tagging #BusyBelles!
Download Coloring Pages
+Connect With Friends and Family
Social distancing is a popular term right now but that doesn't mean we need to socially disconnect. In this time of "physical" distance, making connections with those we love is more important than ever — and lucky for us, technology also makes it easier than ever. The same devices that often put space between us as we work and surf (online, that is) can now bring us together and perhaps strengthen relationships regardless of distance.
Google Meets, Zoom, Skype, and the Instagram video calling feature are all great ways to visually connect with friends and family today. They help bring familiar faces into our homes, where we can still share smiles and tears, or even a glass of wine together. Best of all, they remind us how important community is and that we're all in this together.
Right now is a difficult time, but with the advantage of today's technology we can easily connect with the ones that we hold dear.
+

Take a Walk
Feeling restless right now? Take a hike! Our next tip comes from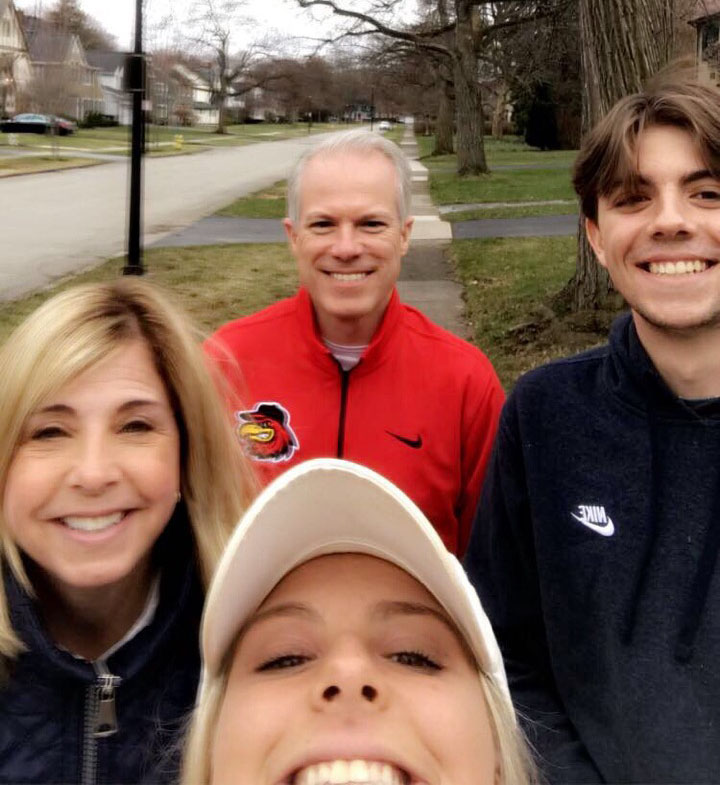 Anna Mason '23 in Rochester, NY who has been spending time outside walking with her family everyday. They are enjoying the sunshine, fresh air, and fun family time together.
So go take a walk and stretch your legs. If walking is part of your daily routine or even if it isn't, get walking and stick to it. Want to be more active? Go to your local park and bring a frisbee or soccer ball, but remember that playground equipment is closed. Take your furry companion to the park for a game of fetch!
+

Knitting or Crocheting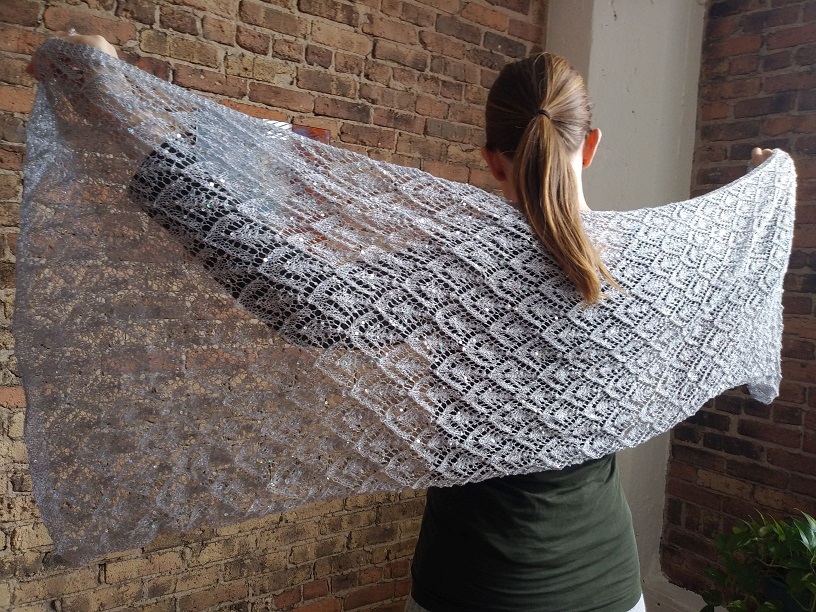 Mittens, scarves and hats, oh my! Our next tip comes from Valerie Sherman, Director of Gift Planning. She created this lace shawl and says she's not done with yarn projects yet! Knitting and crocheting are great ways to stay busy. Can't get out? Amazon has a wide selection of yarn and needles for both crocheting and knitting. Need some inspiration? Check out Pinterest to get your creative juices flowing. Want to learn how to knit or crochet? Youtube has tutorials so you can learn how. Happy knitting!
+

Write Letters to Your Friends and Family
When was the last time you received a handwritten letter? USA Today reminds us that we probably have a bit more time to write to our friends and family. . .the old fashioned way! Try getting out paper and pen and surprising someone next time they check their mail.
+

Watch Funny Videos
Jimmy Buffet is an expert in changes of attitude (and latitude) and reminds us that "If we couldn't laugh, we would all go insane." Agreed Jimmy. Getting lost in a few funny videos is the perfect way to put a smile on anyone's face. YouTube is filled with content of cute babies, people falling, cat videos, tutorials, and so much more. . .So have some laughs and get lost in these for a while. Be sure to share your favorites with us on social media #BusyBelles
+

Host a Dance Party
Remember, self isolation dance parties aren't canceled. Music is a great way to connect with people in new ways. Get out your old CDs and have a jam session with your family or even host one on Facetime or Facebook Live to get others to join in! 
+

Unplug From the News
According to Forbes, Limiting your intake of this 24-hour news cycle about the coronavirus  may be the key to happiness these days. They suggest setting a limit for yourself and sticking to a plan. The key is to stay positive and not dwell constantly on the negative and unplugging will help!
+
Play Board Games
Board games are great for days at home. Whether it's two of you or ten, it's a good way to put down the technology and have fun with those you love. Need some new board games? Amazon has all the classics, from Scrabble to Candyland — or if you are able to get out, try to shop at local businesses. If you have kids, have them rotate days of picking games to keep the peace.
Share Your Ideas
So what are you doing to stay busy and positive? If you have fun ideas to share with fellow friends and alumnae, please submit them below!