Wedding Ceremonies at Saint Mary's
Wedding Ceremonies at Saint Mary's College are available exclusively to Saint Mary's alumnae and/or current students. Campus Ministry can begin helping you plan your special day.
The Church of Our Lady of Loretto is available year round and the Holy Spirit Chapel in LeMans Hall and the Regina Chapel are both available in the summer months while students are away from campus.
No outdoor wedding ceremonies are allowed on campus.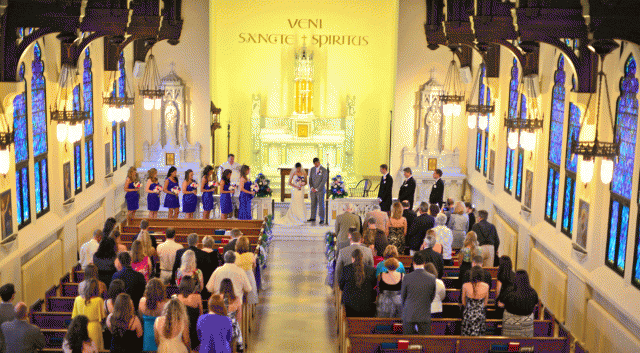 Photo by Grace Elizabeth Photography

Capacity Chart:
*Additional seating is available upon request for up to 375 guests.
For more pictures, please click: Holy Spirit Chapel, Regina Chapel, and Loretto
Please contact Judy Fean in Campus Ministry for more information.
Email: jfean@saintmarys.edu or Phone: (574) 284-5382