Wedding Receptions, Rehearsal Dinners, and More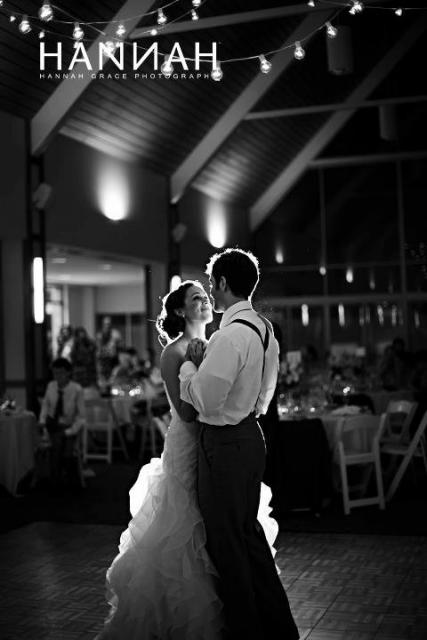 Photo by Hannah Grace Photography
Saint Mary's offers ideal locations to host your reception, rehearsal dinner, cocktail hour, champagne toast, brunch, or bridal shower.
The Noble Family Dining Hall transforms into an elegant setting, perfectly tailored to your individual wedding desires. It seats up to 400 guests and is only available during the summer months.
The Student Center Atrium and the Student Lounge are both great options for a cocktail hour before your reception starts and work well if you have your reception in the Dining Hall. The Student Lounge is also a beautiful location for a smaller reception or rehearsal dinner. Both locations are available in the summer months or fall, winter, or spring breaks.
Stapleton Lounge, Conference Rooms A,B,C and D, E, F, Haggar Parlor, Haggar Terrace and Dalloway's are available year-round for smaller receptions, rehearsal dinners, brunches, and bridal showers.
Capacity Chart:
Other locations may be available upon request. Please ask!
The Noble Family Dining Hall, Student Lounge, Atrium, and Conference Rooms A, B, C and D, E, F are all located in the College Student Center. Stapleton Lounge is located in LeMans Hall and Haggar Parlor and Terrace are located in the Haggar College Center. Dalloway's is the Clubhouse.
Free parking is available for all guests.
Sodexo is the contracted caterer at Saint Mary's. Click for more information about catering.
Please contact the Office of Special Events for more information.
Email: rbaxter@saintmarys.edu or Phone: (574) 284-4625