Banana Split
Banana Split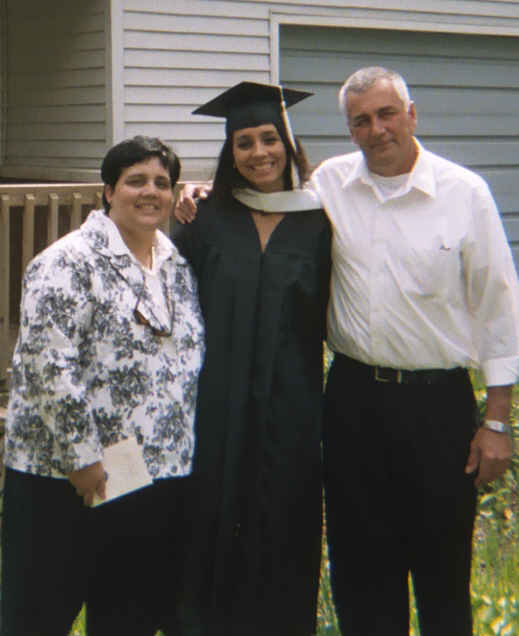 Kelly Thetard is a natural communicator in the fashion world. As a Saint Mary's student, she had the ideal part-time job working for Banana Republic, the high fashion line store owned by Gap. Little did she know that folding clothing and assisting customers in choosing flattering garments would turn into an in-depth research project leading to her degree in Communication Studies.
Every Saint Mary's student completes a senior comprehensive project during her final year. Requiring independent research or an exam, the "comp" prepares students for graduate school or work in their professional fields. Thetard was ahead of the game in terms of starting her project, a study of changing management styles at the Banana Republic store where she worked near campus in Mishawaka, Ind.
Thetard began her comp by composing a journal of differences in the work environment. She logged in 50 to 60 journal entries, three days a week, noting differences in the work atmosphere as the company shifted from a traditional, hierarchical management model to an informal, team-based approach. She would jot down anything she found interesting, from motivational signs and pictures aimed at employees to the placement of time clocks. Neither her fellow employees nor customers knew about her journaling, which she did at home, but the store's general manager approved the project. Back at Saint Mary's, Thetard had met weekly with her advisor, Professor Vicente Berdayes, to discuss the direction of her comp. "He was there every step of the way," she notes.
Thetard would be in for a huge surprise after completing her first draft. When the company's vice president made a visit to the store, Thetard's general manager excitedly informed her that he would love to see her senior comp. "He was very excited about my interest and extremely supportive. He said he would personally take the comp to Banana Republic's headquarters in California … and he did!" asserts Thetard. Her project was also featured in the Gap's monthly newsletter, and she was given the opportunity to pursue a corporate job in California. Though Thetard remained in the Midwest, she describes the experience as being "motivational, and the managers respected me for doing it."
Today, Thetard is working part time for Banana Republic, in Indianapolis, as a non-apparel specialist. She is a member of the visual team, specializing in jewelry and handbags, and was recently offered a management position. She splits the job at Banana with a position in the human resource department at a sales and marketing firm. Will she stay with Banana Republic? "I love the job, the people, and the store. I will work there for the rest of my life, part-time," exclaims Thetard. "Plus, the discount is great."
—Megan Stokes '09