Behind the Crime - Candace Schmidt '05
Behind the Crime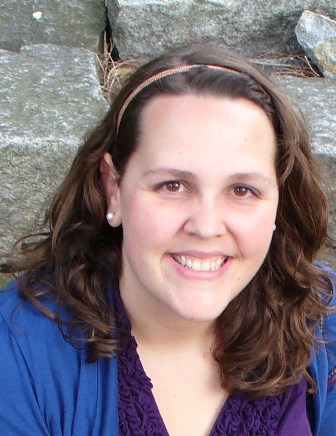 In Candace Schmidt's line of work, one never knows what to expect. That's what she loves about it. The 2005 graduate is a doctoral student studying clinical psychology with a forensic emphasis at Massachusetts School of Professional Psychology in Boston, Mass. Meanwhile, she's interning as a clinician for the Department of Corrections at Old Colony Correctional Center.
Schmidt counsels inmates with mental health issues. She provides individual and group counseling and is responsible for creating and updating individual treatment plans for inmates based on their diagnoses and individual needs.
As a Saint Mary's student Schmidt thought she would aim for law school with a double major in political science and psychology. But she developed a fascination with mental health issues and in her junior year she decided to focus on studying mental illnesses and how they can lead to criminal behavior. She'd found her true passion and graduated with a BA in psychology. Schmidt then went on to earn her master's in forensic psychology from Marymount University in Arlington, Va. 
Schmidt loves the world of forensic psychology largely for two reasons—the variety and the opportunity to help others. The field is a perfect combination of her interests. "I can work within the correctional setting, directly with the court system, work with victims and trauma survivors, etc. This gives me room to explore different areas that involve both psychology and the legal system," she says.
But when Schmidt first started working at Old Colony, she wasn't sure the small amount of time she had with each inmate would make a difference. "I have to admit that I doubted my abilities. However, one day a client said to me, 'You understand me. With other clinicians I never felt that they listened, but you listen.'  At that point, I realized that, while I may not immediately notice the positive impact I am having on a person, I am making a difference in the world—in that person's world. That is a great feeling," Schmidt says.
Schmidt has also worked extensively with victims of crime, ranging from domestic violence survivors to sex trafficking victims. What keeps her going in this ever-changing field is courage, along with a strong sense of self, which she says she developed at Saint Mary's.
"I do not think I would have had the confidence to pursue my calling without Saint Mary's," she says. "Saint Mary's encouraged me to discover my true self and to be proud of that self. Saint Mary's encouraged me to strive to make a difference because even the smallest difference can mean the world to another."