Celebrating Life at Christmas
Celebrating Life at Christmas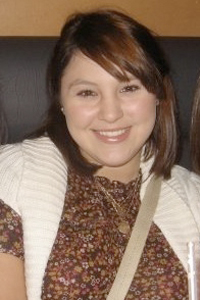 For nursing major Lauren Toth, Christmas is a time of remembering. Lauren will be spending time with her family this Christmas, celebrating the life of her aunt Laura. "My aunt was my mom's best friend and sister. She passed away when I was two on Christmas Eve," says Lauren. "For me, Christmas is also a time to celebrate the wonderful life she had and the impact she has had on mine." Lauren's aunt succumbed to breast cancer, and each year the family tradition is to donate as much money as possible to breast cancer research by purchasing Pink Ribbon related gifts.
Lauren also honored her aunt in her decision to attend Saint Mary's. "It was her dream to have a daughter and to send her to Saint Mary's one day," says Lauren. "Although she never attended Saint Mary's, she had a lot of respect for this school, and she admired it." This led to Lauren's desire to visit Saint Mary's. "When I came here on a college visit I fell in love with the campus, and the close-knit feeling I got," says Lauren.
The Highland Ind., native also appreciates the proximity of the College to her hometown. "I love to spend time with my family because we are very close. It is nice to be able to visit whenever I want."
Lauren is enjoying what she considers to be the best part of being a Saint Mary's student—the one-on-one attention she gets from her professors. Her favorite class is physiology because, "it is very interesting and beneficial to know how and why the body works the way it does." Active on campus, Lauren is a member of the Student Nurses Association (SNA). She is also in the process of making her confirmation this spring.
Lauren intends to move to Chicago and become a geriatric nurse after graduation. As a recipient of financial aid and scholarships, Lauren has been able to obtain a top-notch education at Saint Mary's to prepare her for this future.
"The financial support I receive has taught me to be thankful everyday for all I have been given," says Lauren. "My family appreciates it, and they are very proud of the way I have grown throughout my years here. I am very lucky and I am well aware of it, so it is extremely important to me to succeed in all that I have set my mind to."