Embracing the New - Caroline Mwachande '14
Embracing the New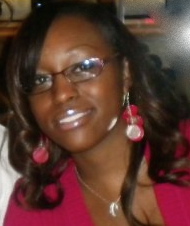 First-year student Caroline Mwachande is planning a career in corporate finance. She's still deciding whether to major in economics or business, but she's sure of a minor in French, a language she developed a passion for in high school.
Caroline is well cut out for a career in a large international corporation already. She hails from Malawi, Africa, and made the decision to study at Saint Mary's partly out of a desire to absorb a different cultural experience. 
"There are so many different people and cultures in the world, and the best way to understand them is by getting to know different people. You learn a lot from people that you could never guess, which makes [meeting new people] really cool," Caroline says.
Caroline's college experience thus far has given her opportunities to meet people both on campus and off. In addition to her studies, she volunteers at First Presbyterian Church in South Bend, and from time to time at the Studebaker National Museum. Through these positions, she's become part of the College's surrounding community. She says community and service are values the College strives to instill in students.
"Saint Mary's dedication to serving others—worldwide—makes me want to reach out to people that are in need of the average things that we can already take advantage of," she says.
The more people she meets, and the more she embraces these new experiences, the better prepared Caroline feels for her future. She's going to graduate with the know-how and the self-assurance she'll need to develop a successful corporate career.
"In addition to teaching me the skills required for my career, Saint Mary's is preparing me for my career by enhancing my confidence level—that's something that I could not get at any other school!"