Giving Back
Giving Back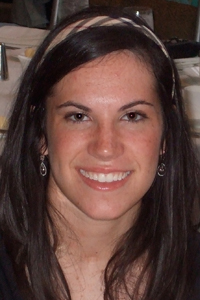 When it comes to supporting a cause she believes in, first year student Molly Farrell is serious. The Wheaton, Ill., native has raised $300,000 for the Christopher and Dana Reeve Foundation through a direct mail campaign. As stated on their Web site, the Foundation is "dedicated to curing spinal cord injury by funding innovative research, and improving the quality of life for people living with paralysis through grants, information and advocacy."
Molly is familiar with this mission and its success first hand-she suffered a spinal cord injury that left her paralyzed from the neck down. Yet after seven weeks, she was able to move her big toe in therapy. That led to her participation in an experimental therapy called Lokomat, involving a robotic device moving her legs in a walking motion over a treadmill, stimulating her nerves. "Slowly I regained movement and was able to walk out of the hospital. Today I walk with crutches and continue to gain more recovery," describes Molly.
Saint Mary's provided Molly with an advisor, Iris Giamo, Specialist for Students with Disabilities, who helped her to make the transition to college. "Ms. Giamo helped me choose a room that would work best for me, pick classes that I needed but also were conveniently located, and she made sure that the campus was accessible. She has been a huge help to me," says Molly.
Molly's favorite class so far has been introduction to communications. "It was a great class to have in the first semester of my first year because there was a lot of interaction with other students, helping to start new friendships." While she hasn't declared a major, she is considering communicative disorders , and has a career goal to someday work for a not-for-profit agency. "I would like to work with people who have had a spinal cord injury, in some capacity helping them in their recovery."
In the meantime, Molly continues her work with the foundation. "I believe that it is because of hard work and the research like Lokomat, that the Foundation is doing-that is the reason why I am walking today. It is my way to give back to them and I am so thankful I can."